ODISHA TOURISM



Planning for a Odisha trip? Here are our most popular & best Odisha tour packages! Pick your favorite and explore India's Best Kept Secret!
ODISHA TOUR PACKAGES FROM CITIES
ODISHA TRAVEL GUIDES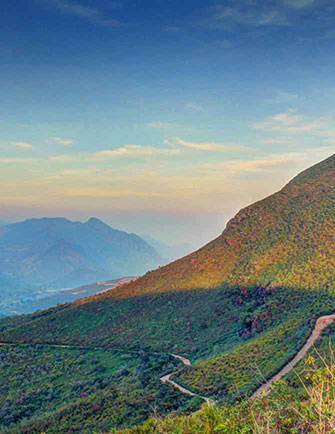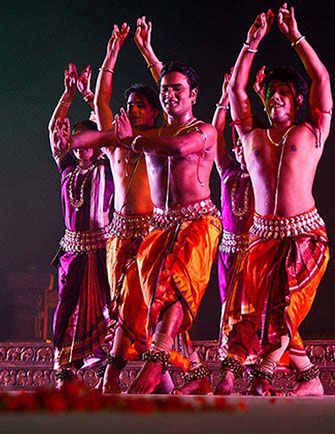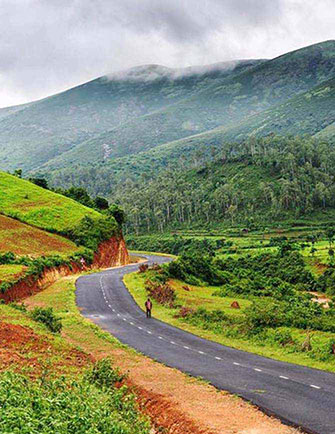 EXPLORE ODISHA



ODISHA TOURISM



Odisha is among the most sought for tourist destinations across India for its top tourist places, sightseeing, attractions and rich history and culture. The state is the house to some of the most historic temples like Puri Jagannath Temple and Lingaraj Temple that attract devotees from across the globe. It comprises an array of tourist attractions!
Tourists of all age groups with varied interests in beauty of nature, wildlife, beaches and all those who want to give an adventure to life can visit the state to quench their thirst. Visitors can plan Odisha tour anytime in the year as the state is the "God's own Home" where festivals are more than the number of days in a year.
An Ideal Odisha Tour Package
Wondering how to plan an ideal Odisha tour package? Well, while planning your tour, make sure you have all these included in your tour itinerary:
Places to Visit in Odisha:
While planning your Odisha trip, make sure you visit some of its stunning tourist destinations.
Bhubaneswar: The capital city of India's eastern state of Odisha is called as the 'City of Temples' as it houses hundreds of temples.
Puri: One of the original Char Dham pilgrimage sites for Hindus. The Temple of Lord Sri Jagannath is the most electrifying tourist attractions in Puri where people across the world falls in throughout the year.
Konark: The most attractive place for which it is famous is the site of the 13th-century Sun Temple, also known as the Black Pagoda.
Chilika: The 2nd largest brackish water lagoon in the world. It is the largest wintering ground for migratory birds in the country.
Gopalpur: Famous for its languorous sea beach with coconut groves, casuarinas and sand dunes. It is one of the most sought after beaches owing to its distinct charm of its own.
Similipal: Simlipal National Park is an abode of nature's scenic beauty and home to home to nearly 100 royal Bengal tigers and over 400 wild elephants.
Bhitarkanika: Bhitarkanika Wildlife Sanctuary has always been tourists' love for its natural beauty and salt water crocodile.
Chandipur: The Chandipur beach is famous for its calm and serene environment and is one of miracles of nature.
Koraput: Located at an average elevation of 870 m, Koraput is house to natural beauty. With so many classic attractions, Koraput district is certainly Odisha's sacred natural treasure.

Must Things to Do in Your Odisha Holidays:
Beach Experience: Beach life in Odisha can make one feel to be rooming in a paradise. They are just fabulous, wonderful and cozy above one's expectation.
Temple Tour: Odisha is 'God's own Home' and it is said because of the number of temples and of, course, century old temples with rich history affecting the state's culture and tradition.
Wildlife Safari: Odisha is the house to many endangered species of flora and fauna. It will force tourists to put their hearts and souls into these wonderful places.
Bird Sanctuary: Sea of migratory birds flock to Odisha throughout the year. You will love every second of our stay and time spent with the flying species.
Buddhist Heritage: The numerous stupas and images found across Odisha is a testimony to its long heritage. The state is one of the foremost epicenters of Buddhist pilgrimage tourism.
Tribal Life: Odisha is a house to as many as 62 tribes with unique traditions. Exploration of Odisha's tribal life is a mersimising, life-time experience.
Lake & Waterfalls: Odisha has more than 10 marvellous waterfalls that are worth exploring.
Speed Boat Activity: Being a State with a long coastline, the scope for boat activities is immense in Odisha. It will give such an adventure experience that you will definitely plan to come back the next year.

Why Book with Best Choice Holiday?
Providing best services is what our motto. You will get 100% customizable itinerary along with Ticket Booking (Bus/Air/Train) facilities.
Odisha tour will definitely enhance your taste buds as your meal though out the stay is our responsibility. Besides, all comfortable arrangements for your stay to car rental and transfer will meet the perfection.
Let your imagination unfold by Odisha Tour - Best blends diverse landscape with cultural relics from western part to far off coastal plains up to the Sea.
Your Odisha Tour's State of Comfort and Ecstasy, Our Motto and How We Attain It?
Exquisite Tour Itineraries
Each of our tour itineraries is been devised and planned strategically by our travel personnel with apt expertise and experience of the industry. They are well informed and conversant with each nook of Odisha in the best way. The way, in which they can plan Odisha holiday packages and tour deals for our customers, it is sure that they won't be missing out a single spot during the tour even within the shortest of time they have. Also, our dedicated and skilled experts make sure to never let boredom reach or touch you, and are well acquainted with how to keep the fun, amusement and good time going on.
Affordable and Highly Budget Friendly Odisha Holiday and Tourism Packages
Unlike other Odisha tour organizers and travel agents, Best Choice Holiday assures to provide same price, double up fun and enjoyment Odisha holiday packages all round the year. Irrespective of the time of the year, we proffer extremely affordable and budget friendly Odisha tour packages without bargaining with your merry go and fun time. Our wide array of luxury to comfortable options in accommodation, customized services and solutions including car rentals and others as been sought after makes your travel unforgettable and memorable one for sure.
Comfortable, Easy Going and Homely Stays in Odisha at All Time
All the luxury and comfortable accommodation and hotels in our offered Odisha holiday packages are double checked and ensured that everything is been available prior to your check-in as promised. Our team of experts visit each property personally to ensure the standards and services provided. Right from welcome ceremony to amenities, activities to room services, dining to other services, our experts keep a track and check out every aspect ensuring to make your stay in the hotel as pleasant and comforting as could be. Adding to this, our booking with them let our customers to get the rooms booked at actual prices even when the tourism and visit to Odisha by travellers and tourists is at its peak.
One Click Booking
Regardless of where you are and where you wish to be, you would definitely find it simple and convenient to book Odisha holiday packages and travel bookings with Best Choice Holiday. Our offered umpteen numbers of choices in terms of holiday packages from all around prominent cities and destinations will help you to choose the desirable and favourite Odisha holiday package. Along with assisting and consulting throughout with you about how to reach Odisha, our experts will also assist in booking the most desirable flights, trains or buses from your home place at the cheapest fares possible.
Simple, Secure and Hassle Free Payment Options
Our association with the major secure payment gateways let you to make simple and secure online payment without causing much trouble and assurance of keeping your details confidential. Our multiple payment choices provide you the transparency and flexibility to book your Odisha holiday packages via all prime debit cards and credit cards. We thoroughly understand how much important your privacy is, and considering the same, we assure to keep all your information secure and confidential even after your tour is completed.