A Road Trip to Some of the Best Places in Odisha
Do you have a vagabond spirit and love to roam all across the country? Do you have any plans to visit Odisha – The land of mystery and beauty? Want to go for a road trip to some of the finest places in Odisha? If yes, then do read on to the following and know about where you can go in and around Odisha especially via road journey. There are car rentals available and even travel agents that are into providing car rental services so getting into a car is not a big issue, important is to know about those places where you can go via road and it is going to be breathtaking.
• Cuttack – Highway driving and road journey is always soothing and what could add on to the fun and amazement of the place, is hearing good music and grabbing delicious snacks while on the journey. People love to explore and go till Cuttack, enjoy the spot and spend night over there.
• Khandagiri and Udayagiri Caves – These both are adjacent to each other and historically, they were constructed over the 2nd century BC. There were intricate carvings and Hathigumpha inscriptions on the caves and it is more than a treat for all those who want to get some seldom and contentment, by spending some quiet time in an isolated spot.
• Satkosia Tiger Reserve – The road till the reserve is serene and the river Mahanadi accompanied all way throughout the journey from caves to Satkosia that makes it spectacular. The camping, fresh river water flowing nearby, bird watching, camp fire, some memorable photographs of the rare species and others could make you relax and enjoy the time to the fullest.
• Daringbadi – Also been referred to as Kashmir of Odisha, it is indeed a serene and magnificent place to look at. Quite a chilly place to visit to, the spot even witness snowfall. If you go there, do make sure to go with woollen clothes and eat variety of delicious and scrumptious tribal food that will help you beat the heat.
• Dasingbadi – A perfect treat to all travellers', it is another interesting way out to go to Dasingbadi waterfalls via road, and also make sure to visit nearby Nature Park, Badangia waterfalls, Hill View Park, Coffee Garden and Herbal Garden with butterflies.
• Chilika Lake – Reckoned as the Asia's biggest brackish water lagoon, it is worth to spend time to with loved ones. Do reach on time and go to Dolphin view point ride. The sunset only add colours to the beautiful view and canvas there. Do go there in early morning as well to check out and glance at the migratory birds too.
• Puri Konark Marine Drive – Puri Konark Marine Drive is one of the best marine drive in the world with sea on one side and coastal forests on the other. In between there runs a smooth road – a perfect view for an awesome long drive.
• Chilika Lake to Puri Beach – It is a 3 hour drive from lake till beach and it is going to be an amazing trip to go for. Visitors in large numbers used to come in Puri, dip in the holy water and get blessings later from the Lord Jagannath, get prasadam and so.
There is no denial saying this often the most difficult roads lead to some of the most beautiful and magnificent destinations. Odisha is one of them and Best Choice Holiday travel agent is an authentic service provider that not only provides car rental services but also devises well thoughtful itineraries for all, as per their expectations and wishes.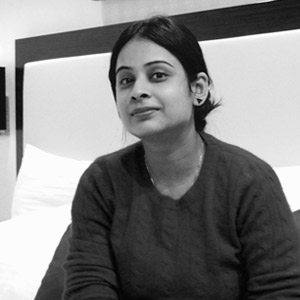 Latest posts by Swati Bansal
(see all)