National Bird Fest 2019: Gear up for First National Bird Fest at Mangalajodi, Chilika Lake in January'19
For the first time, Odisha tourism and state government is going to host the 'National Bird Fest' at Mangalajodi on Chilika Lake in January'19. From naïve bird watchers to ornithologists to bird lovers, anyone can participate and come to see the spectacular event, with several flocks of migratory birds in the largest brackish water lake of Asia. It is a sheer attempt to promote Chilika Lake, Odisha as one of the prime locations for bird watching and boost up tourism of the state as well.
The festival will be held on January 27-28th, 2019 at Mangalajodi on Chilika Lake. On the very first day, a workshop will be held focusing on the diversity of birds and film shows. Before the event, painting and photography competition will be held and winning team will be appreciated. For all participants, online registration will be held. Moreover, there will be a wide range of other activities as well like adventure sports, tenting facilities, promotional stalls, photography competitions, and more. A film show highlighting the beauty and charisma of the spot and lake will be screened during the event. On the second day, a bird watching session will be conducted where everyone will be taken to different sites in and around the place and it will cover Nalabana, Rambha bay, Barkul and Satapada.
The event is supposed to be hosted by the Odisha State Tourism, along with Chilika Development Authority. In the past years, Mangalajodi has gained a special place and recognition on world tourism map as it is known to be adopting unique conservation method used by the locals, resulting in such high parish of migratory birds in the lake. The aim is to attract the attention of tourists at a large scale. It will also help in spreading awareness and knowledge about the wide diversity in fauna and flora of the state as well. This event is going to increase the number of tourists that are coming to the Odisha state. And for people coming over, special arrangements involving boats and security have been made.
Location and How to Reach:
The event is held at Mangalajodi village on Chilika Lake, which is about 70 kms South-West of Bhubaneswar, Odisha. The best way is to reach Bhubaneswar first by flight or via train. It will take about an hour from Bhubaneswar to reach Mangalajodi by car, so opt for a private taxi service from there to be in this event. If you wish to opt for Bus service, the nearest bus stop is Tangi.
Famous as a bird's paradise and treat to all nature lovers, along with migratory birds, Chilika Lake has so much to offer and watch out like adventure sports, amazing islands, unique biodiversity, etc. Are you planning to go and register for this National Bird Fest in January'19? It is certainly going to be once in a lifetime experience and if you are planning to, let Best Choice Holiday travel agent arrange the accommodation, travel and other arrangements as per your choice and desire.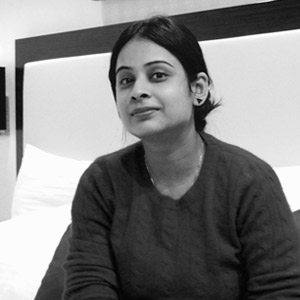 Latest posts by Swati Bansal
(see all)