Astaranga – The Famous Picnic and Fishing Spot in Odisha
Astaranga is a well known and reckoned picnic as well as fishing village spot, situated at an approximate distance of 19 km from Konark. The term Asta and Ranga depicts for colourful sunset and it is true to the core to its meaning, referring to the scenic charm and beauty of the place especially the beach going to higher notches during the sunset. It is a treat and like a paradise for all photographers who are looking to capture the breathtaking beauty of nature and surroundings. Astaranga beach is a popular tourist spot as well, visited by many from all around especially during the evenings when one can experience the multi hued horizon along with panoramic views. It is also recognized as a prime centre for salt production and fishing in Konark. The beach is also famous for its Jahania Pir shrine, known to be revered by both Hindu and Muslim and this is why it is widely visited by all locals and tourists from all around.
In spite of being a small town, Konark is also reckoned to be one of the country's archaeological gems. Konark Sun Temple is remarkable and very well known already, visited by people in large numbers from each corner of the world. Chandrabagha beach is another widely visited quiet and lovely beach in Konark, reckoned for its peace and harmony, which is indeed worth to visit for. At Astaranga, as of now one can actually check out a large range of activities as a Port is also coming up at the coastal line. Aside from fishing, salt production is the main occupation of all the villagers and locals in Astaranga. At the time of Civil Disobedience Movement which has been started by Gandhi ji, the Salt Satyagraha reached Astaranga shores in 1930. The locals of the village full-fledged took participation in Salt Satyagraha, protesting against the British orders of banning salt production in India and went for arrest.
Jahania Pir Shrine at Astaranga:
Being synonymous to each other, the famous Jahania Pir Sufi shrine located at the edge of the beach is one of the prime attractions for both Hindu and Muslims coming from all over. There are so many fables that are linked with the Mazaar of famous Saint Makhdum Jahanganst. Few say that the saint came to India after stopping by in Bengal and via Baghdad and in the end settled in Astaranga with his disciples during 15th century AD. Some say that, there was a poor man who used to visit the saint with his son every day to seek his blessings. The Saint asked the young boy to not look back while going and one day, he looked back out of curiosity and that moment Saint vanished. The locals and devotees developed a shrine in his memory and his umbrella and wooden shoes are kept inside the shrine. The tasty kheer made up of rice and milk is served as an offering daily and people visiting there must try it for sure.
Just as an information to all travellers looking forward to be at Astaranga beach in Odisha in coming days, make sure to always go for a customized or pre planned itinerary booked from an authentic travel agent like Best Choice Holiday, to turn your time into a memorable and cherishing one. The Astaranga beach is a beautiful and mesmerising one and is definitely a turn on for tourists and take a dip in the soothing blue water, though make sure to check out it first as many quick sand pits could be there. People prefer to come and visit the beach as a picnic pot, spend some gala time with loved ones, family and friends and one can see so many shopkeepers there making instant cooked meal there, ideal to savour up your taste buds and cravings. Considering the accommodation, people need to stay at Puri, Konark or Bhubaneswar, as per the preference. The nearest airport to Astaranga is Bhubaneswar and the nearest railway station is Puri. What are you thinking now? Get in touch with a travel agent, get your devised itinerary and be ready to be on this journey of a lifetime.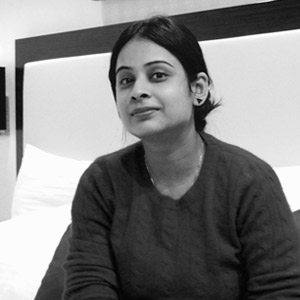 With 10+ years of experience as a "Content Professional", I worked on different verticals till date. It helped me evolve as a person, both personally and professionally. I love to read, write and dig in to core to make a piece informative and interesting to read.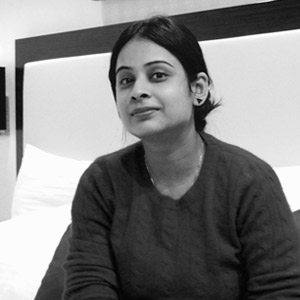 Latest posts by Swati Bansal (see all)