How to Plan Shimla Kullu Manali tour from Bhubaneswar, Odisha?
Do you have plans to visit the intriguing and bewitching destinations, Shimla, Kullu and Manali from Bhubaneswar? Are you on your honeymoon or wish to spend wonderful moments with your special one? Shimla, Kullu and Manali is undoubtedly one of the amazing places, surrounded with magic, charm, beauty and some fascinating attractions worth visiting.
From Bhubaneswar, first it will be required to reach Delhi via flight, train or via road using AC Volvos or private taxis and then from there, you will be heading to Shimla, Manali and Kullu. The distance from Bhubaneswar to Delhi is of 1721 km and it will take about 33 hours via road, 23 hours via train, and 3 hours by flight. From Delhi, Shimla is at a distance of 342 km and it is going to take 8 hours via Volvo bus, 11 hours via train and 2 hours via flight. It is advised to do prefer to opt for the overnight journey via bus or take a flight to reach Shimla.
Shimla – The 'Queen of Hills' and 'Summer Capital of India'
The rich greenery, amazing snow clad mountains and pristine lakes in Shimla make it simply a timeless beauty for tourists to come and enjoy great moments with their family and friends. A perfect place for couples to visit and make some really cherishing memories, Shimla is one of the most preferred and visited places in Himachal Pradesh that has the magic and spell in air and that is breathtaking. The place has captivated the minds of British people so much that they made Shimla as their summer capital and the influence could be seen clearly in the attractions there. The best places to visit here and that must hold a place in any tourist's itinerary is as follows:
The Ridge – Offering amazing views of the mountain peaks of the place, it is open all days from morning 8 to evening in 6. A perfect spot to delve into nature, do shopping and get awesome photography shots, the spacious open space and marvellous views is definitely going to take your heart away.
Jakhoo Hill – The highest peak in the hill station, it is 2 km away from city and this 8000 ft hill is a popular tourist spot visited mainly by pilgrims and nature lovers in large numbers. Open all days; do visit the wax museum and Jakhoo temple here (6 AM to 11 PM and 4 PM to 8 PM).
Mall Road – Filled with several cafes, shops, book shops, restaurants and others, it is the ideal spot to give you an overall glimpse of Shimla. Do shopping, photography, enjoy cuisine, history, tourist spots, or simply take a stroll down on the mall road and make memories.
Kalka Shimla Railway – Being a UNESCO World Heritage Site, it was constructed back in 1898 connecting Shimla with other railway lines of India. A rail trip on this line would be worth catching few indescribable views and the travel under the tunnels and bridges would make it a lasting experience.
Christ Church – Constructed in 1857, this neo gothic architectural marvel is housed with the largest pipe organ in the country and has been even a part of several Bollywood films including 3 Idiots, Black, etc. The clock tower, stained glass windows and frescos are the prime attractions here.
Indian Institute of Advanced Study – Open all days except Monday in between 9:30 AM to 4:50 PM, it was built during British rule in between 1880 and 1888. Situated on the top of Observatory Hill, it is a historic building worth seeing.
Summer Hill – Also known as Potter's Hill, it is a peaceful town situated on the outskirts of the city. Open all days, it is visited by tourists in large numbers to get a glimpse of the breathtaking sights and greenery from the top.
Kufri – A perfect spot to enjoy nature, get some beautiful shots, this adventurous attraction is 17 km away from Shimla. A must to see spot for everyone, enjoy the views, adventure sports including skiing, Kufri Fun World, an amusement park and if possible, get to Himalayan wildlife zoo.
Annandale – Also famous as Annadale, it is at 4 km distance away from Ridge and is one of the prime attractions of the city. Once, it was a playground for British, who played Polo and Cricket here. Right now, it is turned into a golf course and used as a heli pad.
The Shimla State Museum – Constructed in 1974, the museum is built aiming to preserve the rich past and cultural richness of the state. The collection that is available here includes objects related to art, archaeology, cultural anthropology, handicrafts, sculptures, paintings and coins.
Chail – A beautiful relaxing hill station, at around 55 km away from Shimla, it was founded by Maharaja Bhupinder Singh of Patiala. An ideal destination to chill out with special one, the destination holds the world's highest cricket ground, and must visits are Kali temple, Palace hotel, Sidh Baba ka Mandir and Chail wildlife sanctuary.
Solan – Also famously acknowledged as 'City of Red Gold' and 'Mushroom City of India' due to high tomato and mushroom production, the city is not going to lose you in amazement. Pandavas lived here during their exile time and British people can be credited for the initial economic development here. Do visit here for the delicious cuisines, scenic views and quaint time with the special one.
Daranghati Sanctuary – Open all days in between 9 AM to 5 PM, it is situated 150 km away from Shimla and is a perfect spot to do trekking and camping.
Naldehra and Shaily Peak – An exquisite hill station to visit to, the amazing greenery and dense deodar trees create a spell in the surroundings. It is an absolute treat to watch the snow clad Himalayan Mountains. The place is so quaint that you can even hear the sound of the wind and leaves. Do visit Naldhera golf course, sunrise or sunset, horse riding that can let visitors explore more of the forest zones here.
Arki Fort – A perfect blend of Mughal and Rajput architecture, it is a must visit for all history lovers. Visit it once and get amazed by the astonishing architecture of Durga Devi temple, Shakhni Mahadev temple, Lutru Mahadev temple and Kangra paintings.
Chadwick Falls – Situated in the Glen Forests of Shimla, it is a perfect spot for adventure explorers. The best time to visit here is in monsoon, in between June to September months.
Scandal Point – It is among one of the most famous tourist attractions, located at the intersection point in between the Mall Road and the Ridge. The point is named after a romantic folklore and is worth seeing.
Tattapani Hot Springs – Located at about 50 km away from Shimla, the place is popular for a hot water spring, coming out of Sutlej River and on the river bed this side. Tourists and locals enjoy the hot water bath here that is known to be high in Sulphur content, having medicinal value and properties and also good for skin.
The best time to visit Shimla with family is in summer, when the weather is pleasant to tour around and plenty of outdoor adventures are there to enjoy. The best season to cherish moments with your special one or couples is in winters, in between November and February months. The snowfall starts in late December and lasts till February. The speciality here in cuisine is Channa Madra that is must to eat and is usually served with rice or white bread. In all, it is blessed with scenic surroundings, a variety of delicious cuisines, crafts and souvenirs made from wood.
The next destination to head on from Shimla will be Manali. The distance from Shimla to Manali is 247 km and it will take around 7 hours and 40 minutes in covering the distance via road and 1 hour and 10 minutes via flight. There is no train connectivity in between them. The roads are pretty good and there is connectivity and easy accessibility from Shimla, Delhi and Chandigarh.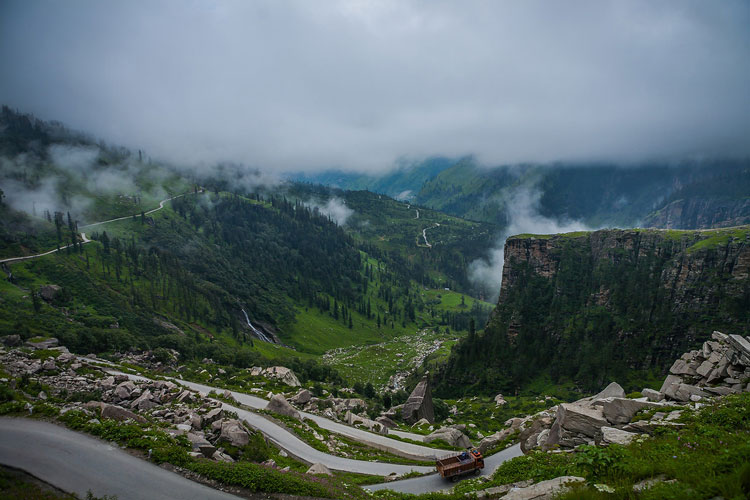 Manali – A Perfect 'Honeymoon Destination' and Have the Best Lifetime Experience!
This high altitude town is in Himachal Pradesh state and has an acknowledgement as a honeymoon destination and a backpacking centre. The must to do and popular attractions in Manali are the outdoor adventurous activities to engage to including mountain biking, rock climbing, ice skating, paragliding, heli skiing. Indeed, it is one of those places that shouldn't be missed by travel lovers at all. Make sure to do go through the following attractions for a fun and happy hill vacation.
Rohtang Pass – Closed on Tuesdays and in between November to April months depending on weather conditions, it is a place to be once in a lifetime. Enjoy adventure sports, jeep safari, Nehru Kund enroute and take the photograph of snow peaked Himalayan mountains and picturesque location blessed with scenic views, hidden waterfalls and beauty.
Solang Valley – Open for all days from morning 10 to evening 6, the spot is well referred to as the 'Snow Point', acknowledged for hosting varied adventure based activities including parachuting, skiing, paragliding, etc. The views are spectacular, checking out glaciers, snow capped peaks and participate in activities including zorbing, paragliding, skiing, parachuting, horse riding, etc.
Hadimba Temple – Open all days from morning 10 to evening 6, the temple holds prominence among people and the overall structure is pretty distinctive and catchy.
Vashist Hot Water Springs – A famous attraction site among pilgrims and tourists, the hot water springs are simply good to enjoy. Take a dip in them and do visit Saint Vashist shrine, and enjoy trekking around the hills.
Tibetan Monasteries – The famous Tibetan monasteries are Gadhan Thekchhokling Gompa and Himalayan Nyingmapa Gompa and are a must visit for anyone who want to know about their culture. Feel free to shop for Tibetan art and craft.
Beas River – Referred to as the heart of Kullu Manali, the spot has many water sports and camping spots to check by. The things must to engage in here are river water rafting, taking walks along by the river, picnicking, and seeing Pandoh Dam.
Great Himalayan National Park – Referred to as the UNESCO World Heritage Site, it is indeed a heaven for all wildlife seekers and nature lovers. A large variety of both flora and fauna can be found here.
Gulaba – The peaceful village is blessed with scenic views and snow peaked mountains and is a perfect alternate when Rohtang Pass is closed. Tourists can enjoy amazing topography and some peaceful time with special ones.
Kothi – A perfect attraction for those who like to explore less discovered path tracks; it is a quaint village, offering trekking, geothermal springs and awesome views.
Manikaran – A significant pilgrim spot for both Hindus and Sikhs, the peaceful site must visits include Sri Guru Nanak Ji gurdwara, Shiva temple, Kulant Pith and hot springs.
Kasol – A paradise for all nature lovers, the place is really a gem treasured and visited by many adventure enthusiasts, hikers and backpackers. Also, it is reckoned as mini Israel as Israeli population is attracted here in a significantly large number.
Manu Temple – Constructed in a famous Pagoda style, the spot is situated near to Beas River and proffers some amazing views of the valley and mountain peaks.
Bhrigu Lake – Perfect to do camping and trekking, it is an amazing sight to simply capture and behold. The views are breathtaking and would definitely amaze everyone for sure.
Sultanpur Palace – Formerly been famous as Rupi Palace, it houses several wall paintings, and is an amazing blend of colonial style and Pahari style architecture. Do eat at the restaurants and make sure to visit the Raghunathji temple.
Basheshwar Mahadev Temple – Open at all the time, it is situated at 15 km away from Manali at a small village named Bajura, dedicated to Lord Shiva deity. It is famous for its intricate stone carvings and getting the blessing for years ahead.
The best time to visit Manali is in the winter season, in between October to February months. If you like snowfall and chilly weather, January is the month to visit by here. The temperature drops by below zero degrees Celsius this time and summer starts in the month of March and usually lasts till June. Situated at the Beas River, Kullu Valley is the home to the bewitching and breathtaking towns of Kullu and Manali and is well renowned for spectacular hills, temples, and sightseeing attractions alluring attention of visitor's at a large scale every year. It is certainly counted among one of the top notch and widely preferred travel destinations in the country. Ideal for spending time in the great outdoors and adventure activities, there is a lot more to engage in here. From Manali, Kullu is 40 km away and it is going to take around 1 hour in covering the distance via road via NH3. The road condition is in good shape and it is going to be a lovely stay in Kullu.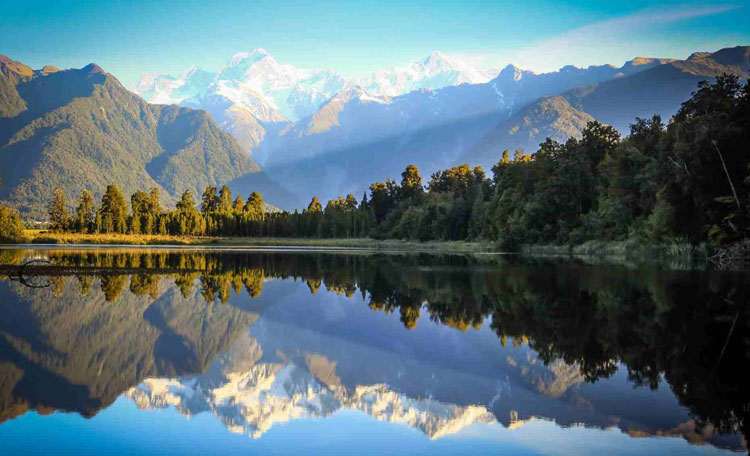 Kullu – 'A favourite destination of Adventure Enthusiasts'
Aside from awesome views, majestic hills, deodar and pine trees, Kullu is among one of the favourite spots for all adventure enthusiasts and lovers. A lot of adventure and fun activities keep people engaged here including river rafting, trekking, wildlife watching, paragliding, mountaineering, hiking, and more over the Himalayan hills and glaciers. The must visit attractions at this beautiful destination are as follows.
Great Himalayan National Park – Listed as a UNESCO World Heritage Site, the national park was founded in 1984 and is widespread in a large area of 754 square km. It is the home of more than 375 species of fauna, 181 species of birds and 31 species of mammals.
Raghunath Temple – Being one of the oldest temples of the town, the temple is surrounded with lush green beauty and is pretty much popular among locals and travellers.
Bijli Mahadev Temple – It is among one of the known point of interests in Kullu and the temple can be reached by doing trekking of about 3 km long via pine trees and it is surrounded with charm all along.
Pandoh Dam – It is famous as the man-made lake that is turned as a dam, alluring attention of many from all over rendering spectacular views.
Friendship Peak – It is another famous attraction spot providing a large number of choices to people to do trekking. Trekking here will take you on this great lifetime experiencing journey via alpine meadows, Solang valley, colourful orchards, thick and dense forests, gushing streams, etc.
Chandrakhani Pass – Situated on the Beas River, the valley is blessed with evergreen thickets, fertile fields and crystal clear gushing waters. An ideal paradise to all those looking for natural beauty surrounded with massive valleys and mountains at the backdrop.
Bhrigu Lake – A perfect spot for a short weekend trek and the lake is located at a great altitude of 14000 feet that provides an astonishing view of the valley covered with white snow on mountains and that too in winter.
Bhuntar – It is an isolated town, a bit far from Kullu and perfect to spend time with your special one in a quiet and serene environment. The locals are simple and travellers get surprised with their ease of living.
Naggar – An unexplored town in the Kullu district, it is another quaint town to be where it is simpler to spend as many days as you want with near and dear ones.
Jagannathi Devi Temple – The temple is not only famous but also is reckoned to have a legend attached to it. Definitely, it is a must visit for sure.
Gauri Shankar Temple – Being one of the most admired and visited temples of the town, it has been built in a Shikara style dated back to 12th century AD and is famous among locals and tourists, dedicated to Lord Shiva and Goddess Parvati.
Now, comes the question to simply get back to Bhubaneswar and if required, the tour plan will be same, that is to come to Delhi or Chandigarh via road or via flight and then to Bhubaneswar via road, flight or train as per the convenience. Let Best Choice Holiday assist you with this devising customized Shimla Manali tour from Bhubaneswar or Kullu Manali tour from Bhubaneswar, the much visited and worth seeing destinations for honeymooners, couple, family and friends to enjoy the views, beauty, magnificence all around, participate in outdoor and fun activities, and more. Best Choice Holiday is among one of those reliable and well acknowledged tour operators and travel agents whom can be trusted and specializes in providing customized tours to their prestigious customers. They also provide competent priced car rentals services, arrange flight and train tickets, accommodation for the comfortable and relaxing stay and everything, which is needed to make the tour pleasant and memorable. In a shell, have a wonderful and lasting time with special ones to be cherished ahead!
To book any Odisha tour or outstation tour email us at book@bestchoiceholiday.com or Call/WhatsApp on +91 8114378182!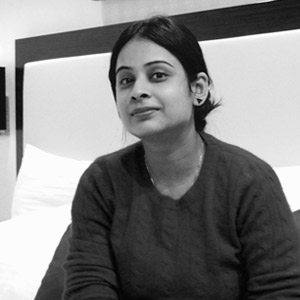 With 10+ years of experience as a "Content Professional", I worked on different verticals till date. It helped me evolve as a person, both personally and professionally. I love to read, write and dig in to core to make a piece informative and interesting to read.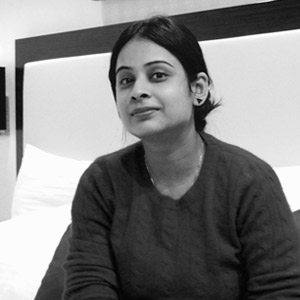 Latest posts by Swati Bansal (see all)