Sand, Baja, And Baraat: Plan A Destination Wedding in Odisha Eco Retreat
Are you getting hitched soon and looking for a beautiful stunning destination for it? Here is the good and exciting news for all nature lovers and couples who are getting married? What more can be romantic and fascinating than to get married nearby the beach, sea, sand, around all your near and dear ones, the people who matter to you in real life? Can someone ask for more? I don't think anyone needs more than this. I guess, it is one of the most perfect ways to make couple's special day memorable, not only for them but also all the relatives and friends. Did you ever consider Odisha as your destination wedding location? Have you heard of Eco Retreat Odisha? Odisha, 'Soul of India,' is the land of pristine forests, sand-dune beaches and shoreline, waterfalls, mountains, stunning wildlife, soaring peaks, valleys, and blessings deities, and much more. For all whoever is considering getting married in Odisha, the good news is that the Odisha Tourism Department has decided to open up the Eco Retreat site as a wedding venue at the magnificent scenic beach. Does it sound like a fairy-tale turning true? Well, I guess so.
The sales director at the Eco Retreat Odisha site depicted that to book the venue for a destination wedding, one has to book all the tents, and a minimum of 50 people can stay at the site. Though, the arrangements can hold up to 100 people stay without any hassle and inconvenience to anyone. It is not over, and there is more to it. Guests whosoever is staying can enjoy the games available at the site and have fun. The Odisha government has decided to open up five tourist destinations as Eco Retreat attractions, including Daringbadi tourist place, the fantastic Ramchandi beach near Konark, the Hirakud water reservoir, Badamula in Satkosia, and Bhitarkanika National Park's Mangrove forest. The Eco Retreat attractions are known for their ethereal beauty, spell, magic, and calm, exuding from every moment and aspect. The destination is more than a perfect getaway from the mundane routine of one's day-to-day life. Also, it would be an ideal location for a wedding, for hosting a conference, or be there for relaxation and enjoyment. The place is so captivating that it can trigger the creative side of you in like a go. Aside from promising a unique lifetime experience to all, many more activities are available to enjoy staying in cozy tents and camps, delectable cuisine, water sports, adventure fun activities, beach spa, nature trails, and cultural evenings, etc. It also has a beach market, keeps on arranging events and mega evenings to entice everyone to the most and keep them in awe.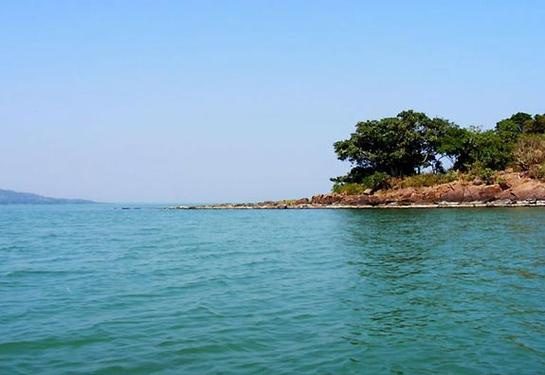 Be it any Eco Retreat location, Ramchandi beach near Konark, or Marine Drive, or any; there is one thing assured that is the visitors will love it. It offers tourists a glimpse and overall feel of the artisans, local culture, musicians, folk artists, traditional authentic food of Odisha. These attractions have been made based on eco-friendly sustainable models incorporating best practices in zero liquid and sewage discharge, material utilization, holistic waste management. The things that one can expect here Eco Retreat site in Odisha are as follows:
Glamping – The concept of glamorous camping is staying amidst nature in luxurious tented accommodation with the hospitality service and ambiance of a top-notch hotel. It allures the attention of not only young ones but also different age groups. The facilities such as sofa sets, television, air conditioner, are available, depending on the requirement.
Adventure Sports – The land of Odisha is also famous as the Sports Capital of India. With a vast 480 km coastline to boast, the state has started focusing on adventure water sports. Promising to be serving a thrilling experience to visitors, activities like parasailing, jet-skiing, paramotoring, speed boating, archery, ATV, bicycles, rifle shooting, zorbing, beach volleyball, water roller are on the charts.
Cultural mix – The folk artists and best talents from all over Odisha and India perform every evening. The weekends are more fun, as folk genres, stand-up comedy, best of Indie pop and rock music, Bollywood known voices, celebrity DJs come by to groove the guests.
Wellness – The word sand and the beach in itself are perfect for a therapeutic walk, and the beach spa can be an add-on to relaxation and detoxification.
What are you thinking now? There can be everything – Sand, Baja, and Baraat, do you need anything else? Do plan a destination wedding at Eco Retreat in Odisha and make the moment unforgettable. There are several sites for honeymooners as well, perfect to spend time with your beloved. One of those is Chandrabagha beach, which is one of the most exquisite ones in the country. The seafood and cuisine of Odisha are heavenly. Whether you crave the best chicken biryani in Bhubaneswar, or healthy food near me, or takeaway services, there are a few good restaurants to stop by and enjoy life more. Weddings are special events and last in people's memories forever. So, make it big, extraordinary, and perfect by choosing a destination wedding in one of Odisha's Eco Retreat attractions. Feel free to contact Best Choice Holiday tour and travel in Bhubaneswar to ask about the must-visit places in Odisha, making all the arrangements, to anything, at competent quotes, and as convenient. Happy Wedding, and a beginning to a new start together, growing old, and making moments!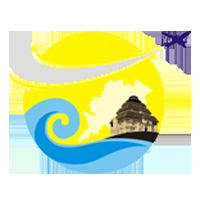 Latest posts by Best Choice Holiday
(see all)