Explore The Wildlife Biodiversity at Bhitarkanika Mahotsav 2020 Held for The First Time in Odisha
Bhitarkanika Mahotsav 2020
Date: 7th Feb – 9th Feb 2020
Venue: Bhitarkanika National Park, Kendrapara district, Odisha
Bhitarkanika National Park is one of the prime and highly visited ecotourism spots in the Odisha state, and is all ready to host the first time to be held 'Bhitarkanika Mahotsav' to woo the attention of tourists and visitors from all corners of the world. This event is been organized by the State Government and it is going to be held at the Nalitapatia area situated on the Rajnagar Bhitarkanika main road in the Kendrapara district. With just a few days away, the preparations and enthusiasm is on the full on mode for this 3-day grand event to take place with perfection, entertainment and full of fun and interest for the visitors.
The honourable Chief Minister, Naveen Patnaik will be the chief guest at the inauguration ceremony. The administration has an action plan and a well structured strategy under the supervision of Rajnagar DFO Bikash Ranjan Dash, Rajnagar MLA Dhruba Sahoo and Kendrapara Collector Samarth Verma to captivate the attention of tourists to a large extent and let more tourists come by to the festival. The national park is supposed to be having country's largest population of saltwater crocodiles and also the second biggest viable Mangrove Eco system in the country dotted with over 70 species of Mangroves. Built in September 1998 from the core region of Bhitarkanika Wildlife Sanctuary, the national park is also among one of the best reptile refuges in the country along with the entire South-East Asian region. Also, the Gahirmatha marine sanctuary is an integral part of the Bhitarkanika ecosystem and one of the world's biggest breeding and nesting grounds for the endangered and extinct Olive Ridley Turtles.
The festival will assist in generating more revenue and opening job opportunities for the unemployed locals of the district. The first time held festival at the national park and wildlife sanctuary is an amazing and great opportunity to explore the rich and natural biodiversity to take down the Bhitarkanika national park tour, and also get indulged in few fun-filled, pleasing and entertaining activities. Feel free to do visit the Mahotsav, be a part of it, and cherish the nature and wildlife close by, and not feel bored at all assuredly. Also do visit it with your family, friends and loved ones and especially children as they are going to love it. Do contact the well-known and preeminent travel agent and tour operator, Best Choice Holiday to make your arrangements to visit the Mahotsav, and have a comfortable and pleasing stay in Odisha.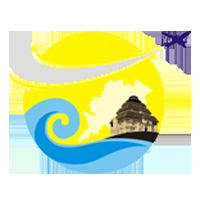 Tour operator in Odisha provides 100% customized tour package including Stay, Meal, Sightseeing & Transfer.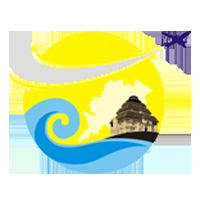 Latest posts by Best Choice Holiday (see all)