The 15-Day Adivasi Mela kicked off from 26th Jan 2020 At Exhibition Ground in Bhubaneswar
Date: 26 January to 9 February
Timing: 2 PM to 9 PM
Venue: Exhibition Ground, Bhubaneswar
The annually held popular 'Adivasi mela' already kicked off from 26th January, on the 71st Republic Day evening at the exhibition ground in the Unit III area in Bhubaneswar, Odisha. This famous 15-day long Tribal Fair event was inaugurated by the honourable Chief Minister Naveen Patnaik. The Mela is hosting different tribal art forms and cultural programmes with full enthusiasm and zeal. More than 180 stalls have been set up this year.
The Mela is showcasing tribal life, tribal food court, tribal market, forest produces, tribal agricultural produces and everything related and depicting the living of tribal people and different home-grown communities. At the event, there are around 24 mud houses backed with thatched roofs at the exhibition ground revealing more to visitors about tribal culture, day to day routine and lifestyle. The 28 stalls of self-help groups of the tribal people have been set up there at the location and about 36 stalls are there displaying varied handicraft items locally made by the people. The arrangement is been done and stalls have been set up by the State Government.
Being an initiative of ST and SCRTI Department, the Adivasi Mela is celebrated aiming to laud the art, handicrafts, dance and culture of Odisha's integral, domestic and native communities. This 2020 Mela is definitely a huge crowd puller as genuine, attractive and affordable priced tribal organic items, food and jewellery is up for sale. In fact, after looking at the large footfall in the Mela, the Mo School Abhiyan Parichalana Sangathan has introduced a grand size exhibit at the event. It is displaying and showcasing the activities that were undertaken earlier by the Mo School Abhiyan. Beautiful and well-structured newsletters, backdrops, audio visuals, leaflets, and more are displayed at the exhibition to let people and everyone coming, know about the parents, students, alumni and feel free to connect, collaborate and contribute to their Alma as desired. Even, a picturesque selfie point is there for the visitors to rejoice the dream of the reckoned Mo School Abhiyan. Several tribal cultural performances have been added to add to the fun, glory and amazement of the Mela. Feel free to connect with Best Choice Holiday, a reliable travel agent and tour operator to make your arrangements to come to Odisha, stay in a comfy place and visit the worth-seeing Adivasi mela and other attractions of Odisha.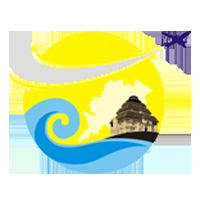 Tour operator in Odisha provides 100% customized tour package including Stay, Meal, Sightseeing & Transfer.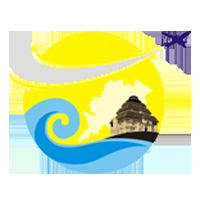 Latest posts by Best Choice Holiday (see all)