Fairs & Festivals of Odisha: Dhauli Kalinga Mahotsav 2020
Date: 8th Feb – 10th Feb'20
Venue: Dhauli Foothill, Bhubaneswar
Time: 18:30 – 20:30
Are you planning to enjoy and visit the widely popular and acclaimed Dhauli Kalinga Mahotsav, celebrated at a large scale with so much grandeur and fun, on the foothills of Dhauli Shanti Stupa and foothills in Bhubaneswar, Odisha this year? The Mahotsav is celebrated in association with the renowned Odisha Dance Academy and the intent is to keep Odia culture, heritage, and traditions alive. A huge part of the land was formerly been recognized as Kalinga, which is seen as the place of brutal deaths and murders of martyrs during the time when Ashoka reigned. It is basically the destination where Ashoka thought to begin a non-violent, peaceful and isolated life. This Dhauli Kalinga Mahotsav is basically celebrated to mark the win over war. The festival is celebrated to simply pay tribute and honour to all those martyrs belonging to the Mauryan dynasty and is visited not only by locals but also by national and international enthusiasts and visitors from all corners.
This Mahotsav is a perfect blend of classical, martial, folk and temporary genres of arts, everything at the single platform and definitely a visual treat for all connoisseurs and art lovers. This festival is known to be hosted since 2003 and over the period, it got fame and recognition like anything at both national and international levels. At present, the event is hosting more than 500 artists from all over, giving their talent and expertise a chance to showcase in front of others and get the real experience. The rich and worth seeing 3-day festival is a celebration and appreciation of beauty and strength of Odissi music and dance. Along with Odissi dance and music, tourists can check out different cultures and art forms of different states altogether and many a time, even foreign tourists also participate.
The venue, Dhauli foothills is by the Daya riverside and it is that place that is believed where Emperor Asoka fought his last battle of Kalinga war before giving up to humanity and embracing humanity. The private cab and auto facilities are available for travellers and their convenience. Also, feel free to contact Best Choice Holiday, a leading travel agent to make your trip to Dhauli Kalinga Mahotsav, sightseeing and visit to Odisha memorable, easy, comforting and as desired.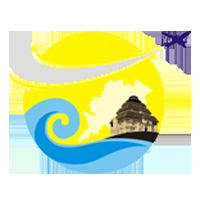 Tour operator in Odisha provides 100% customized tour package including Stay, Meal, Sightseeing & Transfer.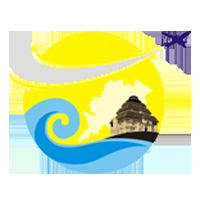 Latest posts by Best Choice Holiday (see all)