Save Money by Opting in for Car Rental in Puri
Planning to travel to Puri and pay a visit to any of your loved ones? Going out with your family or friends to Puri and seek the blessings of Lord Jagannath for good and well being times ahead? Puri city is not only a pilgrim destination but in fact is one of the worth places to be, surrounded with utter beauty and serenity and trust me, you are going to collect lots of cherishing memories here. And to make this trip more comfortable and enjoyable, feel free to do book car rental in Puri and it could be one of your bests for sure. To get the car rental service in Puri, you can directly connect with the rental service providers and agents providing the same and Best Choice Holiday is one of them that is not only trusted and experienced but also one of the top notch service providers when it comes to tour itineraries, holiday packages to Odisha, car rentals, accommodation and more.
By simply connecting with them, you are going to get the car of your choice. Irrespective of for which occasion or event you are trying to get the car, whether for business or pleasure, they are going to provide you with the desired one and that will make your travel and meet the purpose in the way you want it to be. Do you know that hiring or renting a car in Puri could save your bucks as well? If not, then yes this is true. It is one of the prime benefits of hiring and opting in for the car rentals and taxi services and it is advised to do make the booking at its earliest as could be possible. And, yes do ask the service provider the possible discounts and offers that you can avail while booking in advance. Though, in case of emergencies, instant car services are also available and could be availed without any inconvenience.
People in thousands come by to seek the blessings of Lord Jagannath, visit the beautiful and serene Puri beach, attend annual Rath Yatra festival that is held in every June – July months every year and check out the nearby attractions of the destination. The money invested will be totally worth it and you are going to certainly get the car of your choice and will be able to go anywhere wherever you want to go through using the same. Also, the drivers will be trained and professional and will be locally aware of the history and ancient heritage and customs of the people and place and can be good guides in letting you more about the attractions. Rather than booking a taxi each time, it is advised to hire the car rental in Puri as you will have your own personal vehicle that you can drive anywhere and at any time. Even, if you want to go out for a night drive, you can use the same. So, get in touch with Best Choice Holiday and avail the best rental services in Puri and enjoy.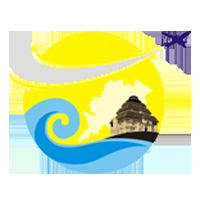 Tour operator in Odisha provides 100% customized tour package including Stay, Meal, Sightseeing & Transfer.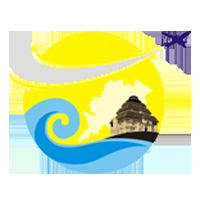 Latest posts by Best Choice Holiday (see all)