The Fascinating and Soul-Soothing Puri Vizag Coastal and Araku Valley Tour Package
Do you want to be somewhere which can be both relaxing and exploring the beautiful and pristine spots of the country? Have you been tired of your present routine and want to go somewhere away from your daily routine? Are you looking for a tour package that is a blend of spirituality, blissfulness, divinity, fascination, and exquisiteness? The answer to all could be the amazing Puri Vizag Coastal and Araku Valley tour package. The package could customize in terms of travel days and attractions that need to visit. It is going to cover, the destinations, Puri, Vishakhapatnam, and Araku Valley.
Puri – One of the Sacred Char Dhams and holiest city in India!
The city's history dates back to 3rd century BC, and is rich in heritage and culture, well-known for its rivers, lakes and beaches. The ideal time to be here is in winters, and the must-visit spots are as follows.
Lord Jagannath Temple – The famous and pious temple was built in 1161 and is an integral part of Char Dhams of India. It is a must to go there and seek the blessing of the deity.
Puri Beach – It is among one of the relaxing beaches of the country and is a treat for eyes, especially at the time of sand art annual festival.
Chilika Wildlife Sanctuary – Spread in a huge area of 1100 square kilometers, the wildlife sanctuary is home to several fauna and flora species. It is also known as among the largest coastal lagoon in India.
Atharnala Bridge – This Bridge is constructed by the kings of the Ganga dynasty in the 13th century and offers beautiful surrounding views to travellers.
Gundicha temple – Situated next to Lord Jagannath temple, it is another marvel to check out and seek the blessing of the deity.
Aside from this, the nearby sightseeing spots can also be involved in the tour, such as Dhauli hills, Raghurajpur crafts village, Konark Sun temple, chandrabagha beach, etc.
Visakhapatnam – Vizag – The port city and Jewel of the Eastern Coast India!
Indira Gandhi Zoological Park – Spread in a large 625 acres of land area, it is situated in a spectacular setting, and that makes the zoo seems homely to the wildlife. The park was built earlier in 1977.
Kailasagiri Hill Park – It is a beautiful hill station and is surrounded by small hills and beaches. The interesting attractions here is the road trains for children, play park, ropeway trolleys, etc.
Vuda Park – The lush green surroundings here is going to lift your spirits high. Here, it is not only about promoting the environment but also about offering different physical activities for children as well as elders.
Rishikonda Beach – Situated a bit far kilometers away from Vizag, it is among one of the most beautiful and pristine beaches of Andhra Pradesh. Windsurfing, swimming, and skiing are among a few of the water sport activities that could make your moments magnificent.
Still, Araku Valley and Borra Caves is something that should be checked out and not miss at all. A bit away from Vizag, the tour will not be complete and worth seeing without visiting Araku Valley and Borra Caves for sure.
Araku Valley – This hill station is situated 3200 square feet above sea level and is an exquisite land bestowed with lush green and natural streams, gardens, and waterfalls. The trekking to the valley is going to elevate your spirits and senses in a completely refreshing way, and 19 tribes who live here are not influenced by modern living.
Borra Caves – The million-year-old caves are breathtaking and situated above 1400 meter sea level. These caves are among the biggest caves that are available in India, and the remarkable formation of rocks here provides amazing views. There is an 80 feet long tunnel that lets you take altogether in a different world. Also, there is an idol of Kamadhenu and a shiva lingam inside the caves.
Yarada beach – The location of the beach is simply breathtaking. The beach bestows the beautiful hills on its three sides and the huge Bay of Bengal on the fourth, and it makes it the best beach of Vizag.
The other sightseeing attractions that can be visited include Thotla Konda, Bheemili Beach, Vabikonda Buddhist heritage, etc. After the stay over at Araku Valley and seeing the desired attractions, this is the time now to get back. Isn't it? Best Choice Holiday is the reliable travel agent that can help you in arranging a custom tour to Puri, Vizag and Araku Valley and making it worth travelling and remembering. Feel free to personalize the tour, as desired, and make it one of the best sightseeing trips of your lifetime.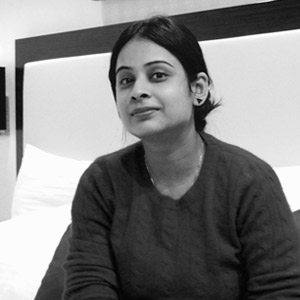 With 10+ years of experience as a "Content Professional", I worked on different verticals till date. It helped me evolve as a person, both personally and professionally. I love to read, write and dig in to core to make a piece informative and interesting to read.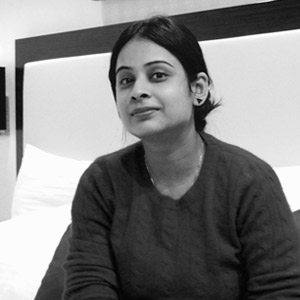 Latest posts by Swati Bansal (see all)