Summer Holidays Tips: How to Plan Darjeeling Gangtok tour from Bhubaneswar, Odisha
Is this that time of the year, when you want to go out of the hectic and mundane routine of your lives and want to step out to get a glimpse of the beauty and nature of our country? Want to delve into peace and relaxation by simply going somewhere, which is surrounded with lush green surroundings, calm ambiance, beautiful and chilling atmosphere, kind locals, and where you can connect with the real self that you desire to? Nothing could be more fitting than Darjeeling and Gangtok, blessed with almost everything that one could think of while being on the vacation. The city of temples and capital of state Odisha, Bhubaneswar is an ancient and outstanding place, having so much to explore and unleash in terms of culture, tradition, and sights to look around. Once you are here, travellers can relate and understand how much of a treasure, this place is and how much is there to cherish and discover. With the stunning and pristine coastline to rare wildlife to ancient temples and history too much more, everything is worth seeing for sure.
To plan Darjeeling Gangtok tour from Bhubaneswar, Odisha, first you have to decide, which mode of transport you will prefer to reach Darjeeling, like via train, via flight or road. The distance between Odisha and Darjeeling in West Bengal is 955 km and via NH27, if you have your car or using a taxi, it is going to take 25 hours in covering the distance. As such, there is no direct flight or bus or train service available from Odisha to Darjeeling. The fastest and most convenient way is to take IndiGo from Bhubaneswar to reach Bagdogra and then use a taxi service from there to reach at Darjeeling. The distance from Bagdogra to Darjeeling is just 67 km and it will take 2 hours and 30 minutes via road in covering this distance. From Odisha to Bagdogra station, it is going to take about 4 to 5 hours in being there. The other way is to first reach to Delhi from Odisha, via flight or train and then use the direct preferable mode of convenience till Darjeeling, but it is going to be more time consuming and that is not advisable. In case, any arrangements or customization needs to be done in this direction, it could be done.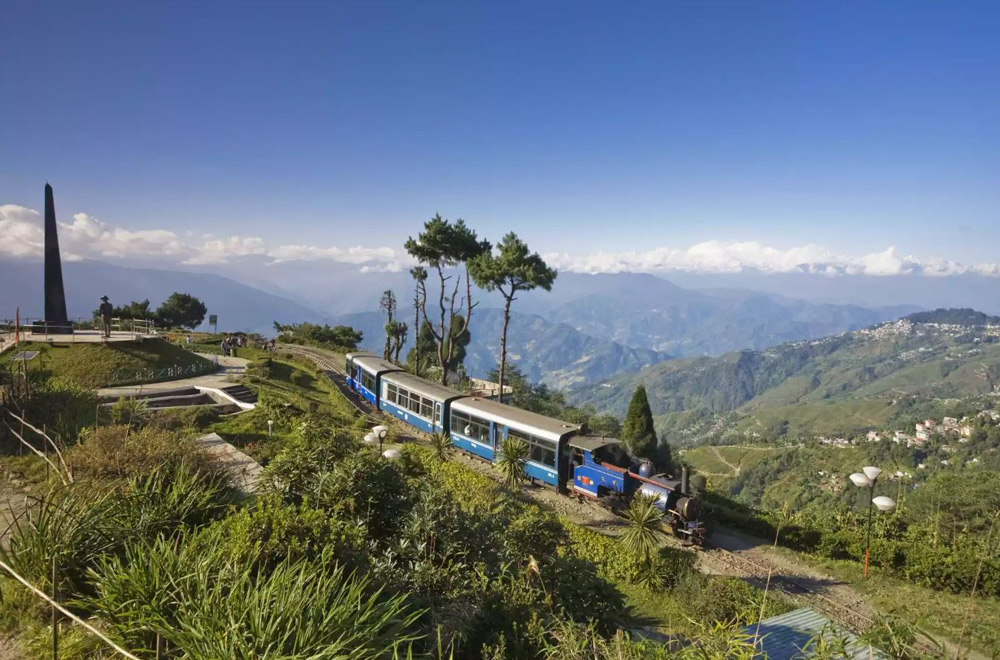 Darjeeling – The worth exploring town in West Bengal, amidst the Himalayas, recognized for producing the quality best Tea in India!
The town, Darjeeling is located in the West Bengal state in India. Being amidst Himalayan foothills, at the backdrop, Mt. Kanchenjunga is there, the world's highest peak. Famous for its vast tea estates and producing the best tea in the country, the town was founded in the mid 19th century by the British. It was controlled by the Sikkim government and later on, was taken by the Gorkhas and over time by the British. It is situated at an average elevation of 2050 m, coming under the Eastern geographic zone and is gifted with natural resources, rich cultural history, pleasant weather all year round, making it indeed ideal as a tourist destination for all to come and enjoy the very best of all. The must-to-visit attractions and tourist spots that must be covered, while being here are as follows.
Darjeeling Himalayan Railway – 'Toy Train' introduced by the Darjeeling Himalayan Railway is one of the most popular attractions for tourists to just hop on and take a ride. This narrow-gauge rail line is about 2 feet in width and was built between 1879 and 1881. The rail line runs in between Darjeeling and Jalpaiguri and it was even listed as a World Heritage Site by UNESCO, making it the second railway worldwide to get such an honour.
Singalila National Park – Located in the highest regions of West Bengal, the national park is well acknowledged for its awesome panoramic views, amazing peaks of the Himalayas. Ideally reckoned as a trekker's paradise, it has been blessed with a large variety of fauna, vegetation, birds, and wildlife, including Black Bear, Red Panda, Tigers, Leopard, Serow, Yellow-throated Marten, Pangolin, Wild Boar, Takin, Cat and Barking Deer.
Tiger Hill – It is among one of the most popular peaks and a must to visit spot for sure. Here, you can reach either by foot or via jeep and the way goes through some of the oldest tea plantations of the town and that is simply indescribable. A perfect trekking destination, the peaks offer some of the breathtaking views of monolithic Mt. Everest and Kanchendzonga.
Padmaja Naidu Himalayan Zoological Park – Spread in a large area of 67.56-acre land, it is famous for its Snow Leopard and Red Panda breeding program. It is located at the largest high altitude zoo in the country and 2134 elevation above sea level. The rare species in the zoo that can be seen include Tibetan wolf, red pandas, snow leopards, Siberian tigers, and Himalayan mountain goats.
Observatory Hill – It is situated nearby Chowrarasta Square and is famous for offering beautiful views of the Kanchendzonga and of the ancient temple that is dedicated to Lord Shiva.
Batasia Loop – It is known for housing the Gorkha war memorial and it can be seen and visited when the toy train traverses via looped tracks of parks. Here, a 360-degree view of the town can be watched and moving in a train and checking out spirally landscaped parks, tunnels, and hillocks is an awesome experience. Also, do make sure to visit the local crafts market at the nearby place.
Happy Valley Tea Estate – It is situated at an elevation of 2100 meters above sea level and widespread across a large area of 437-acre land, amidst magnificent views and surroundings. Famous as one of the prime tourist attractions of Darjeeling, it even houses one of the highest and biggest tea factories of the world, was founded by an Englishman in 1854 and later on, was taken over by an Indian aristocracy belonging from Hoogly.
Japanese Peace Pagoda – Constructed during the 1885-1985 period, the beautiful Buddhist shrine is situated amid some remarkable locations and views. It was founded by a Japanese Buddhist monk Nichidatsu Fuji and the white and golden colour structure is 28.5 meters high and 23 square meters wide.
Neora Valley National Park – Being popular as one of the richest biological zones across the North East region, it is widespread in a large area of 88 square kilometers. It is acknowledged to be housing one of the biggest populations of Red Pandas in the country. Founded in 1986, it is a home of different rare and endangered species in both flora and fauna.
Joey's Pub – After a hectic day in the town, it is the best place to relax and chill out. This English style pub was built in 1948 and is one of the major tourist attractions for visitors in India. Do make sure to visit here and try some affordable priced snacks and drinks along with enjoying some light blues and classic rock music in the background.
Darjeeling Ropeway – This cable car circuit is an amazing means to check out exquisite landscapes, charming valleys and humungous snow-capped mountains with blooming tea estates all over.
Himalayan Mountaineering Institute – Founded in 1954, the institute regularly conducts basic, advanced and adventurous levels of mountaineering programs aiming to encourage mountaineering as a sport.
There are other nearby attractions as well like Nightingale Park, Darjeeling Rock Garden, Sandakphu trek, Tinchuley, monasteries, Bengal Natural History museum that can be seen, if you are having more time bandwidth and as per the interest. With simply awesome weather all year round, the town Darjeeling is one of the top-notch and highly preferred tourist destinations in West Bengal. The culture and history that the hill station has accumulated over the years under different rulers, make it a must-to-visit spot in India. Sightseeing at Darjeeling is what makes it a place of interest for tourists and visitors coming from all corners of the world. To enjoy leisure time here and spend quality moments with your loved ones, do keep 5-10 days for Darjeeling and keep Gangtok as the second part of your tour in the loop. The ideal time to be here is in summer, from April to June, though honeymooners and couples love to come here in winter as well. Hand knitted items, cheap electronics, handicrafts and souvenirs, carpets, woollen clothes, tea and more are among a few of the things that are must to buy.
The next destination to visit is Gangtok. The distance from Darjeeling to Gangtok is just 100 km and it is going to take about 4 hours via road in reaching there, via bus or a private cab service moving via Rishi Road and NH 10. The safest and convenient way to be there is via car or cab only, rather than by any other means. Gangtok doesn't have any rail station of own and the nearest railhead is at Jalpaiguri, which is at 91 km distance from there.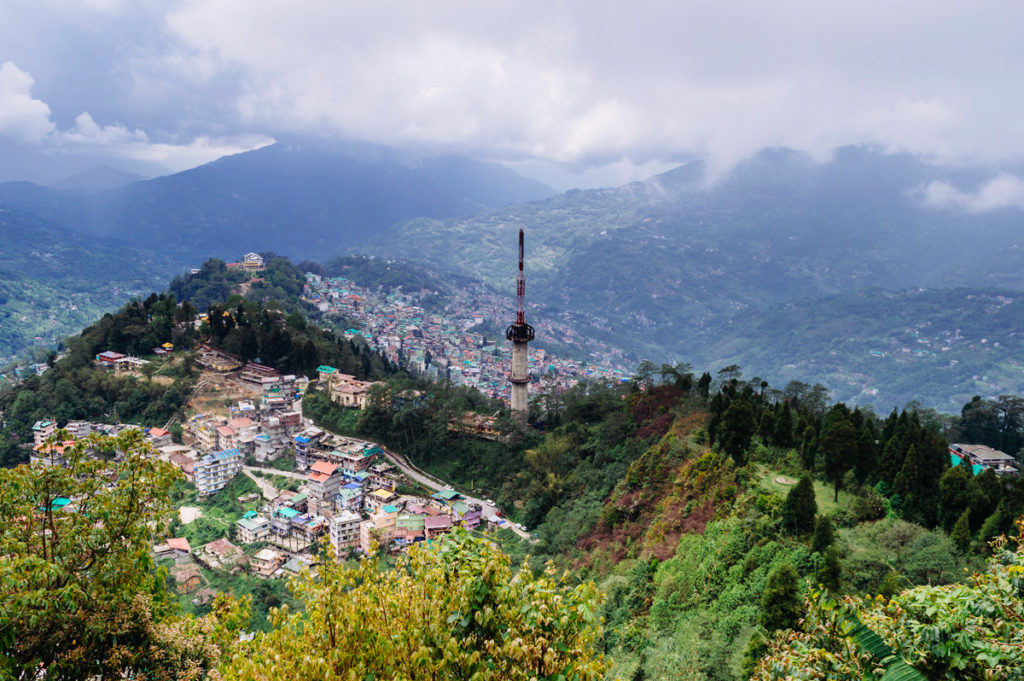 Gangtok – The capital of Sikkim and depicting 'Lofty Hill', ideal for trekkers, hikers, mountaineers and nature seekers!
If you are one of those, who simply love everything about mountains, seeing and visiting Gangtok must be on your list. It could be a dream come true for all those nature adventurists and trekkers, as the city is located at an altitude of 5500 above sea level and across the Eastern Himalayan range. Mount Himalayas and the remarkable views of Khangchendzonga are going to leave you all in awe and inspired for sure. It gained popularity more after the construction of the famous Enchey monastery in 1840 and over the years, it has become a famous pilgrimage spot for all Buddhism followers and seekers. The must-to-visit and worthy destinations to see here are as follows.
Khangchendzonga Biosphere Reserve – The national park and biosphere reserve got its name because of the location at Mt. Khangchendzonga that is well-known as the third highest peak in the world. The park is spread in a large area of 850 square kilometers, comprising many glaciers, and a home to several species of both flora and fauna with more than 550 species of native as well as migratory birds.
Tsomgo Lake – Situated at an altitude of 3780 meters above sea level, it is also famously acknowledged as Changu Lake. Crossed over by the Nathu La Pass at the North, the Chinese border is in close vicinity with only at 5 km distance and at 18 km distance via road. A temple dedicated to Lord Shiva is been there and houses brahminy ducks.
Saramsa Garden – Built in 1922, it has been famous for varied reasons. As of now, it is serving the prime purpose of the Gangtok tourism department promoting floriculture. Located at 14 km distance on the Pakyong Road from the city, it is even an ideal picnic and recreation spot and can be enjoyed to the full with family, friends and loved ones.
Ganesh Tok View Point – A small temple dedicated to Lord Ganesha, it is situated at an altitude of 6500 m above sea level. The main thing that is noticeable and admirable is the breathtaking and amazing panoramic views of the city below.
Tashi View Point – It is the perfect place to experience the most magnificent and inspiring views of the Himalayas in Gangtok. The spot offers a brilliant panoramic view of the famous Kanchendzonga mountain peak on a sunny and clear day.
Shingba Rhododendron Sanctuary – The Sikkim tourism department has introduced a special spot to keep Rhododendrons and it is worth seeing to check out so many varieties of flowers at the same place. The breathtaking landscape has the Yumthang River flowing via the sanctuary and the best time to be here is in between April and May.
Hanuman Tok – This temple complex is dedicated to Lord Hanuman and is situated on the upper reaches of Gangtok. It is well maintained and even known to be frequently visited by the soldiers of the Indian Army.
Kyongnosla Alpine Sanctuary – This wildlife sanctuary lies in between Tsomgo Lake and Nathu la Pass and is an eye-catching spot especially for all those who adore the natural beauty of the Himalayas. Covering and spread in a large area of 31 square kilometers, it comprises a large number of rare species to be found in both flora and fauna.
Nathula Pass – Situated at an elevation of 4310 m above sea level, it is counted among one of the highest motorable mountain passes of the world. It is open for all Indians and a special pass needs to be permitted for the foreign tourists.
Himalayan Zoological Park – Situated at an average elevation of 2134 m above sea level, it is among one of the highest of all high altitude zoos in the country. Founded in 1958, it specializes in keeping and breeding in captivity the endangered animals including Red Pandas and Snow Leopards that were found in the alpine area.
MG Road – It is the heart of Gangtok and referred to as one of the most happening places too. Being the shopping hub of the city, it has lined up many restaurants, shops, and hotels on both sides of the road.
Rumtek Monastery – Located about 24 km away from Gangtok, it is among one of the most sacred Buddhist monasteries and this is why a large number of tourists and devotees come by from all corners of the world here.
Namgyal Institute of Tibetology – This museum is built in a Tibetan style mansion and is promoting cultural research and Tibetan culture by showcasing artifacts related to Buddhist manuscripts, Tibetan cloth paintings, icons, Tantric ritual objects, thangkas, human thighbone trumpet, mementos, books, jewellery, documentaries, etc.
This is not all, and there are other sanctuaries and monasteries which you can plan to tour around, as per the feasibility and preference here. Paragliding, Yak Safaris, and such activities are also enjoyed by the tourists aside from trekking and hiking. The perfect time to visit Gangtok is in between October to mid-December months. During this time, the clear views of the Himalayan peaks are assured. In between March and May months, the beautiful Rhododendron flowers in the blooming state is a sight worth treasuring and watching for sure. During January and February months, snow is at a peak in the higher altitudes. The city is renowned for handicrafts and Tibetan exquisite carpets reflecting the art and culture of the destination. Also, hand-woven jackets are a must to buy. Sikkim Tea is also famous and highly advised to take it as a souvenir. Considering the sightseeing attractions, Darjeeling has more spots to check out to and in Gangtok, Nathula Pass and Changu Lake stands out. It is extremely advised to do check out both, if you are planning a tour from Bhubaneswar, Odisha. When it comes to getting back to Bhubaneswar, Odisha, via road, it could take 26 hours via NH 27 in reaching there. There are direct flights as well connecting Gangtok and Odisha and is taking about an hour. Bagdogra airport is the nearest airport nearby Gangtok. Even, direct trains are also available and the nearest railhead is Jalpaiguri station, at an approximate 91 km distance from Gangtok. Though, most of the percentage of people prefers to travel via train and rest prefers flight to travel to tour around these destinations. Nobody likes to go back and that too from such a refreshing and beautiful trip to Darjeeling and Gangtok. Best Choice Holiday is a reliable and trusted tour operator and travel agent that can help you with making your tour pleasant and unforgettable. Specialized in offering and customizing tour packages from Odisha, do personalize your tour to Darjeeling and Gangtok with their support and turn the trip into lasting and experiencing journey for you and your loved ones. Nothing can beat the love of your special ones and quality time spent with them, and indeed, Darjeeling Gangtok tour from Odisha is going to turn your experience into something meaningful and enlightening. From arranging comfortable stays in decently priced accommodation to resorts and suites to car rentals to sightseeing tours to everything is possible with them. In short, contact them right away, customize your tour as per the choice and be ready to make the lasting memories.
Happy vacationing and holidaying!
To book any Odisha tour or outstation tour email us at book@bestchoiceholiday.com or Call/WhatsApp on +91 8114378182!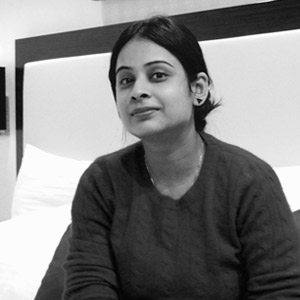 With 10+ years of experience as a "Content Professional", I worked on different verticals till date. It helped me evolve as a person, both personally and professionally. I love to read, write and dig in to core to make a piece informative and interesting to read.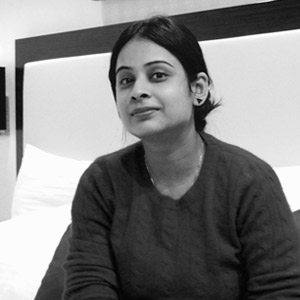 Latest posts by Swati Bansal (see all)