Fairs & Festivals of Odisha: Khandagiri Udayagiri Mahotsav 2020 in Bhubaneswar– Details Inside
Venue: Tourist Interpretation Center, Khandagiri
Time: 18:30 to 21:30
Date: 12th Feb – 14th Feb 2020
Are you planning to attend the grandeur Khandagiri Udayagiri Mahotsav this year in Odisha, to be held in between 12th to 14th February? The main forte of the Mahotsav that is annually held and famously referred to as 'Khandagiri Mela' is to let visitors and locals enjoy different programmes and activities here including music, dance, art and crafts and food festival. Organized by the Odisha Tourism Department in association with Department of Culture, BMC (Bhubaneswar Municipal Corporation) and BDA (Bhubaneswar Development Authority), the Mahotsav lets visitors and travellers coming from all corners of the globe, get an opportunity to enjoy the art and craft activities, exhibits along with giving them a perfect chance to savour their taste buds by trying so much available in varieties, filled with different flavours. There will be many food stalls set up there, so that people can enjoy what they like and adore the most.
The cultural and entertainment programmes here are the prime attractions of the large scale arranged Khandagiri Mahotsav. Each year, it is something different that is arranged, a dance performance by the artists, sand art exhibits, local Odia dance performances, singing performances and much more for visitors to enjoy it to the most. Even, the famous and renowned celebrities, honourable officials from Tourism and Culture Department used to come by and attend the Mahotsav. Even the local artwork and handicrafts, art exhibits will keep visitors in awe and happy space for sure. Craftsmen and traders come from all corners to attend the Mela and get a glimpse of the real talent and expertise. People can take memorandums from there back, purchase bamboo and stone carvings, utensils, household items, etc. Every year, on the day of Magha Saptami, the festival starts and is even considered as pious. To make arrangements related to your visit to the event, come by Odisha, car rentals, guides or sightseeing more of the attractions of the blessed land, feel free to get in touch with Best Choice Holiday, the leading travel agent.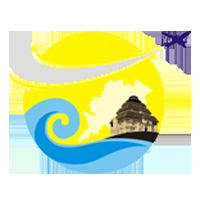 Tour operator in Odisha provides 100% customized tour package including Stay, Meal, Sightseeing & Transfer.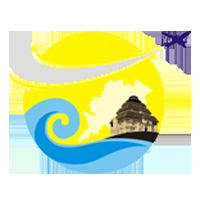 Latest posts by Best Choice Holiday (see all)