Best of Odisha Itinerary in 11 Days – Know How to Choose The Right Package
Have you been ever to the blessed land of history, heritage, culture and customs of Odisha? Being one of the 28 states of India, Odisha is located in Eastern India and is surrounded well by states of Jharkhand to North, Andhra Pradesh to South, West Bengal to North East and Chhattisgarh to West and North West. Also, the state is having a long shore of coastline stretch along the Bay of Bengal coast that makes it splendid and a worth visiting destination indeed. The land is known to be bio diversified and being backed with a wide variety in both flora and fauna. It is also supposed to be backing the largest number of tribes and the official language spoken by people here is Odia. No matter, if you want to go on a spiritual tour or an adventurous tour or a fun filled and knowledgeable tour or a tribal tour or a wildlife tour, the destination Odisha is among one of those places that shouldn't be missed visiting in India. Here, different day and night tour itineraries are devised and depicted for people to select to, and check out the ancient city of temples and other attractions in Odisha as per the time and budget availability, which will turn their experience truly into a memorable and remarkable one. This is to bring into conscience and knowledge that options are available and could be opted depending on what you like and prefer to choose to.
The tour package is meant for those who want to simply go somewhere to re-freshen up, away from the mundane routine of their monotonous lives. The tour itinerary is going to cover Bhubaneswar, Puri and Konark, which is also well acknowledged as the Golden Triangle of the state. Bhubaneswar, Puri and Konark are the most picturesque and remarkable cities to be and a large percentage of visitors prefer to visit there every year. The tour is going to let visitors get the glimpse of the richness and cultural heritage of the land, along with a chance to visit the natural wonders, sea beaches, lakes and ancient temples, etc. Getting the opportunity to go through lively and dynamic markets of the city is an added advantage for sure.
• Bhubaneswar – Referred to as the 'City of Temples' and the capital of Odisha, the city is even been depicted in the Mahabharata, and as the capital of Kalinga dynasty having history going beyond 2000 years in the past. Just for the record, it is among the first planned cities of Modern India, designed by German architect Otto Konigsberger. The attractions that are must to visit by and will be covered in the tour includes Lingaraja Temple, Rajarani temple, Mukteswara temple, Parasurameswara temple, Udayagiri and Khandagiri caves, Dhauli Hills, Brahmeswara temple, Nandankanan Zoological Park and Odisha state museum.
• Konark – The term Konark means the 'Sun' and it refers to the ancient Worldwide Heritage listed well acknowledged and renowned 13th century Sun Temple. Counted among one of those few places of the country experiencing a total solar eclipse, it is situated near Bay of Bengal and is popular for its ancient monuments and temples. The best visited places and attractions that will be covered in the tour package will be Sun Temple, Ramachandi temple, Archaeological Site Museum, Kuruma and Astranga.
• Puri – The ancient temple town and an integral part of the Char Dham pilgrimage, Puri is even mentioned in the Vedas and puranas as one of the holiest cities of the country. It is also known and famous by its alternative name 'Jagannath Puri'. The city is visited majorly for its vastly preferred lakes, rivers and beaches. Being rich in both history and culture, the history of the city dates back to 3rd century BC. Well known for festivities, temples and cultural festivals, the best and must to visit attractions of Puri include Jagannath temple, Puri beach, Gundicha Temple, Atharnala and Chilika Wildlife Sanctuary.
The customization of the tour itinerary could be done as per the choice and feel free to have a word with the travel agent regarding the same.
The tour itinerary is perfect for those looking for something to tour around, away from the hustle bustle of the city and be somewhere in peace and harmony. This tour package is going to cover the destinations, Bhubaneswar, Puri and Konark as in 1 night and 2 days itinerary and also Chilika, which is the add-on destination to visit to.
• Chilika – The must to visit and quiet brackish water lagoon is wide spread over the Khurda, Puri and Ganjam districts of Odisha. It is the largest coastal lagoons of the country and second largest water lagoons of the world. It is even listed down as a tentative UNESCO World Heritage Site. Considered as the home to a wide range of both plants and animals, the lake is among the largest ecosystem which is highly productive and fertile blessed with rich fishery resources sustaining the livelihood of many fishermen who live by in and around the lagoon. The must to do things here involve checking out Nalabana Island, Chilika Ecopark, Kalijai Island Temple, checking out rare and beautiful Irrawaddy dolphins at Satapada and have a gala and wonderful time with loved ones.
The tour itinerary is perfect for those having more time and budget bandwidth to roam around and delve deep into the history, culture and tradition of the blessed state, Odisha. The package will cover visit to cities, Bhubaneswar, Konark, Puri and Chilika and explore more of the beauty as well as attractions here. Everything from checking out the ancient temples and seek the blessings of the deities, to glance the UNESCO World Heritage Sites to buy beautiful local artwork and handicrafts to be in the mid of beauty and nature to visiting the pristine beaches, everything is going to be perfect and will make your experience simply memorable.
This tour itinerary and package is one of the best choices to opt to especially for young couples, honeymooners and people who really look forward to spend some wonderful moments with their loved ones. The land of Odisha is blessed with many things, and few of them are indeed beauty, charm and positivity. The package will cover a visit to cities Bhubaneswar, Puri, Konark and Chilika and a large percentage of couples, newlyweds and other prefer opting for this from all corners of the world. Indeed, the long stretch of coastline and sand kissed beaches makes Odisha among one of the must to visit destinations of the country. The monuments and temples let people enjoy and have memorable time spent and moments with each other. The itinerary is well planned and the package will cover visit to Jagannath temple, Puri beach, Chandrabagha beach, Ramchandi beach, Chilika Lake, Satapada, Pipli, Dhauli, Ekamra Haat, etc. and customization could be done as per the convenience and preference, if needed.
The tour itinerary is a perfect treat for all those who simply want to go somewhere in peace and harmony, simply away from day to day life routines amidst beautiful surroundings and nature. The package will cover visit to Bhubaneswar, Puri, Konark, Chilika and Gopalpur. The breathtaking view of the crystal clear water along with the long coastal shoreline and with bliss all over is going to simply revive you fully and take away from all kinds of worry and stress.
• Gopalpur – This famous visited coastal town is located on the Bay of Bengal coast in the Ganjam district in the Southern Odisha and it is indeed a popular sea beach, commercial port and a tourist destination, situated around 15 km away from Berhampur. The Gopalpur beach is a quiet one and is surrounded with lots of coconut grooves, gentle sand dunes and casuarinas. It is a worth visiting place for sure, and is perfect to attend with family and friends. The attractions that are must to check out here include Gopalpur beach, Aryapalli beach, Sonepur beach, Maa Tara Tarini hill temple, Breakfast Island, Bird Island and Panchama.
This tour itinerary and package is among one of the vastly preferred and visited ones opted by families, students, friends and everyone. It covers visit to sites including Bhubaneswar, Puri, Konark, Chilika and Gopalpur. One of the ideal tour itineraries to opt to, it specifically meets everyone's interests and that too in the best possible way out. The highlights of the tour will be covering ancient architecture, vibrant temples and monuments, rich culture, historical heritage, sand kissed and pristine beaches, amazing nature and so. The sightseeing will cover beaches – Gopalpur beach, Puri beach, Ramchandi beach, Chandrabagha beach, temples – Lingaraja temple, Jagannath temple, Sun temple, Rajarani temple, Mukteswar temple, Chilika Lake, Dhauli, Khandagiri and Udayagiri caves, Nandankanan Zoological Park, etc.
Are you a wildlife lover and want to opt for an option that is blessed with wildlife experience as well as get the chance to explore other historic and ancient destinations too? This tour itinerary could be one ideal option to choose for sure. The tour itinerary is devised in a way aiming to refresh you completely and visit the selected and must to visit spots of the state, including Bhubaneswar, Konark, Puri, Chilika, Gopalpur and Bhitarkanika. Exploring the Golden Triangle of the state along with getting a chance to explore the wildlife will be an amazing and remarkable altogether experience for all.
• Bhitarkanika Wildlife Sanctuary – Surrounded by islands, beaches, rivers, canals and brooks, it is a perfect destination for vacationing. The tourists love to come and check out the incredible reptiles, avifauna and mammal population of the wildlife sanctuary and this is why, a large mass come by here on every day basis, irrespective of the season and climate. Aside from the huge variety that is available in both flora and fauna here, the places of interests that are must to visit by here include Garhimata national park and sea beach, Shiva temple, Kanika King palace, Silted lotus pond, shooting tower, meadow tower, and Simlipal national park. The wildlife sanctuary is a home to endangered Indian python, saltwater crocodile, black ibis, king cobra, darters and many other varieties in both flora and fauna.
This adventurous tour package could be a perfect visual treat and an adrenaline rushing option for all seekers who love to explore different parts of the country. Indeed, Odisha is a blessed land with so many things including beaches, temples, wildlife, waterfalls, lakes, monasteries, caves, and a lot more. Get the flexibility to enjoy the time to the fullest and make many memories altogether, and the tour will cover visit to Bhubaneswar, Puri, Konark, Chilika, Bhitarkanika and Gopalpur. Avail for the tour package, and cherish a lifetime experience of being visiting temples – Lord Jagannath temple, Lingaraja temple, Mukteswara temple, Parasurameswara temple, Rajarani temple, beaches – Puri beach, Ramchandi beach, Chandrabagha beach, Gopalpur on sea, lakes – Chilika Lake and wildlife – Bhitarkanika wildlife sanctuary, along with other attractions in one go and sense a deeper meaning of exploration, freedom and achieving harmony.
This tour package and itinerary is simply going to take your breath away and is meant for all those who want to go on an adventure and make beautiful memories. The state Odisha is surrounded with dense forests, beautiful valleys, waterfalls, crystal clear hot water springs, nature and a lot more. It is so beautiful and amazing that a lot of tourists prefer to come by here in large numbers from all around. For 9 nights and 10 days travel, do feel free to go through the following itineraries and choose the desired one as per the convenience, feasibility, choice and that will give you happiness and a sense of contentment.
Option 1: The tour will cover visit to Bhubaneswar, Puri, Konark, Chilika, Gopalpur, Daringbadi and Baliguda. It is indeed going to be a lifetime experience and the travel will be including temples, beaches, lakes, waterfalls, and what not, and it is going to fun and knowledgeable for sure.
• Daringbadi – Famously recognized as the 'Kashmir of Odisha', this hill station is situated in the Kandhmal district in the state Odisha, India. A popular and widely visited tourist destination, it is located at a height of 3000 ft. The temperature even goes below 0 degree Celsius here and the hill station is known for ginger harvesting and the large production of high quality organic turmeric. It is a worth visiting destination indeed and definitely recommended to keep in your must to visit list.
Option 2. The tour will cover visit to Bhubaneswar, Puri, Konark, Chilika, Gopalpur, Bhitarkanika, and Satkosia. If you want something to be an ideal blend of wildlife and checking out endangered and rare breeds of animals, along with knowing about the history and heritage of the place, then this is one of the options that should be chosen for sure. Along with covering temples, beaches, World Heritage Sites, lakes and waterfalls and wildlife of Bhitarkanika sanctuary, you can actually see Satkosia tiger reserve in the tour.
• Satkosia Tiger Reserve – Situated in the Angul district of Odisha, the famous tiger reserve is situated in the Eastern highlands moist deciduous forests eco region. The large variety of flora and fauna that could be explored here covers riverine forest, Sal and mammals including tigers respectively. Highly visited by families and bigger groups, travellers love to go for half day or full day sightseeing here, click awesome shots and make cherishing memories of the time well spent with loved ones.
10 Nights and 11 Days Itinerary:
Do you love nature and always look for the itineraries that can let you get peace and an opportunity to be amidst dense forests, beautiful surroundings, positive environment and have harmony altogether? If your answer is yes, Odisha is indeed that land that is blessed with everything for sure. No matter, whether it is lakes or beaches that gives you that sense of satisfaction and contentment or the wildlife or nature or digging down to the history and culture of the country, feel free to go through the following itineraries and choose the one that is going to best suit your interests and desires.
Option 1: The tour is going to cover a visit to places including Bhubaneswar, Puri, Konark, Chilika, Gopalpur, Bhitarkanika, Satkosia and Similipal. The trip is going to be completely packed with checking out ancient monuments, temples, beaches, lake, varieties in both flora and fauna, wildlife and so much more, depending on your preference. In all, the tour itinerary is devised keeping the attractions, sightseeing, comfort and relaxation of the travellers in mind and it is perfect for those who are simply seeking for adventure, fun and comforting travel and above all, the very best moments to be spent with family, friends and loved ones and have lasting memories.
• Similipal National Park – Situated in the Mayurbhanj district of Odisha, the place name is been after the red silk trees that have adorned the beautiful forested land area. The charming waterfalls including Barehipani and Joranda enhance the scenic beauty and charm of the place. Spread in a large area of 2750 square km and at an elevation of 553 m above sea level, the national park boasts high of its elephant and tiger population and a huge variety of avifauna. The animals that are must to check out here are Bengal tigers, elephants, Sambars, leopard, spotted deer, sloth bear, langur, flying squirrel, mongoose, four horned antelope, Malabar giant squirrel, vine snake, python, cat snake, mugger crocodile, turtles, mynah, red jungle fowl, peafowl, grey hornbill, alexandrine parakeet, Indian trogon, etc.
Option 2: The tour will cover visit to places including Bhubaneswar, Puri, Konark, Chilika, Gopalpur and Tribal. It is one of the ideal choices to opt to simply move closer to nature as well as get in touch with different tribal communities and locals and know more about them. Along with getting the chance to enjoy the warmth and hospitality of the tribal people and communicating with them, the tour is going to be full with experiencing different things and checking out ancient monuments, temples, pristine beaches, Chilika Lake, rare breeds of dolphins, animals and plants, and a lot more.
• Tribal Tour – The tribal tour will cover visiting Bondo tribe, Kondh tribe, Barogadaba tribe, Dongariya Kondh tribal village, Desia Kondh, Paraja tribal village, etc. It will not only gives travellers a chance to do interact with the tribal people here, but also know about their day to day routine, lifestyle, festivities, customs, attire, accessories, etc. Also, it is none but a blessing to do know about how simple and down to earth living people could be so content and full with bliss. So, if you want to experience the same, it is highly advised to opt for this tour package.
Above stated are the options that can be opted when it comes to visiting Odisha and choosing the desired tour package for the same. Though, the favourable and right time to do visit Odisha is in between October to March as at this time, the weather is pleasant to travel around and sightseeing and enjoy outdoor activities and the sky remains clear but the travellers come by all throughout the year and that too from all corners of the world to enjoy, grab a lifetime experience and make memories. Best Choice Holiday is a leading travel agent that provides tour packages to Odisha within budgeted prices, along with car rentals, making arrangements for accommodation, travelling there, to everything. Feel free to have a discussion with them and choose the desired tour itinerary and package that suits your interests and preferences to the most. The fun, lasting memories and cherishing experience is something that is guaranteed.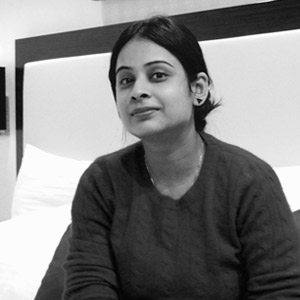 With 10+ years of experience as a "Content Professional", I worked on different verticals till date. It helped me evolve as a person, both personally and professionally. I love to read, write and dig in to core to make a piece informative and interesting to read.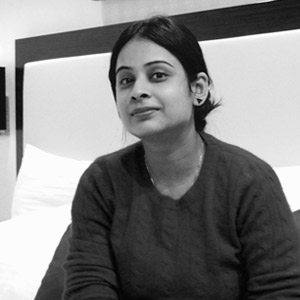 Latest posts by Swati Bansal (see all)