Rajarani Music Festival 2020 in Bhubaneswar, Odisha
Date: 18th to 20th January, 2020
Venue: Rajarani Temple Complex, Bhubaneswar
Time: 18:00 to 20:30
The 'City of Temples', Bhubaneswar has a history of more than 2000 years and is a worth exploring destination indeed. Rajarani Music Festival is one of the events, which is going to be a lifetime experience for sure. The people of the state Odisha have always explicit their interest for innovation in any form. This amazing music festival held at the Rajarani temple complex is one of the events meant to cherish the origin and richness of the great Indian classical music. The evening concerts by the experts of Indian classical music simply fill the air with endearing bells. When the artisans play on their musical instruments, listeners get enthralled by the soul soothing and enriching music.
The highlights of the Rajarani Music festival covers the chance to see and hear the classical music legends, vocalists and instrumentalists who come at the same platform to perform and let others have the best of time. Also, music and dance enthusiasts who come by from different corners of the world to know the history to enjoy the music festival even can attend Mukteswar dance festival which is celebrated two days before this amazing event. Rajarani temple is an 11th century Hindu temple and is locally famous and regarded as the 'Love Temple' reckoned for its erotic sculptures and other images. Every year in January, the music festival is held here at the temple and it just comes to life with music recitals and dance performances attended by music and art lovers, musicians, tourists and research scholars from all around. The entrance of the temple, trees around are decorated with lamps, lanterns and lights making the music event as an eye treat and worth seeing at least once in a lifetime.
The famous Rajarani Music Festival is arranged by the Odisha Tourism Department in cooperation with Odisha Sangeet Natak Academy and Odisha Tourist Development Corporation. The start of the festival is usually by a traditional performance, and people who have interest in the music and dance can find it as one of the soothing experiences to cherish to. Do feel free to get in contact with the preeminent travel agent, Best Choice Holiday to make the relevant arrangements related to your visit to the city and attend the event.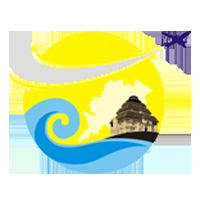 Tour operator in Odisha provides 100% customized tour package including Stay, Meal, Sightseeing & Transfer.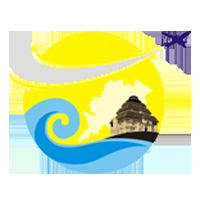 Latest posts by Best Choice Holiday (see all)