'Best Choice Holiday' Tour Organizer – Avail Best Odisha's Student Study Tour
Travelling is indeed one of the best ways to learn and to explore. In India, there is actually so much to discover, grab an insight about, and learn about our history, traditions, religions, different cultures and about heritage and ancestry. Odisha is one of those states, rich and imbibed with a long line of history, also been referred to as city of temples, and must to mention about Buddhist heritage, wildlife sanctuaries, cultural ancestry, flora and fauna varieties, and lots more. Students definitely have so much to learn about in Odisha, know and get a peek about how things were in the ancient time and how they are now, and the best way is certainly to pay a visit there and then get all the answers of the things that might be going around in their head. Are you a student? Do you wish to go on Odisha Student Study Tour and explore more there by yourself? Looking for one of the best tour organizers who can handle everything smoothly, covering the maximum as could be and within affordable pricing? If yes, your search ends here as 'Best Choice Holiday' is an authentic and best tour organizer who not only is reckoned for its Odisha's Student study tour package but also for providing well devised itinerary, comfort and facilities along with assuring no hassle or inconvenience to be caused by the students.
To enrol for Odisha's student study tour, the itinerary as devised by the Best Choice Holiday tour organizer will be of 4 nights and 5 days. The trip will start from Puri and is supposed to finish at Bhubaneswar. In a precise way, the itinerary includes the following mentioned things.
• Upon the student's arrival, he or she will be transferred to the hotel in Puri by the group executive and will be taken to visit Lord Jagannath Temple, Raghurajpur Craft Village, Maushimaa temple, Sunargaurang temple, and other sightseeing spots.
• The students will get the chance to visit Puri beach, Konark's World Heritage Site, Archaeological museum, Ramchandi beach, Chandrabhaga beach, and know about the history associated with them.
• An excursion will be arranged to visit Chilika Lake – the largest brackish saltwater lake in Asia, check out Rajhans Island, sea mouthing view and rare Irrawaddy dolphins, etc.
• An excursion will be arranged to explore and have a look at Dhauli – Buddhist heritage, Pipli Applique market, and traditional Ekamra Haat market, famous temples including Lingaraja, Mukteshwar, and Rajarani.
• The itinerary will cover visit to Udayagiri and Khandagiri Jain monuments, Nandan Kanan Zoological Park, etc.
• The tour package cost will cover basic amenities and offerings including AC accommodation, breakfast, tea/coffee, welcome drink, transportation, toll tax, parking, driver allowance, state government tax, pick up and drop, hotel taxes.
In a shell, enrolling for such Odisha student study tour package could really be informative and knowledgeable to the fullest in terms of discovering, exploration, history, heritage, culture, tradition and more. And Best Choice Holiday is the best tour organizer offering tour packages to not only students but also to other tourists who want to get a glimpse of the state and know more about it considering different aspects like wildlife, temples, Buddhist sites, sea beaches, music and dance festivals, and more. To know more, feel free to connect anytime and do enrol at its earliest to avail the best discounts and deals. The tour agent looks forward to hear from students and other travellers soon!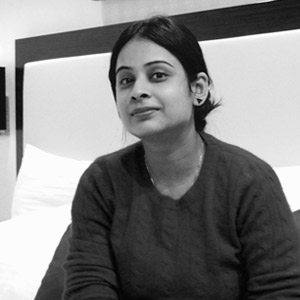 Latest posts by Swati Bansal
(see all)