The Famous "Hidden God" Gupteswar Cave in Koraput, Odisha
Are you one of the disciples of Lord Shiva? If yes, did you get the chance to seek the blessing of Lord Shiva at Gupteswar Cave? If no, do make sure to visit the city shrine Gupteswar Cave held in Jeypore, Koraput district in Odisha. Reckoned as a pilgrimage destination, it is dedicated to Lord Shiva and located at about 55 km distance away from Koraput district in Odisha, India. Gupteswar cave is a limestone cave and the prime attraction is the big sized Shiva Linga that is still known to be increasing in size. Devotees and pilgrims from each corner of the world come here to seek blessing of the deity especially during Sravana time. At that time, the famous yearly Bol Bam yatra is held there and all devotees walk till the cave in this yatra, take bath in the Maha Kund, and later chant near by the Lord Shiva Linga.
The shrine is famously known as Gupteswar, which depicts for 'Hidden God'. The place is surrounded by rich dense forest of Sal trees, and Kolab River is flowing nearby where a 2 m high Linga stands inside the cave. The entrance of the cave has 2 m height and is 3 m wide. There are other caves too nearby and inside the second cave; there is a huge stalactite, where people worship as the bosom of the divine cow or God Kamadhenu. It is been said that devotees wait under the second cave with their hands wide open to collect the drops of water that fall only after a long interval of time as the offering. The place is also recognized to be as 'Gupta Kedar' as this holy spot is linked with the epic Ramayana. The hill nearby the cave is been popularly acknowledged as 'Ramagiri'. As per mythology, Lord Shiva Lingam was first discovered by Lord Rama during his 14 hears Vanvas time while roaming in Dandakaranya forest with wife Sita and brother Laxman, and eventually the sacred place was start getting worshipped and well known as Gupteswar. Even, the famous poet Kalidas depicted the scenic and amazing beauty of Ramgiri forest and hills and referred cave temple in his Meghadutam. With time, the temple was deserted and in late 19th century, a hunter roaming in the Ramgiri hills found the Shiva Lingam. Since then, it is worshipped by the tribal people of Koraput area. At the time of Shiv Ratri, more than 200,000 devotees and pilgrims pay visit to Gupteswar Cave and temple, coming from around Odisha, Chhattisgarh, Andhra Pradesh and others. Even, people who are suffering from incurable disorders and diseases come here to get blessing of the God and stay here for months with sheer hope to get recovered.
Attractions:
The travel from Koraput district till Gupteswar Cave is interesting and enjoyable. On both side of the road, one can see tall trees, forest area full with scenic beauty and charm. Even, a lot of monkeys could be seen while on the way. Travelling in winters could be an added advantage for sure. Both, sunrise and sunset in Ramagiri Hills could be worth seeing. It is indeed a photographer's paradise capturing some of the breathtaking clicks. At the entrance of Ramagiri Hills or Gupteswar Cave, at about 4 km distance there is a main cave where local tribe goddess Dalkhai idol is here. Before entering into Ramagiri Hills, it is believed to be a custom that one has to proffer branches of trees to the Goddess and without doing that, people cannot get the entrance.
The major attraction of the place is the sacred shrine cave and Lord Shiva Lingam, and people need to climb many steps to reach at the entrance of the cave. The cave entrance is a bit narrow so be careful while entering and in spite of all lighting facilities, there is darkness inside the cave. There are other caves too and sculptures and Stalactites could be found there, which are worshipped with different names. There is a famous saying that there is a tunnel inside the cave and even if one moves deep inside it, it is very dark and with the help of flash light or torch too, nothing could be seen. The other attraction of the place is River Saberi flowing nearby the temple. The water remains always very cold and many tourists prefer to take a bath there. Few temples are also built on the sands of the river and seeing the heavy and fast flow of the river, a confirmed space is been created by using chains and iron pillars for the people to dip in with safety. The natural beauty, calm surroundings and heavenly presence of Lord Shiva Lingam adds magic of the place and it attracts tourists from all around in large numbers. The winter season is undoubtedly one of the best times to pay a visit there. At the time of Shiv Ratri, pilgrims in lakhs and thousands come by over here and there are guest houses nearby for the comfort stay of travellers.
How to Reach:
Gupteswar Cave could be reached by both bus and train. Koraput railway station is the nearest junction and lies at about 70 km distance from the cave. National Highway is there that is connecting both Jeypore and Koraput in Odisha so reaching at Gupteswar Cave via bus is not at all difficult. There are private taxis, cabs and bus service available running at frequent intervals so make use of them and enjoy the travel. Feel free to contact Best Choice Holiday tour organizer to arrange your stay in Odisha and not miss out worth seeing spots like Gupteswar Cave whenever you are visiting. Happy travel!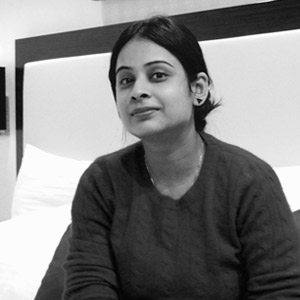 Latest posts by Swati Bansal
(see all)