Save Money by Opting for Customized Odisha Tour Packages
Are you looking for a perfect gateway in India to be away from your busy schedule for few days? Do you want to visit somewhere where you can spend quality time with your loved ones, family and friends? Seeking for a trustworthy travel agent who can suggest a place to go, and customize the itinerary as well, in accord to your expectations and desires? Well, if yes, read on the following as might be you will get all your answers. Odisha is a land known for its ancient temples, tribal life, amazing wildlife, sand kissed beaches, and above all rich history and culture.
Opting for custom made Odisha tour packages could be the best way to achieve all this as in one land, there is much more to see and check out than one can ever imagine. A perfect destination to visit beaches, waterfalls, temples, wildlife, and more at the same time without even need to go somewhere else, it is worth every penny and moment you are planning to spend there. There are tour agents who can help you in arranging your travel itinerary to Odisha in the way you like it to be. To visit Odisha, certainly you need reasons to be here and following are enlisted few of them.
• The Wildlife diversity – If you are a nature lover and simply adore wildlife, the national parks and wildlife sanctuaries of Odisha could be perfect to visit to. Nandankanan National Zoological Park, Bhitarkanika National park, Similipal National park, Satkosia Wildlife, Angul, Chilika Lake could be few sites to visit and glance at the large variety of different species in birds and animals, along with fauna and flora that is hard to see anywhere else. Feel free to cover the wildlife diversity in your Odisha tour package and make the most out of it.
• The Lovely Sand Dune Beaches – If you love water, sand, sunset, sunrise and a peaceful environment, adding to your wonder, Odisha is known to have some of the loveliest beaches in India. Few of them include Puri beach, Gopalpur beach, Chilika Lake, Chandipur beach, Ramchandi beach and Astaranga beach.
• The ancient religious Temples – Bhubaneswar, the capital city of Odisha is reckoned as the "City of temples" and a blessed pilgrimage site visited by followers and devotees from all around. If you are one of them or simply wish to seek the blessings of the deities, do feel free to include visiting to Jagannath temple, Konark Sun temple, Rajarani temple, Lingaraja temple, Mukteswara temple, Brahmeswara temple and so.
Aside from them, the land of Odisha has much more to offer. Travellers can go for the city tour, handicraft villages, see the dolphins at Satapada at Chilika Lake, meet with the tribal people, know more of their culture, tradition and how they have been living in, and likewise. Odisha tour packages are indeed one of the best means to include everything in your itinerary, all at one time and do make sure to always get it from a reliable and well known travel agent like 'Best Choice Holiday'. When it comes to Odisha tour packages, there could be different options that travel agents offer like 2 Nights/3 Days, 4 Nights/5 Days, 6 Nights/7 Days or so. Feel free to discuss your customized travel plan with the tour organizer, covering different aspects like the places you want to go, stay, sightseeing, car rentals, days and nights you wish to be there, and accordingly they will make the itinerary considering the preferences and priorities. It will indeed save your valuable time and precious money for sure. Be prepared for the adventure to Odisha, have a look at almost everything in one time from temples to beaches to hills to wildlife to waterfalls to handicrafts and artwork, and get back with some of the most memorable moments of your lifetime.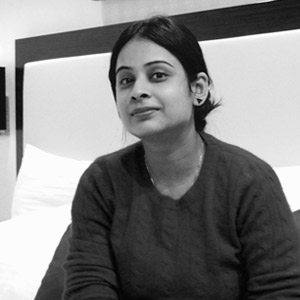 Latest posts by Swati Bansal
(see all)