A Perfect Weekend Getaway to Satkosia Tiger Reserve in Angul, Odisha
The famous Satkosia Tiger Reserve is located in the Angul district in Odisha, India. It is spread in a large area of about 988.30 km square area and Mahanadi river, which is also known as the biggest river of Odisha passes along by the 22 km long stretch in the Eastern Ghats Mountains. This tiger reserve is known to be situated in the Eastern Highlands moist and transient forest eco region. Being an extremely well recognized tourist spot in Odisha, more than thousands of tourists visit by the tiger reserve all throughout the year. Referred to as a reserve park for tigers, it is built as wildlife sanctuary in 1976. The tiger reserve is widespread in 4 districts covering Angul, Cuttack, Boudh and Nayagarh. The North side of the reserve covers the total area of about 530 square kilometres of Angul and Cuttack and rest of about 265 square kilometre area is covering Boudh and Nayagarh. Satkosia term means seven miles and it is made by merging two wildlife sanctuaries amongst which one is Satkosia Gorge Sanctuary and the other is Baisipalli Sanctuary. Basically, it is the merging point of two of the most Indian bio geographic regions that is Eastern Ghats and Deccan Peninsula. Later in year 2007, it is been announced as Satkosia Tiger Reserve.
The Famous Leopards of Satkosia
The spot Satkosia is known to be a tiger reserve of Leopard. Providing healthy climate and surroundings to preserve tigers, the reserve has many other species of animals that visitors can have a look at including Sambar, Elephant, Gau, Mouse, Spotted Deer, Deer, Crocodile, Nilgai, Snakes, Turtle, and so many other species of birds. With the help, support and management of Odisha Government, all these animals are living in the reserve area freely and that makes it look appealing and extremely beautiful. Reckoned to be a good and huge sized sanctuary in Odisha, the natural beauty and charm of the place is indescribable. Adding to this, it is also a home of Mugger Crocodile and Gharials. Even, a crocodile research centre is also present here that is inaugurated in 1974 by the Odisha Government.
Boating services are also available in Satkosia wildlife sanctuary so that tourists can visit all around the forest area via boat and check out the animals. It is simply a paradise for all adventure seekers with immense beauty and charm. Also, it is recognized to be among the best ecosystems in the country, highlighting a diverse range of both flora and fauna. The prime attractions of the tiger reserve are undoubtedly tigers, leopards, sighting of wild animals as well as birds, deep blue water of Mahanadi River, Crocodiles – Gharials and Muggers, reptiles, amphibians, rare aquatic birds and so. Want to plan a trip to Satkosia Tiger Reserve? For any enquiry or booking or devising a customized itinerary as per the desires and expectations, do get in touch with Best Choice Holiday travel agent and be ready to turn your trip into memories.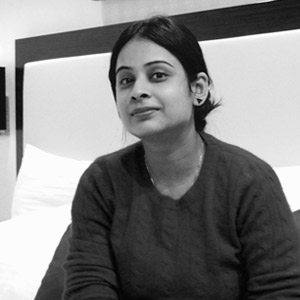 Latest posts by Swati Bansal
(see all)