The Famous And Highly Opted Bhubaneswar Konark Puri Tour Packages
The holy and magical land of Odisha has something for every tourist that could keep them simply in awe and wonder. If you are planning to spend some lovely time with close ones or family, or simply looking for a perfect gateway destination to be away from your day to day routine and get some peace, Odisha could be one of the ideal destinations to be. And do make sure before visiting to opt for a tour package from a reliable tour organizer that could live up to your expectations and make your stay memorable, comfortable and adventurous at the same time.
Amongst all tour packages to Odisha, one of the famous and widely opted ones is Bhubaneswar Konark Puri tour packages. Certainly, counted among the best plan to enjoy the beauty, heritage and charisma of Odisha, all at one time and in one tour package, during the tour, one can experience art, culture, heritage, charm of the land. It will cover visit to Bhubaneswar, Konark and Puri and as per your preferences; the travel agent can even customize the itinerary too.
Bhubaneswar:
The tour will likely begin with visit to Bhubaneswar, the capital of Odisha and famously known worldwide as the 'City of Temples'. There are so many ancient temples that are known to be developed during 11th century and the artwork, sculptures and paintings done on the walls of temples, both externally and internally couldn't be described in words. The famous attractions of the city and the tour will cover visit to Lingaraja temple, Rajarani temple, Mukteswar temple, Brahmeswar temple, Ananta Vasudeva temples, Parsurameswar temple, Dhauli Hill, Nandankanan Biological Park, Udayagiri and Khandagiri caves, and Ekamra Kanan. The tour to Bhubaneswar will be full with devotion, fun and entertainment.
Konark:
Afterwards, the next focus of the tour will be on Konark. Just for the knowledge, Konark is world famous for its great ancient Konark Sun Temple. The temple is crafted with stone and in a chariot like shape. It is even been counted among the Seven Wonders of the World. Aside from this, it is reckoned for its lovely sand kissed Chandrabagha beach. A lot of honeymooners and couples come at this beach to enjoy the natural beauty, spend some quiet and lovely time with their special ones, watch sunrise and sunset together. The trip to Konark will be full with love, revival and contentment.
Puri:
The last visit of Bhubaneswar Konark Puri tour packages will be in Puri, which is indeed another beautiful and splendid city to spend time into. Puri is been recognized as one of the four Char Dhams, as per Hindu mythology, and it is a pilgrimage place, visited by thousands of followers every year. Lord Jagannath temple is the main attraction to visit here in Puri. People come with full devotion here in Puri, and many only dream to visit here at least for once in their lifetime just to seek the blessings of the deity Lord Jagannath. Other prime attractions that will bewitch the travellers with the beauty and divinity here is Puri Beach and Gundicha temple.
A visit to these three places in Odisha is indeed one of the best explorations that travellers can do. In between Puri and Bhubaneswar, tourists can even think of visiting the villages of artisans that is Pipli and Raghurajpur, and could buy artwork, appliqué, shell products, handloom sarees and other handicrafts as the memorandum for their family and friends. Are you looking for a known tour organizer who can make arrangements for you and your friends in the way you like and prefer? Best Choice Holiday is one of them, simply get in touch with them, let them know about your preferences, and they will assuredly come up with the best itinerary within your budget. Have a memorable journey! Bon Voyage!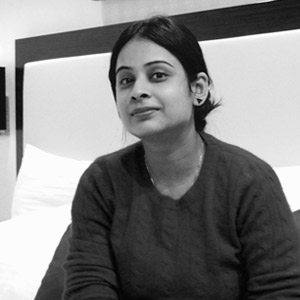 Latest posts by Swati Bansal
(see all)