Best Must-to-Eat Cuisines of Odisha
India has been always known for its rich culinary heritage, its aesthetic taste and presentation of a large variety of different meals that it proffers. The diversity in food in India gives rise to not only tradition that is supposed to follow but also to newer treats as well that have always been refreshing and tempting to everyone's taste buds. Odisha is one of those places, recognized for its traditionally made scrumptious and delectable cuisines from centuries. The coastal land boasts of a huge variety of menu covering rice, lentils, sea food, desserts and so. Lord Jagannath temple is internationally reckoned to be among the largest kitchen worldwide. The Prasadam in the temple is been cooked on Chulas and is known to serve to more than 10,000 worshippers on daily basis. Rice is the staple food item of the state and Odia cuisine is known to be prepared using less oil and spices, but the taste is simply great, different and amazing. Based on the popularity and favouritism among locals, the most preferred Odia cuisines include the following.
• Khechadi – It is served as Prasada to Lord Jagannath in the temple in Puri in Odisha. A well known dish, it is prepared by cooking both rice and lentils together in pure ghee giving it a rich and tasty flavour. Both, rice and lentils are soaked first, then steamed together and further garnished with desired spices which are fried in ghee. It is indeed, simple and very filling and could savour up the taste buds of the people to the core.
• Chungdi Malai – Due to the huge coastal line and proximity, sea food is extremely popular and like an important part of Odia people's diet. Amongst availability of many sea food varieties in Odisha, it is a very tasty and lip smacking non vegetarian dish, simply loved by all. It is a creamy prawn curry that gets its unique taste and richness from coconut milk. The taste is enhanced by simply garnishing the curry with mild spices. Served up usually with freshly cooked Basmati rice; it is indeed a treat for all non vegetarian food lovers.
• Dalma – It is a famous vegetarian recipe and a treat for all in which different vegetables and lentils are boiled together, and the taste is enhanced by garnishing the dish with aromatic spices. The most commonly used lentil is Toor/Arhar dal and vegetables used include green papaya, pumpkin, drum sticks, gourd, banana stem, and unripe banana. The flavour of the dish is spiced up with panch phutana that is a mix of cumin, mustard, aniseed, kalonji, turmeric and fenugreek. Also, it also came upfront as a signature dish when the former President of India, respected Dr. APJ Abdul Kalam chose this to be introduced in the President's house menu.
• Pithas – It makes an inevitable part of the traditional food menu been served in Odisha. No event or occasion could go complete without serving this sweet. Basically more sort of a country cake, the variants available in the sweet is Enduri Pitha, Chhena Poda Pitha, and Chittau Pitha. Enduri Pitha is made up with black gram dal and soaked rice batter filed with sugar, coconut and cheese stuffing and further steamed with a turmeric leaf. Chhena Poda Pitha is made up with homemade cottage cheese with stuffing including dry fruits such as raisins and cashew nuts. The burnt cheese taste like in this pitha makes its one of a kind and highly preferable in desserts. Chittau Pitha is prepared with steamed rice and coconut with a cardamom flavour in it.
• Malpua – Odia people are well known for their sweet cravings. The fondness and preference towards sweet could be seen in a typical Odia thali, where at least 2 sweets would be there along with main course. This delicious and heavenly dish is even served to Lord Jagannath in the morning food time that is also known as Sakala Dhupa. A typical Malpua in Odisha is prepared with a batter comprising crushed ripe bananas, coconut, and flour, seasoned with cardamoms and mixed with milk or water. These are deep fried and served hot.
The land of Odisha is known for its delicious cuisines with a regional taste and flavour in them. If you want to experiment your taste buds up a bit, and wish to try some traditional and contemporary dishes that are not only tempting but also healthy for you, do make sure to try these listed here. Even, cooking experts can try these dishes at their home in their own unique way. Planning to go to Odisha and try out these delicious dishes? Give a chance to Best Choice Holiday travel agent to devise your itinerary and make all your wishes come true.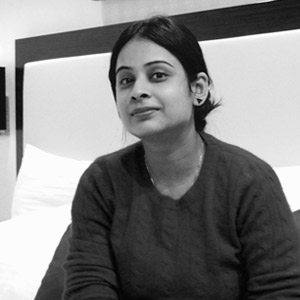 Latest posts by Swati Bansal
(see all)