Puri Tour Package to Have A Pleasing Time in The Land of Odisha
Each year, thousands of devotees and followers from all corners of the globe visit the holy land of Odisha, Puri to get the blessings of the deity and feel the divinity of the holy land. A large mass visiting Odisha from all over makes sure to pay a visit to Puri also as it holds much importance especially in Hindu and Jain religions. As per Hindu mythology, there are in total four Char Dhams in India and Puri is one of them where it is believed that the almighty used to dine here and this is the reason that special prasadam is been made for the deity and given to all people who used to come there. And this is the prime reason that there is such a high demand for Puri tour package always all throughout the year.
Famous Places to Visit While in Puri, Odisha:
The land of Puri, Odisha is counted among one of the most famous pilgrimage destinations in the country. The heavenly abode blessed with the blessings and charisma of Lord Jagannath, Hindus and Jains in millions either come and visit here or dream about visiting here once in their lifetime. Aside from the angelic temple, there are many other places to explore and have a look at in Puri.
• Lord Jagannath temple
• Puri Beach
• Raghunathpur village
• Swargadwar
• The Pancha Tirtha
• Gundicha temple
• District Museum
• Chilika Lake
• Kalijai temple
Aside from them, festivals are held in Puri every year that is reckoned at a large scale as these are celebrated with full enthusiasm and spirituality. Do make sure to opt for the Puri tour package that could cover them like Rath Yatra festival at Puri, Chandan Yatra, Chhera Pahara, Samudra Aarti, Snana Yatra, etc. Here, travellers can get the sense of knowing about the customs and rituals of festivals held in Puri.
Though, tourists can visit Puri throughout the year but the best time to visit and get the blessings is in between months of October to April. The Rath Yatra festival is held in the months of June and July every year. It is located at an approximate distance of 60 kms from Bhubaneswar, Odisha. Puri tourism has been playing an important role in developing tourism in Odisha and even everything in the state from infrastructure to cleanliness and others is been taking care of, improvising day by day with the provision of providing new facilities and services by the government. The markets and the city is been renovated and became more advance in order to attract attention of tourists in large numbers and from all over.
The tour and travel service providers have been offering different attractive Puri tour packages, so that travellers can get a glimpse of Puri and the entire state Odisha in a way that they can remember, increase the number of visits of people, make arrangements in a way that could meet their expectations to the core. Even, travellers prefer to opt for customized Puri tour package that could include the itinerary as they wish to. The locals of the place are extremely humble and friendly and in all provide a very soothing environment to roam around for others. They make excellent artwork and handicraft, so do not forget to get the best buys from there including Appliques, Shell Products and Handloom Sarees. Best Choice Holiday is a well reputed travel agent offering Puri tour packages, Odisha tour packages and other customized services to customers worldwide within their budget and time constraint. So, make plans to visit the holy land, take some time off from your busy and mundane routine, get the angelic blessings of the deity Lord Jagannath and simply get back with the best of moments enjoyed with your close ones.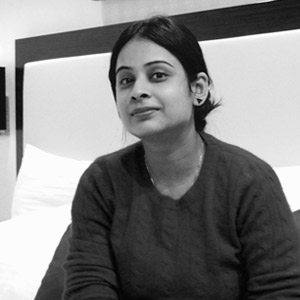 Latest posts by Swati Bansal
(see all)