Worth Visiting Buddhist Pilgrimage Destination – Dhauli Giri Hills, Bhubaneswar
Have you been to Dhauli Giri Hills yet? Also reckoned as Shanti Stupa, it is indeed among worth to visit spots in Bhubaneswar. Lying at an approximate distance of 8 km from Bhubaneswar, India, the place is marked with the calmness and peacefulness of Daya River. The well known rock edicts of Ashoka are worth to have a look at for. It is believed that Dhauli Giri Hills adopted the path of Dharma and the place will let enter only and only happiness and harmony in people's lives and the ones who visit there. Famously known all around as an important Buddhist pilgrimage destination, the hills are surrounded by paddy fields. The area was presumed to be the spot where the well acknowledged Kalinga war was fought and that brought the life turning change in Ashoka. It has been depicted that during the wartime, Daya River was turned into red due to the bloodshed and that led Ashoka felt the terrible guilt. Later, he not only became compassionate and kind but also ruled the cause of Buddhism.
To embark the place, a Shanti Stupa was developed by the Kalinga Nippon Buddha Sangh and Japan Buddha Sangh in 1972. At this place, people can find Lord Buddha edicts and the overall structure and layout of the Shanti Stupa is dome shaped. Tourists can even have a look at the Bodhi tree and Buddha footprints over the stone panels there. At the vicinity, there is a monastery as well, widely known to be as Saddharma Vihar monastery, widely preferred to be visited by the Buddhist devotees and others at a large scale. People can also spot a number of chaityas, stupas and pillars here. There is in fact a large array of edicts indicating King Ashoka's intent spreading harmony, happiness, peace and contentment all around. His ultimate aim in life later becomes to serve and adopt mankind, as he took Buddhist teachings and principles deep into his heart. There is a rock cut elephant there that was known to be the earliest Buddhist sculpture in Odisha. The other attractions of the spot are Dhavaleshwar temple that has been renovated in 1972. Dedicated to Lord Shiva, it is also recognized to be a place of mass gathering, especially at the time of Shiv Ratri.
Time to Visit:
Dhauli Giri Hills is open and could be visited all days in between 6 AM to 6 PM. Even, light and sound show held here and the timings of them are in between 6 PM to 6:45 PM, except on Mondays. There is no entrance fees needed to visit the same. For light and sound show, Rs. 10 will be charged with students and Rs. 25 with others.
In all, Dhauli Giri Hills in Bhubaneswar takes people and tourists from all around to check out the Vishwa Shanti Stupa. With both spiritual and religious beliefs, Buddhism has spread into different corners of the world. The dome shaped like structure of Shanti Stupa has five umbrellas and each one of them depict the five essential parts of Buddhism. Do make sure to visit the spot Dhauli Giri hills once in a lifetime with an open mind, and see the positivity and peace that it would lend in your life. The hills are surrounded overall with amazing serenity, landscapes, and a charm that will soothe down mind, body and soul in a remarkable way. Let Best Choice Holiday travel agent devise your trip to Dhauli Giri Hills this time and from onwards, you will not go to anyone else for the itinerary and your travel.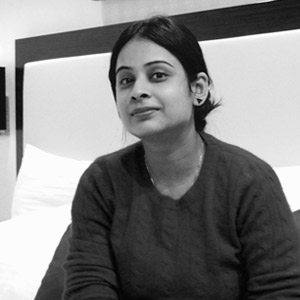 Latest posts by Swati Bansal
(see all)