Forget Kerala – Now Enjoy Beholding Houseboat Facility at 3 Prime Destinations in Odisha
Have you stayed in a houseboat yet with your family and loved ones? Are you looking for beautiful and catching houseboat facility services where you can spend some quality time with your relatives, family and friends? There is no denial that when the word houseboat comes, travellers virtually reach to Kerala on the very same time. Well, there is good news for all tourists now who love to travel all around and explore new things across the country. The government of Odisha has introduced private houseboat facilities at 3 prime destinations in the state meant to increase the number of tourists coming as well as make their experience altogether fulfilling and satisfying.
To enjoy the private houseboat facilities and services, now travellers and vagabonds need not to go Kerala or anywhere else across the country, as Odisha is ready to pamper its travellers experience with providing the same at the three major most sought after tourist destinations including the following.
• Chilika Lake – It is Asia's largest brackish water lagoon and known to have the best eco system supporting a large breed of migratory birds coming from all over. This spot is counted among the prime attractions of Odisha.
• Hirakud – A small township located in Sambalpur in Odisha, it was a village and came into limelight when Asia's one of the longest and largest man made artificial lake and dam is constructed over here that is Hirakud dam. A lot of tourists come here to visit the spot all round the year.
• Bhitarkanika – Recognized as the soul of Odisha, the spot is surrounded with natural beauty, migrating birds, lush green mangroves, tranquillity with echoing of chirping of birds and lots more. It is must to visit this spot for sure.
The emphasis will be always given to use of eco friendly and clean mechanism ensuring the eco system will remain intact, and water body's ecology safe and completely friendly. Earlier, the house boat facility was been introduced by the Odisha Tourism Development Corporation at Chilika Lake which is also reckoned as the Asia's largest brackish salt water lagoon. One houseboat has the facility and service that can accommodate about two families in general and it was even introduced at Barkul. These attractions are undoubtedly highly preferred by visitors to stay especially in Kerala, Goa, Jammu and Kashmir and now in Odisha, it has been started.
Even the tourism department has identified about 357 spots in the state where such activities could be started but as of now, the focus is on the eight particular tourist circuits in Odisha involving Buddhist Circuit, Golden Triangle, and eco friendly tourism spots such as Hirakud, Bhitarkanika and Debrigarh along with few beach resorts. The plan is to begin with Bhitarkanika and Konark and the land is already acquired for the same. Are you one of them who wish to enjoy by simply living and relaxing at a houseboat in Odisha? If yes, get in touch with a reliable tour organizer – Best Choice Holiday, who can make all the arrangements related to your visit in the state to stay in a houseboat and everything in the way you want it to be. Feel free to discuss anything with them freely including if you want any change in the itinerary or something personal while your visit and stay in Odisha. What are you planning to? Be ready to enjoy your time in a houseboat in Odisha, enjoy the nature and awesome weather of the place and make it memorable with your special one.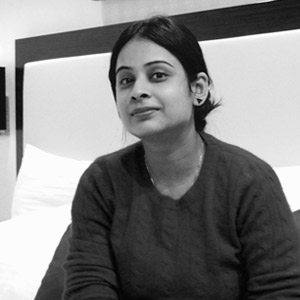 Latest posts by Swati Bansal
(see all)