Looking for Affordable Odisha Tour Packages from Bangalore?
Are you looking for the best travel agent that can help you with offering affordable and customized Odisha tour packages from Bangalore? Do you live in Bangalore or nearby and want to travel Odisha – The Holy Land imbibed with so much beauty and magic spread all over? Want to get an insight of Odisha tour packages that could be availed to explore the destination to the full and in an enjoyable way? The state Odisha is famous for its amazing environs, fascinating beaches, ancient and myriad temples, Buddhist monasteries and caves, lakes, waterfalls, wildlife and natural charm that simply dot the area. Tourists can easily avail tour packages to Odisha and travel from Bangalore or any city. Do shop at the local markets here; make sure to cover all the attractions like Konark Sun Temple, Lord Jagannath Temple, Puri beach, Chilika Lake, Ekamra Haat, Raghurajpur and Pipli village, Nandankanan zoo, Khandagiri and Udayagiri caves and a lot more to note down here.
Famous for its astounding cultural heritage and mythical stories, the state of Odisha is counted among one of the offbeat travel places in India. Want to explore the place with your family and loved ones? Do take Odisha tour packages from one of the reliable and well known tour organizer that is Best Choice Holiday, be ready to enjoy the beautiful state including airport/railway station transfers, ticket booking of airlines/trains, sightseeing tours, traditional meals, hotel stays and everything. Feel free to contact with Best Choice Holiday and do share your concerns with them freely. Let them know your priorities and devise the itinerary exclusively for you. The following tour packages are highly popular when it comes to visiting Odisha.
• Bhubaneswar sightseeing package – It includes the city tour, visit temples, local markets and nearby attractions meant to make your experience enriching and cherishing. Get Itinerary Details…
• Puri tour package – It includes sightseeing of the sacred city Puri, get blessings of the deity at Lord Jagannath temple, and take a stroll at Puri beach and more meant to make your experience memorable. Get Itinerary Details…
• Temples/Pilgrimage tour package – It includes visiting all the ancient temples that are famous and get the blessings of deities. Few of them are Konark Sun Temple, Rajarani Temple, Lingaraja temple, Mukteswar Temple, Lord Jagannath Temple and so. Get Itinerary Details…
• Beaches/Lakes tour package – The land of Odisha has a long stretch of coastline and this is the major reason that so many beautiful and lovely beaches and lakes are available. It includes visit to them and few famous ones are Chilika Lake, Dumduma waterfall, Gopalpur beach, Chandrabagha beach, etc. At Chilika Lake, people can enjoy the frolics and antics of freshwater dolphins, which are rare to see anywhere else. Get Itinerary Details…
• Wilidlife tour package – The state of Odisha is known to have unspoilt wilderness and supposed to be breeding a large number of rare species of birds and animals that are exceptional and difficult to see somewhere else. The visit will cover sightseeing to Nandankanan zoo, Bhitarkanika wildlife, etc. Get Itinerary Details…
• Tribal tour package – There are over 60 tribal communities living in Odisha and each one of them is different in their day to day living routine, following of traditions and customs. It will cover a trip to few of the most reckoned tribal communities and get a chance to interact with the locals, know more of them and likewise. Get Itinerary Details…
What are you thinking now? Simply plan a trip to Odisha from Bangalore, get in touch with a good travel agent – Best Choice Holiday, and let them customize your itinerary as per your preference, make all the arrangements from your Bangalore to Odisha travel and stay, within your budget and time constraints. Indeed, it is going to be one of the best and lasting vacations of your lifetime.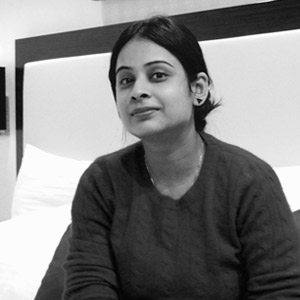 Latest posts by Swati Bansal
(see all)