Nandankanan Zoological Park – A Blend of Zoo, Wildlife Sanctuary and Botanical Garden in Odisha
Referred to as 'Paradise on Earth' and 'The Garden on Heaven', Nandan Kanan is the first zoo in India known to breed White tigers and Melanistic tigers, along with an open top Leopard enclosure. Located at an approximate distance of 15 kms from Bhubaneswar, capital of Odisha, Nandankanan Zoological Park is built straight inside the forest, unlike other zoos, in a completely natural forest habitat environment and ambience. Lying around the vicinity of Kanjia Lake, it has both open moat enclosures as well as cages. The zoo is known to breed about 156 species of animals including 83 species of birds, 41 species of mammals, 6 species of amphibians and 26 species of reptiles. Considering the number, there are about 3004 animals involving 1175 mammals, 21 amphibians, 262 reptiles and 1546 birds. It is the only zoo known to be having Eastern Rosella (Platycercus eximus), Patas monkey (Erythrocebus patas) and open-billed Stork (Anastomus oscitans). In 1980, the zoo has built its own place for the successful breeding of fiery endangered Gharials. Certainly, the birth of White tiger from the normal coloured tigers has given the zoological park a special spot for tourists coming from all corners of the world. The other prominent breeding success of the zoo involves Mouse deer, Indian pangolin, Sloth bear, Malayan Giant squirrel, Mugger, Lion tailed Macaque, Himalayan black bear, Salt water crocodile, Brow antlered deer, White necked stork, Indian porcupine, Swamp deer, Water monitor lizard, Grey Heron, Chimpanzee, Siamese Crocodile, Ratel 2012 and many other open billed storks. The highlights of the Nandan Kanan Zoological Park cover:
• Presence of White tigers born from normal coloured tigers in 1980, which in itself is a unique event known in the world.
• First zoo of the country where Gharials were born in 1980.
• A fascinating and adventurous first White Tiger Safari was introduced here in 1991.
• An ideal spot to educate, know about wildlife conservation, wild fauna and flora varieties conservation.
• Kanjia Lake – Known to be a wetland of national importance in 2006.
• Availability of largest enclosures for keeping Hippopotamus and Gharials, along with second largest breeding ground for open billed storks in Odisha.
• Breeding Centres for White backed vultures and Indian Pangolin.
• First zoo in India that became a member of WAZA – World Association of Zoos and Aquariums.
Nandan Kanan Zoological Park remains closed on every Monday and the timing hours is in between 07:30 hours to 17:30 hours during the months of April to September, and in between 08:00 hours to 17:00 hours during the months of October to March. The best time to visit the park and zoo is all throughout the year.
Nandan Kanan Botanical Garden:
Spread over a large area of 75 ha, the botanical garden is located amidst the moist and transient forest area of wildlife sanctuary enclosed in between two wetlands. It was built in 1963 and is been taken care of by the Horticulture department management. The management is transferred to Nandan Kanan in 2006 and it is certainly worth to visit for. A perfect place to be visited by all green enthusiasts, tourists visiting here gets impressed by the picturesque beauty and nature symphony and forest area around. This Botanical garden has about 24 different parks and satellite gardens spread in a huge landscape area endowed with meadows and natural vegetation. The facilities available at this garden involves picnic pindies, interpretation centre and more along with presence of so many houses and gardens involving Glass House, Cacti House, Bonsai, Philodendron House, Dry Garden, Green House, Butterfly Park, Rosarium, Orchid House, Medicinal garden, Japanese Garden, Mughal Garden, Evolution Garden, Heritage garden, Landscape Garden, Palm Garden, Arboretum, Hibiscus Garden, Carnivorous Plant Garden, Buddha Park, Children's park, and Artificial Zoo.
Unique Facilities Available at Nandan Kanan Sanctuary:
• Toy train – It is coming in the Nandan Kanan Park very soon.
• Battery Operated Vehicle – These vehicles are available especially to help out elders, kids and physically challenged tourists.
• Ropeway – It is also coming in the park very soon.
Prime Attractions:
• White Tiger Safari – It is the first zoo in India to have a white tiger safari.
• Lion Safari – Tourists come in large numbers to go for a lion safari in special protected vehicles that take them straight to the forest area where lions could be seen in their natural habitat.
• Bear Safari – Tourists can enjoy checking out sloth bears in their natural form, habitat and surroundings through safari bus service.
• Herbivore Safari – Visitors can check out Barking Deer, Sambars, Spotted Deer, Peafowls and more in this safari.
• Butterfly Garden – It is indeed a very beautiful and interesting garden with so much beauty around, indeed making it worth to visit at least once in a lifetime.
Do make sure to visit Nandan Kanan if you are in Odisha as it is worth visiting and remembering! As per the stats, more than 3.3 million tourists come to visit the sanctuary, zoological park and garden all throughout the year. And let Best Choice Holiday tour organizer make arrangements for your visit this time, not only because it is an authentic and well known travel agent in Bhubaneswar but also to make your comfortable as smooth and easygoing as could be, backed with all kinds of facilities and amenities required during the travel within an affordable range.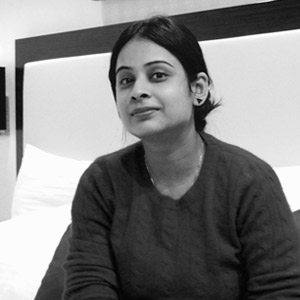 With 10+ years of experience as a "Content Professional", I worked on different verticals till date. It helped me evolve as a person, both personally and professionally. I love to read, write and dig in to core to make a piece informative and interesting to read.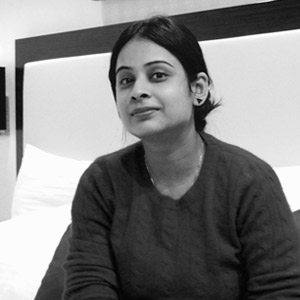 Latest posts by Swati Bansal (see all)