Famous Dance and Music Festivals held at Odisha's Temples
The state Odisha is been situated at the Eastern India side alongside of Bay of Bengal. It is well known for its ancient Hindu temples, tribal culture, sea beaches and Buddhist ancestry. During the winter season, the place becomes alive and full of colours and joy with dance and music festivals, held at the best and top notch temples. Want to get a peek of them? Odisha is known for Odissi traditional dance form, which is counted among the prominent eight classical dance forms of the country. Even, as per the archaeological evidence, Odissi is the oldest surviving dance forms in India along with other tribal and folk dance forms including Chhau and Bharat Natyam. Odissi dance dates back to 2,000 years from 200 BC. Tourists can come and attend these reckoned dance and music festivals to not only witness the amazing dance performances but also get the chance to visit the state's well recognized temples too. Have a look at the few best dance forms in below.
• Konark Festival – Organized by Odisha Tourism, Konark Festival is very much known featuring a variety of Indian classical dance performances involving Kathak, Odissi and Bharatnatyam. The other attractions of the festival covers sand art exhibition, Odia temple sculptures and crafts fair. Since 1989, this grand festival is been conducting at country's most beautiful sun temple in Konark, Odisha, nearby Puri. Also been referred to as a UNESCO World Heritage Site, the temple has a unique chariot like shape, with engraved and intricate carvings over stone walls comprising erotic sculptures and art.
a) When it is held – It held every year in between December 1 to 5.
b) Where it is held – In an open air auditorium namely Natamandir at Odisha's Konark Sun Temple.
• Mukteswar Dance Festival – This popular festival exclusively emphasizes on Odissi dance featuring solo, duet as well as group dance performances by reckoned, young and senior artisans. The recognized associations from Odisha and other parts of the country perform at this dance festival. It is held in the courtyard of Bhubaneswar's ancient and well maintained temple complex, Mukteshwar temple that is over 1,100 years old. Known to be one of the compact and smallest temples located in Bhubaneswar, it is recognized for its unique stone ceiling and archway, with an eight petal lotus over the top.
a) When it is held – It held every year in between January 14 to 16.
b) Where it is held – In the complex of Mukteswar temple in Bhubaneswar.
• Rajarani Dance Festival – This famous music festival boosts the classical music traditions of the country to the next level. The splendid performances by the respectable Hindustani and Odissi music and vocal experts simply bring the architectural beauty and charisma of the temple alive and full with cheer, joy and happiness. Rajarani temple is situated on the exquisite kept grounds, available with erotic sculptured figurines inside. There is no specific deity associated with the temple and as revealed by the sources, it got its name from a pleasure resort of an Odia king and queen, also known as Raja and Rani.
a) When it is held – It is held every year in between January 18 to 20.
b) Where it is held – At Rajarani temple in Bhubaneswar.
• Dhauli Kalinga Mahotsav – Organized by the Art Vision and Odisha Dance Academy – ODA, it features martial dance forms depicting the joy and happiness of victory over war, getting peace and contentment along with folk and classical dance forms of the state. The location where this Mahotsav takes place is simply remarkable and expressive, amongst the hills and historic Daya River, where Emperor Ashoka fought his last battle of Kalinga war before giving up the sword and accepting Buddhism.
a) When it is held – It is held usually every year in between February 6 to 8.
b) Where it is held – On the outskirts of Bhubaneswar at Peace Pagoda or Shanti Stupa in Dhali Hills.
• Konark Dance and Music Festival – Like Konark Festival, this dance and music festival is organized by Kanak Natya Mandap, which is a famous people's centre association depicting Odia culture. This group is been founded by popular Odissi dance guru 'Gangadhar Pradhan'. Featuring classic dance and music performances, this event has been running from years, even longer prior to Konark Festival. It's more like a tradition each year in this festival to start with an Odissi dance performance represented by the dance academy and it is held in a much circling replica of Sun Temple.
a) When it is held – Every year, it usually takes place in between February 19 to 23.
b) Where it is held – In Konark Natya Mandap in Arka Vihar, Konark.
Certainly, these dance and music festivals lift up the spirit and tourism of the state. Just for the record, it is advisable to all event goers to do make sure to check out the updates of the festival before finalizing anything. Let Best Choice Holiday tour operator be your guide this time, plan your Odisha itinerary, arrange your accommodation and everything within your budget and as per your wishes, and make sure you have a memorable time altogether in Odisha.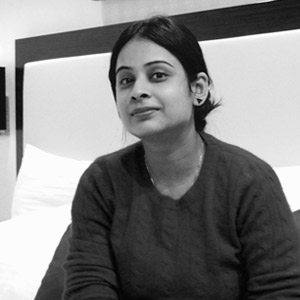 With 10+ years of experience as a "Content Professional", I worked on different verticals till date. It helped me evolve as a person, both personally and professionally. I love to read, write and dig in to core to make a piece informative and interesting to read.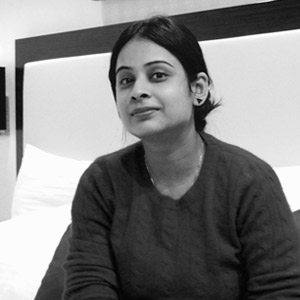 Latest posts by Swati Bansal (see all)