Where to Go in Odisha in 2019 for Urban Gatherings And Meets
Want to go for a nature stroll and heritage tour in Odisha and that too on two wheelers? Looking for perfect nature tours where you can enjoy and spend real quality time with your friends and loved ones? The good news is that in last month only, a reckoned Dot Fest held during the Men's Hockey World Cup pedal 2018, which led to beginning of a government driven Public Bicycle sharing project famously known as 'Mo Cycle' where mo in Oriya depicts for "my".
Bhubaneswar, the capital of Odisha is been popular all across as the temple city. To go for exploring and unrevealing the nature strolls and heritage sites in Odisha, a person simply need to have a SmartPhone and an active internet connection. The cycling tracks will take riders through the Chandaka Dampara Wildlife Sanctuary, Nandankanan Zoological Park and the famous old Ekamra town that is well acknowledged to be dotted with many temples that were constructed in between 5th to 16th century. The wildlife sanctuary is about 14 km long and the entire route is been covered with beautiful and attractive bamboo and teak cover trees.
Along with uphill stretches and pathways, the route around the Ekamra Kshetra town heritage area located nearby Bindusagar Tank is simple to go through, flat and navigate. Simply make and go through multiple shrines that are available in between the route, feel free to stop by at the popular Ananta Basudev Temple for the prasadam and be in awe and amaze by simply looking at eminent Traffic Mahadev. All around the city, docking stations will be providing bikes at extremely affordable prices. There are three vendors that are known to be serving the bike services on rentals including Yaana, Hexi and Yulu, in a price range of Rs. 5 for half an hour ride. Amongst them, Hexi bicycles are known to be women friendly. Feel free to go off on your own or opt for a guided tour around these nature and heritage sites in Odisha. There are company apps available, along with Yulu, Yaana, Hexi and Mo Cycle apps available on iOS app store or Google Play Store and they will let the interested people head to the nearest dock station. An online deposit of Rs. 100 and QR code scan on the bike will unlock the ride.
Isn't it so simple, fun and interesting to do? Let the reliable travel agent make the necessary arrangement for you if you are planning to go for riding through the nature and magnificent views and trail paths around Odisha. Best Choice Holiday is one of them, which is offering the best customized Odisha tour packages to all tourists and travellers coming from India as well as other parts of the world. Do contact them, discuss your requirements freely and let them devise the plan that can take you on those trails, feel the nature closely and be spellbound with the beauty and magic around in Odisha.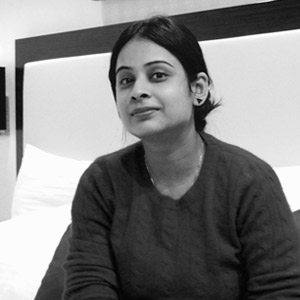 Latest posts by Swati Bansal
(see all)