Best of Odisha Tourism Packages to Have Fun and Adventure
Holidays and vacations are essential in everyone's lives, especially in this hectic and busy era where most of the percentage of people is busy in living their day to day lives, and engaged in their profession. In fact, there is no denial to the fact that the social communication and spending time with your family and loved ones has become very less in last few years amongst people. And this leads to the prime reason that people prefer vacations to compensate the same and spend some quality time with their friends and family. Also, they help in exploring new places, enhancing knowledge and knowing more, and feel completely refreshed ready to start your routine again after the holidays.
Tours are certainly the best means to enjoy as well as relish those extraordinary experiences about meeting with different people, knowing about their cultures and traditions and share them with others. Have you ever been to Odisha? Odisha is a beautiful land and is supposed to be having so many attractions for tourists to visit and see including ancient temples, wildlife and national parks for adventure lovers, tribal life, wonderful beaches and waterfalls, Buddhist monasteries and sites, etc. Opting for Odisha tourism packages could be one of the best decisions to see the state and its attractions closely, and also within as per budget, expectations and priorities. There could be different tourism packages in Odisha that travellers can think of opting like as mentioned in below.
• Temple tourism packages – Bhubaneswar, the capital of Odisha is well reckoned as the city of temples. There are thousands of Hindu temples available here which are ancient, been constructed during the 11th century. Tourists and followers in large numbers used to come here either to seek blessings of the deities or to observe the fine architecture, stone art and beauty of the temples. The famous ones include Lord Jagannath temple, Konark Sun temple, Lingaraja temple, Rajarani temple, Mukteswar temple, Brahmeswar temple, and more.
• Tribal tourism packages – Tourists who wish to know more of the culture, day to day routine and life style of tribal people, it could be the best means to achieve that. There are more than 60 tribal communities in Odisha and each one of them is different from the other. Tourists would be able to easily visit these tribal communities and their villages, interact with the locals and simply know more about them.
• Beaches and Waterfalls tourism packages – The land of Odisha has a long stretch of coastal line, so very beautiful and splendid beaches, lakes and waterfalls are available perfect to do swimming, water sports and spend relaxing and peaceful time with loved ones on the beach side. The famous ones include Chilika Lake, Puri Beach, Chandrabagha beach, Gopalpur beach, Ramchandi beach and Duduma waterfall.
• Cultural tourism packages – Odia dance form and culture is undeniably simply adored by tourists worldwide. Every year, dance shows, events and cultural shows are held in Odisha and tourists can come and even participate if they want to.
• Wildlife tourism packages – In the state Odisha, there is availability of rare breed of different species of animals like leopards, Gharials, white tiger, bears, and many othersmjuhnygtb that are hard to check out somewhere else. The famous ones cover Bhitarkanika Wildlife, Simlipal Park and Nandankanan Zoological Park.
It is always advisable to all tourists to opt for the best Odisha tourism packages or even go for the customized one to make their trip memorable and exciting. Best Choice Holiday is one of the well reckoned travel agent offering Odisha tour packages and services to customers as per their budget constraint. So, feel free to connect and let them know your concerns and wishes and be all set for the trip to Odisha that could be cherished forever.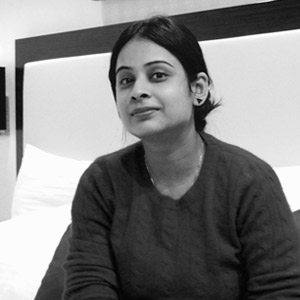 Latest posts by Swati Bansal
(see all)