An Introduction to the Famous Odisha's Handicraft Villages: Pipli and Raghurajpur
Odisha is one of the famous states of India that is well known for its arts and handicrafts. Do you want to know about the artisans and villages where those handicrafts are been made? In general, there are prime villages where people can also visit the locals and residents, where these artisans are busy and fully engaged in their professions. Though, with tourism and modernity, commercialization is increasing everywhere. Still, tourists can visit these villages, interact with the people, look up their beautiful and amazing arts and crafts work, buy them certainly if they like, know more about how they made them and have a good time altogether.
Pipli – If you are looking to explore more of brightly coloured embroidery, patch work and mesh, this is the right place to be. Even, the village has a long history and is quite renowned dating back to 10th century, when it was depicted that craftsmen and artisans create unique lace and mesh fabric umbrellas as well as canopies that were used at the time of annual Jagannath Temple Rath Yatra. At the time of that era, artisans used to cater all the needs of kings and temples in large numbers and complete at earliest. These days, people can buy a large variety of beautiful and decorative items for their homes or to gift their loved ones that are being made in this village only such as puppets, handbags, wall hangings, purses, cushion covers, bedspreads, lampshades, pillow covers, table cloths, lanterns, etc. Even, big sized umbrellas are also available. The prime attraction is the main street having laden with stores selling versatile eye-catching handicrafts. Want to know about how to reach Pipli village? Well, it is ideal to visit there while travelling in between Puri and Bhubaneswar. It is been located on NH 203, in the mid way of both cities, and at an approximate distance of 36 km from Puri and 26 km from Bhubaneswar.
Raghurajpur – If you are seeking for a more personal feel and touch kind of experience, it is the place to be. It is a bit less commercialized and smaller in size, and craftsmen used to sit there with their crafts and arts work in front of their beautiful decorated homes. The village has about 100 homes and in overall, they have an appealing and captivating setting surrounded among tropical trees and located alongside to the Bhargavi River flowing near Puri. In this village, every home is like an artist's studio and the prime attraction of the place is splendid Pattachitra paintings imbibed with tribal and religious themes made over a piece of cloth. People can find many other handicrafts interesting and worth to buy such as pottery, palm leaf engravings, wooden toys, wood carvings, etc. Even, as per the sources, many craftsmen have even won and acclaimed national awards for their awesome work. Just for the information, INTACH – Indian National Trust for Art and Cultural Heritage created Raghurajpur as an ancestry village, with intent to revive the ancient and traditional wall paintings of Odisha. The murals that were painted on the households are indeed remarkable, though a little bit faded too. There is a graphic representation in each one of those paintings, some depict tales from Panchatantra, and some are religious texts and more. Even, some of them depict about whom has been recently got married. Thinking now about how to reach there? The village is located on NH 203, which is a famous National Highway connecting Puri to Bhubaneswar. Turn around at Chandanpur that is at an about 10 km distance from Puri. The village is located a couple of kms far from Chandanpur.
It is worth every penny and time to spend in these villages in Odisha, India. If you have love for handicrafts, and want to have an interaction with the locals and artisans in their own place, then do make sure to visit these villages. Contact for your itinerary and tour package with Best Choice Holiday and let this time be amongst the best moments of your lifetime.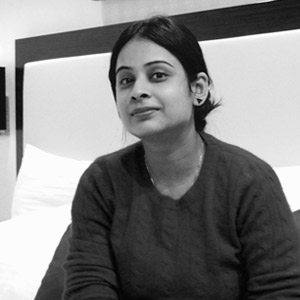 Latest posts by Swati Bansal
(see all)