Buddhist Heritage and Ancestry of Odisha
Since the time of its introduction, Buddhism ancestry is found in Odisha. Though, Buddha never visited there but the famous Chinese traveller 'Hiuen Tsang' described how amazing and magnificent Buddhism was in Odra, which is now the present Odisha. The influence continued till the 15th century and during the era, several monasteries and stupas were constructed, which could be easily found in the state at present and that actually depict volumes about the long heritage and ancestry of the religion. Want to know more of some of the ancient and beautiful Buddhist sites that are available and blessed with the rich heritage and legacy? Just for the information, the detailed knowledge of Buddhist could be found majorly at three prominent sites including Udayagiri, Ratnagiri and Lalitagiri, also been well-known as 'Diamond Triangle'. These sites comprise of varied temples, monasteries, stupas, shrines, sculptures and much of Buddhist images. Their rural image among paddy fields and fertile hills is serene and calm.
How and When to best visit these famous Buddhist sites of Odisha?
The popular Buddhist site that is 'Diamond Triangle' is located at an about 2 hours distance to North of Bhubaneswar in the Asia Hills. The nearest train station is Cuttack and the nearest airport is in Bhubaneswar only. The best time to visit is in the cooler dry months that is in between October to March and afterwards the weather gets scorching hot and humid during April and May.
Aldo Read: Odisha – The Land of Temples and Grandeur
Here, follows the list of Buddhist sites that are worth and must to check out.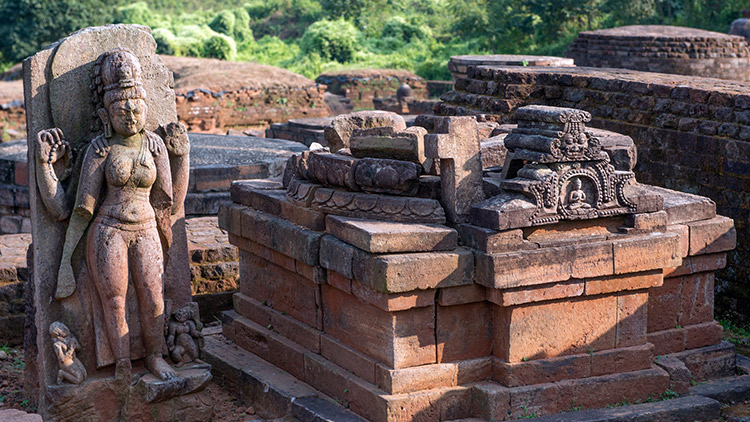 Ratnagiri – Been referred to as "Hill of Jewels", it holds much of paramount importance in Odisha as a worth visiting Buddhist site, check out the Buddhist teachings as well as its mesmerising sculptures. The first Buddhist university of the world is believed to be located in Bihar state in Nalanda earlier and that is now located at Ratnagiri. The site is discovered back in year 1905. As per the sources, the Buddhist site dates back to 6th century AD. The excavations were conducted in between the time period of 1958 to 1961, and a lot of shrines, two monasteries, a huge stupa, several votive stupas, stone and terracotta based sculptures, Buddhist antiquities, architectural fragments involving copper, bronze, brass objects and so. The huge stone Buddhist sculptures here are simply must to have a look at and inspiring. There are over two dozen heads of Buddha of different sizes depicting the serene and calm meditative Buddha expressions, and are regarded as excellent works of art. There are four galleries here that open daily in between 10 in the morning to 5 in the evening, except for Friday.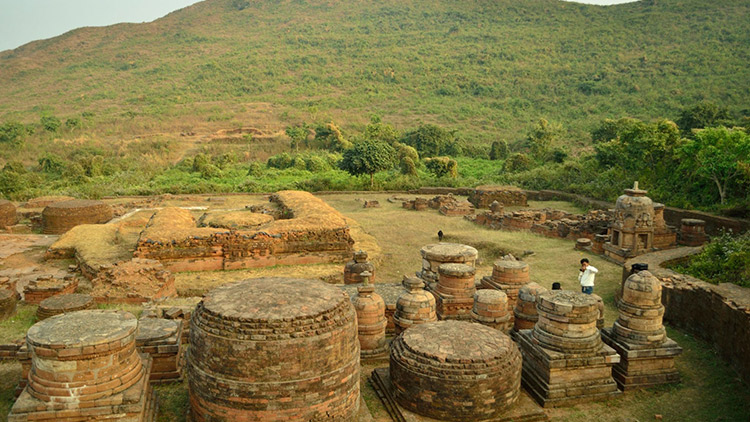 Udayagiri – Been referred to as 'Sunrise Hill", it is been reckoned as a home to another huge Buddhist complex in Odisha and lots of tourists come from all around to have a look at the two brick monasteries, a stupa, different rock-cut Buddhist sculptures and a stepped stone with inscriptions. The stupa present here has four seated stone Buddha statues facing in each direction. Even the monastery is remarkable available with 18 cells along with a shrine chamber with intricately and impressively carved ornamental façade. In fact, as per the sources, the excavation did introduce several stone sculptures and Buddhist images. Adding to this, another great attraction of the site is the gallery comprising rock-cut pictures of Buddha looking out along with the Birupa River. It consists of five images including a standing Buddha, a seated Bodhisattva, a goddess seated over a stupa, a standing life size Boddhisattva, and a standing Boddhisattva.
Also Read: Top 11 Must-Visit Wildlife Sanctuaries in Odisha for Thrilling Adventurous Experience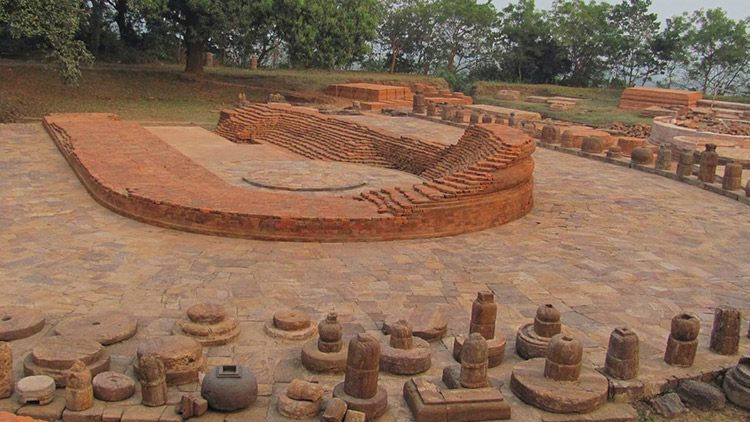 Lalitagiri – It is another one of the oldest Buddhist settlements of Odisha. The excavations were carried out here in between 2nd century BC to 13th century AD in between the time period of 1985 to 1992, and as a result, a stupa, four monasteries, different stone sculptures of Buddhist divinities and an apsidal chaitya hall have been found. Most of the Buddha sculptures that were discovered during the excavations, are supposed to be housed in a sculpture shed that lies next to the monasteries. Some have been lost or been shifted to other museums too.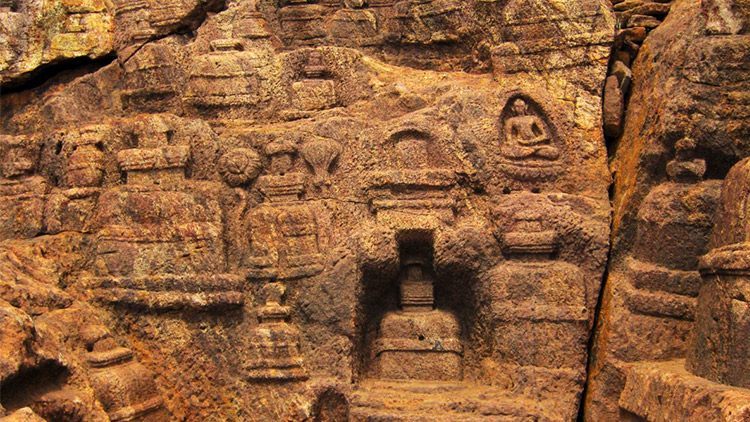 Langudi Hill – It is renowned to be the place where the acknowledged Buddhist monks met with The Great Emperor Ashoka. Here at this place, a huge number of stone inscriptions are installed and written by the emperor himself, as per the sources. The major attractions of this site are rock-cut sculptures and stupas. Even, people can see the devastation there of a monastery, seals, terracotta based figurines, broken pottery and more.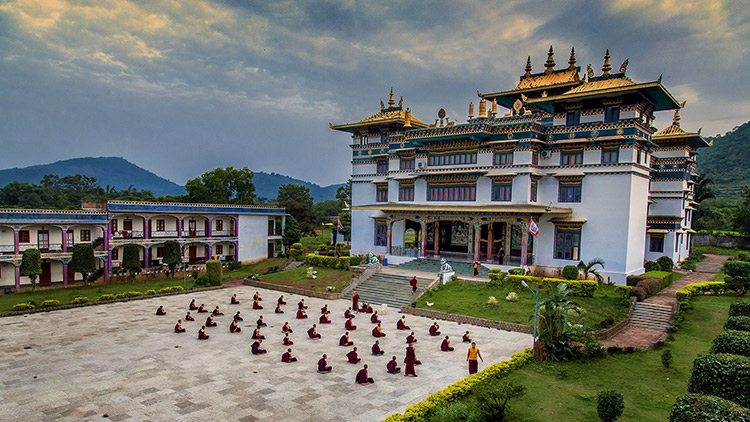 Chandragiri – In 2010, famous Dalai Lama introduced the biggest monastery of South Asia at Chandragiri located nearby Berhampur. It is spread in a very large area of 10 acres, and as per the sources, the monastery houses a big 21 feet Buddha idol, Avaloketeswara and the 17 feet high Buddha Padma Sambhav. For the same, the stone foundation has been done back in 2003 and the construction got completed in 2009.
You May Like: Top 10 Eccentric Beaches in Odisha That Will Make You Say "Wow"!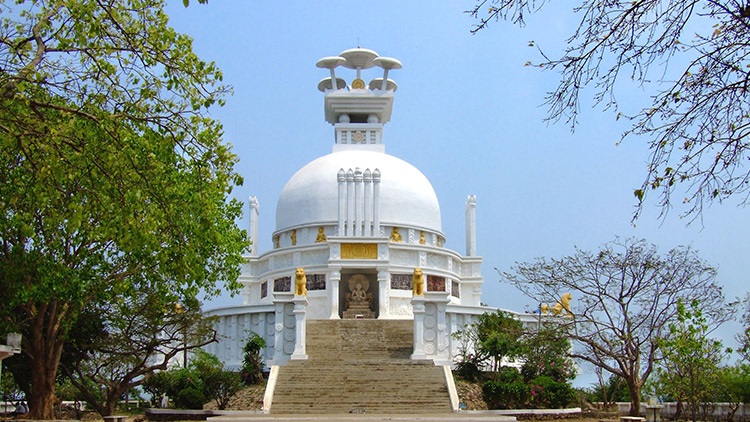 Dhauligiri – This site is also reckoned and well known for its Buddhist monuments. It is also well acknowledged to be the site where the intense battles had been fought and even won by the Emperor Ashoka. In fact, the monument is known to be the one that saw the transformation of an ambitious king to a prospering one and then to be a follower of Buddha and his teaching. The place is about at an 8 km distance from Bhubaneswar, and the evidence of the transformation is the rock that is been pictured with an image of an elephant chiseled from the overhanging rock. There are as of now two such rock commandments that survive in Odisha.
In a shell, Buddhism heritage, ancestry and teachings is deeply rooted in Odisha and these beautiful sculptures, monuments, stupas, and the followers certainly proudly stand as a declaration to this fact. Are you a disciple of Buddhism? Want to have a look at the ancient stupas and monuments of Buddhist? Planning a trip to Odisha? If the answer is yes to any, make sure to give Best Choice Holiday a chance to manage your itinerary and trip, in accord to your meets and desires and turn your time into lifetime cherishing moments.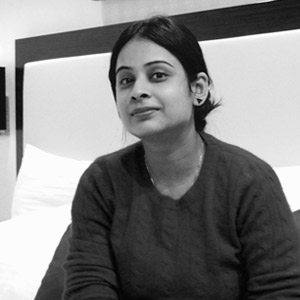 Latest posts by Swati Bansal
(see all)