Tribal Life of Odisha – One of Its Own Kinds of World
The major mass of population that is in Odisha is Tribal. Just for the knowledge, the number of tribes living in Odisha is the highest as compared to any other area or region across the country. Most of the districts have plenty of tribal people, and some of them are living in a good economic position and are well respected in the society and few are leading a secluded life altogether. In economy ladder, they are even reckoned as the most backward people of Odisha. Different tribe's means different language, culture, rituals and traditions and this gives a fair chance to all travellers visiting there to get an insight of different aspects at the same time.
Famous Tribes in Odisha:
As per the sources, there are about 62 tribes and communities prevailing in Odisha at present scattered to different parts of the state. In terms of language, these tribes are categorized into major four groups including Dravidian group, Indo-Aryan group, Austric group and Tibeto-Burmese group. The tribal people are famous and well-known for their dedicated and hardworking nature, and are supposed to lead a quiet life. Different tribes are engaged into different occupation and most of them are into Hunting, Agriculture or Fishing industry. Sophisticated ones even are engaged into handicraft industry or mills work culture. The well-akcnowlged tribes like Gadaba and Bonda people have their own approach and brew, and they make clothes for their use. Below mentioned are the popular and known tribes of Odisha: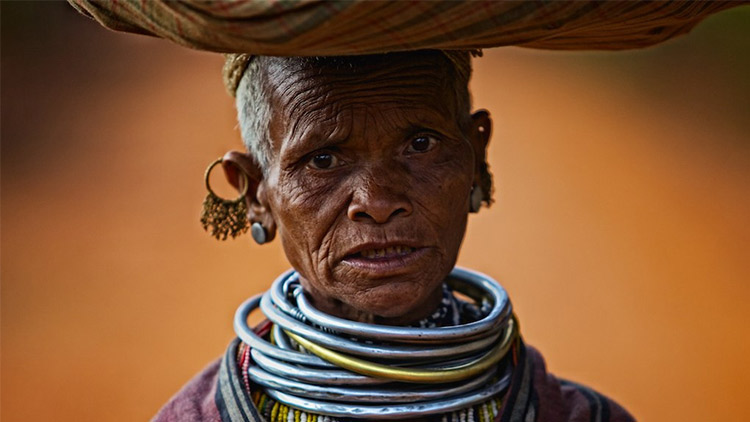 Bonda Tribe – These tribal people are the national tribe of Odisha, about 5000 in total living mostly in the hilly areas of the Malkangiri district and under the assemblage of Odisha, Andhra Pradesh and Chhattisgarh. The people are quite temperamental and unpredictable, and don't like intervention. The women carry their religious costumes along with brass ornaments and strings full of beads, which hang till lower waist of their body. In terms of behaviour and violence, Bonda tribe is really distinctive from others. Bonda men never hesitate to keep their arrow towards their opponent that could get straight to their heart.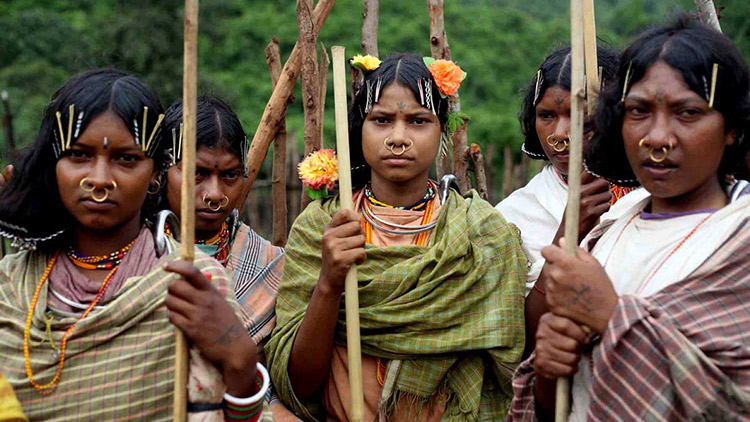 Kondh Tribe – These tribal people are well-acknowledged and among one of the biggest communities of Odisha, with more than 1 million in number. The language spoke by them is Kui. The Kondhs are known to be skilled land dwellers representing great flexibility and strength to the forest surroundings. The hunting instruments are mostly used among primitive races with more of axes and bows.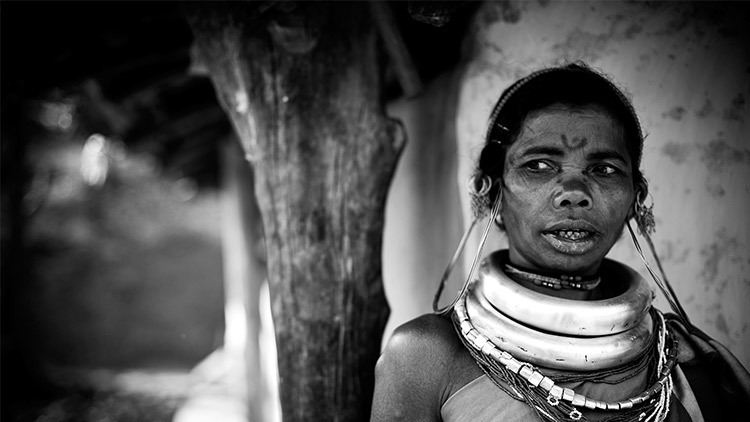 Gadaba Tribe – Also been referred to as ancient tribe of Odisha, their origins are known to date back to Ramayana time and are early settlers. The term 'Gadaba' refers to a person who used to carry load on his shoulder and the language that they speak is Mundari dialect. Most of them are employed as the carriers in hills, and they are natively known as the tribe of agriculturists.
Also Read: Top 11 Must-Visit Wildlife Sanctuaries in Odisha for Thrilling Adventurous Experience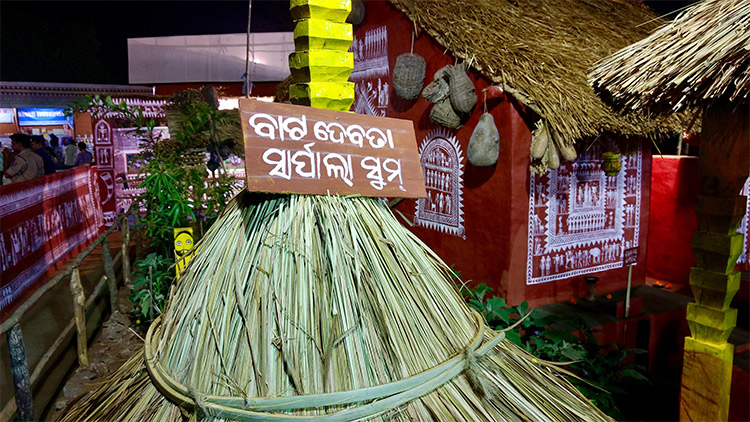 Saora Tribe – This tribe is from Southern Odisha and the people are counted among the most outstanding second tribal community, usually present in Rayagada district, Gajapati and Koraput district and Puttasingi region. Also been reckoned as Lanjia Saoras, their dressing pattern is different as they carry a loin cloth hanging from behind also appeared as a tail of a person.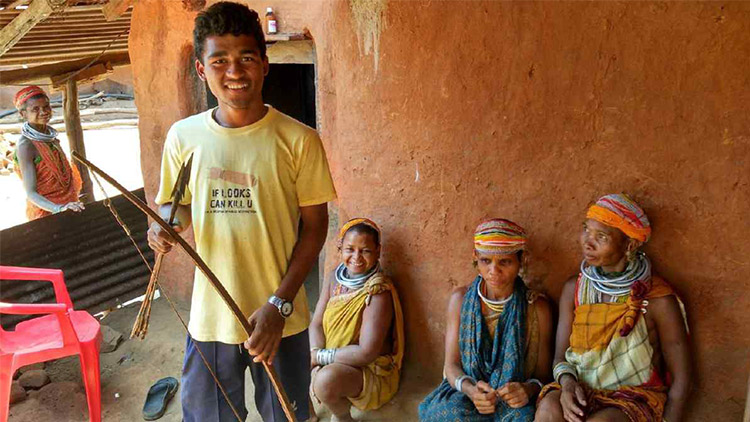 Juang Tribe – Famous as the jungle tribe of Odisha, they are found majorly in among the two tributary states including Keonjhar and Dhenkanal. The number of them is more than 10,000 and the language they speak is from Munda family. They follow no specific traditions, and are skilled in making baskets. They even exchange their baskets with other villagers for food and money.
You May Like: Top 10 Eccentric Beaches in Odisha That Will Make You Say "Wow"!
Tribal Costumes, Customs and Traditions:
In general, tribal men wear loin clothes and women carry a lengthy sized cloth material around which they wrap themselves. Few tribal women even carry a scarf on their head. Over the age group of 5, girls are usually seen with tattoos on their faces and in usual, all women carry bracelets, ornaments, and necklaces made up from brass and aluminium. Though, few tribes are known to be influenced by western culture and traditions, but most of them have been following their ancient customs that are going on from ages. The attractions of their customs are festivals, songs, art, crafts, and dances. Birth, marriage along with death is supposed to be personal events and is usually kept within the family. Events related to hunting and harvesting are celebrated on a large scale, among community with full enthusiasm, zest and certainly festivities. The manner in which, these tribes spend their entire lives is actually more of a lesson for everyone about how to live with less and that too with content. There are many areas which lack even basic necessities but still, if you go there you will feel their lives to be apt. Well, on a positive note, with development and progress of the country, facilities have been provided and situations are improvising.
Also Read: Welcome to Odisha – A Perfect Blend of Intriguing Natural Beauty, Beaches, Tribal Culture and History!
In all, Odisha represents a perfect picture of modern time blended with rural lifestyle. The tribal people are known to be strong, kind and very hospitable. Most of them are satisfied with what they have and their living standards, and the culture is simple and symbolizes the exquisite site of Odisha. The costumes are very simple and many a times, people wear bare minimum, needed to cover the body. Moreover, the tribal culture is vibrant and colourful and people spend a lot of time in celebrations of occasions and festivals and I guess, it is the real source of their happiness and way to face real world with contentment and peace, with absolutely no regrets. Being God fearing people, for their well being, they used to worship different deities. The prime festivals that they celebrate include Push Parab and Chaita Parab where men used to go for hunting expeditions. The living style and different customs are actually the ones that makes tribal culture really interesting and amazing. Do you want to have a closer look of different tribes of Odisha and learn more by spending some time with them? Planning a trip to be there in coming days? Give this time Best Choice Holiday a chance to arrange your itinerary as per your desire and requirement, and simply see by yourself these tribes, people, festivities, dance, songs, and lots more.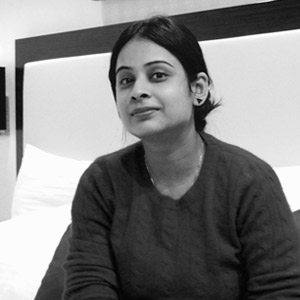 Latest posts by Swati Bansal
(see all)