A Precise Intro to the Historical Roots of 'Odisha'
Odisha boasts a marvellous and idolized lineage in both history and culture, spanning over more than 2000 years. In so many ways, the history and culture is different from other Northern Indian states and further generalizations that are well reckoned for their Indian history. The term 'Odia' is more sort of an angelic version depicting Odra/Udra tribes that are at present known to occupy the Central region of Odisha. In ancient era, Odisha was the perfect fit for political power, known and famous then by Kalinga. In fact, it was the only naval nation who has strong and powerful connections with majority of the sea ports and harbours of Bay of Bengal. For ages and centuries, a prominent region of both South East Asia and South was known to be under its socio and cultural. For the record, the well known Angkor Vat temple is the perfect class architectural prototype representing Odia influence on the basis of Cambodian temple architecture. The areas including Bali, Sri Lanka, Java, Vietnam, Sumatra, Thailand and more have been conquered by the Odisha. Indeed, there is nothing much boastful to say that even till date, in Malaysia, Indians are referred to as 'Klings'. Even, some of the Sri Lankan erstwhile kings relate their roots and origin point back to
Kalinga.
In 261 B.C., a major turning occurred and noted forever in the World History when the much known Kalinga war took place in Odisha. That war actually made Emperor Ashoka to give up war and sword, and accept Buddhism. Once the war is over, he conquered the principles and basis of Buddhism, took it to a new level and even played a pivotal role in taking it and spreading it to distant shores involving Cambodia and Thailand.
Also Read: Odisha – The Land of Temples and Grandeur
In terms of tribal communities and heritage, Odisha has the largest variety of them in India. They have contributed a lot in making Odisha's history as well as ancestry rich and well acknowledged. On one end, there are tribes who prefer to lead a peaceful and secluded life, keeping their culture and tradition as it is and to be followed by their generations, whereas on the other end, there are few tribes which are alike the other general agricultural groups. Their distinctness and cultural presence could be revealed through their attire, art and crafts, ornamentation they carry along with their way of celebrating festivals, following rituals and certainly their language. Each phase of their life is directly linked with the faith in supernatural powers, following the same ritual practices that have been inherited from ages, and their religious beliefs. These things in real give them true meaning to live their lives with content and peace among social structure. With time, origins of borrowing from Hindu religious festivals and events have been noticed among the tribes and the artistic accomplishments and abilities of the people are not only seen in their arts and crafts, handicrafts, wall painting, ornaments, dresses, decorations, wood carvings but also in their unique music and dance forms too.
You May Like: Top 10 Eccentric Beaches in Odisha That Will Make You Say "Wow"!
Different kingdoms, namely Kalinga, Udra, Odra, Utkal, Kangoda, Tosali and Kosala prospered in the area that is famous and well known as Odisha at present. The name Odisha is a Sanskrit based word depicting Odra Vishay or Odra Desha. After joining hands from Marathas, Mughals and British, till 1912, Odisha was a part of Bay of Bengal and till 1936, a part of Bihar. Officially, Odisha was born as a state on 1st April, 1936. After independence in 1950, it became an independent state integrated into Union Republic of India and resumes on the same pathway till date. With so much to see there, it is worth to visit Odisha and know more about the state. Want to get a tour package of Odisha? Contact Best Choice Holiday tour operator, let them know about your wishes and budget and leave rest up to them.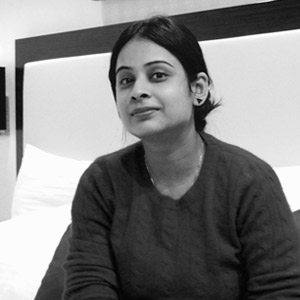 With 10+ years of experience as a "Content Professional", I worked on different verticals till date. It helped me evolve as a person, both personally and professionally. I love to read, write and dig in to core to make a piece informative and interesting to read.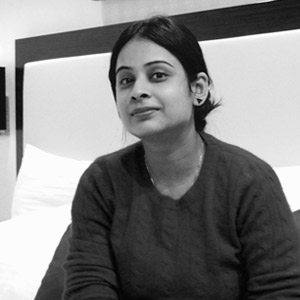 Latest posts by Swati Bansal (see all)