More to The Famous Holy Shrine Kalijai Temple in Odisha
Have you ever been to the famous Kalijai temple in Odisha, located on Chilika Lake? If not, do make sure to visit the holy shrine this time for sure and seek the blessing of Goddess Kalijai. As per the mythology, Goddess Kalijai is supposed to be actually Kali, and the main source as well as the first Mahavidya of Dasmahavidyas. Highly admired and adored by the locals and different tribes, there are famous saying and folklores related to the deity among legends and people. Kalijai temple is located on an island in Chilika Lake and it is a perfect spot for tourists as well as pilgrims and devotees. A lot of travellers prefer to visit there all throughout the year. Especially in the month of January, at the time of Makar Sankranti when a big gala fair is held here, people in huge numbers prefer to be there.
As per the legends, there is a fable well known behind this temple. As per that, there was a newly married girl named Jaai, and she was going to meet with her husband along with her father. Her in-law's house was on an island in Chilika Lake, and to reach there they had to take a boat. As the coastline of Odisha is well known for cyclones, Jaai and her father faced an encounter with a severe cyclone during the trip and as an outcome, their boat was flipped in the Chilika Lake. Her father, along with the boatmen survived anyhow, but Jaai never made it through. They looked for her, but were unable to find her. After this accidental death of Jaai, the newlywed girl, she actually became famous as the Goddess among locals and people living nearby and till now, she is worshipped as a citation of Kali. And this is how it got its name. Isn't that so much interesting? The area is easily accessible from Barkul. The interesting part here is that tourists can see flocks of peacocks roaming here and there, blending in with devotees and all. Even, fishermen used to visit the temple before diving into the deep sea and these days, it is famous as a tourist spot visited by many from all around and throughout the year.
On this temple, even famous poet Pandit Godavarish Mishra wrote a poem depicting about the newlywed girl Jaai, her encounter with the cyclone and all. The Kalijai temple was constructed in year 1717 by Sri Jagannath Mansingh, King of Bankad. Chilika Lake is certainly one of the highly visited tourist attractions in Odisha and this is also another prime reason that such huge crowd come and visit Kalijai temple to seek the blessing of the deity. Recognized to be the largest coastal lagoon of the country and second biggest worldwide, Chilika Lake is known to provide the best ecosystem and that's why many fishery resources could be seen here. A home to more than different 160 kinds of species and migratory birds, indeed there is so much to see here. So, be ready to enjoy the heavenly and natural beauty of the place and Best Choice Holiday travel agent could help in visiting it in much more enjoyable and pleasant way.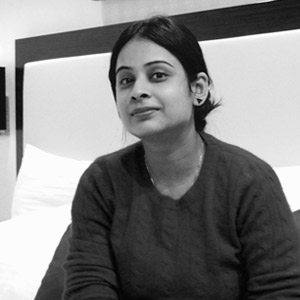 Latest posts by Swati Bansal
(see all)