The Amazing Odisha Tour Packages from Mumbai
Are you in Mumbai at present and planning to go on a vacation with your family and friends from there? Thinking to visit Odisha this time? Though lesser known, Odisha is undoubtedly an amazing vacation destination, owning to distinctive and diversified experiences that the destination holds and offers. Go and opt for Odisha tour packages from Mumbai from a trusted tour organizer like Best Choice Holiday, and make sure to visit one of the 2 holy cities that is Puri and Konark for sure in your trip. Also, other worldly and astounding things that you can opt for in your package are exploring the local tribal communities and villages in Odisha. This is not all, as with Best Choice Holiday, it is always something more and different as compared to others when it comes to visiting Odisha.
Known to be proffering diverse memorable experiences to its tourists and travellers who came not only from India but also from every nook and corner of the world, Odisha tour packages are perfect for planning and exploring a relaxing vacation, in a beautiful place that is encompassed with nature, hills, beaches, waterfalls, lakes, wildlife and above all, the divinity and positivity that only visitors can feel and experience. The best and highly preferred Odisha tour packages are as following.
• Bhubaneswar sightseeing tour package – The package covers visiting temples, local markets and other attractions nearby the city like Chilika Lake, Dhauli Hills, Shanti Stupa, Udayagiri and Khandagiri caves and more.
• Puri tour package – The package covers visiting the Lord Jagannath temple, Puri beach, etc.
• Golden triangle tour package – The package covers visiting the city Bhubaneswar, Puri and Konark and its attractions.
• Temples tour package – The package covers visiting to all ancient and popular temples of the city like Konark Sun temple, Lord Jagannath temple, Lingaraja temple, Rajarani temple, etc.
• Beaches tour package – The package covers visiting to all wonderful and lovely beaches of the land like Puri beach, Ramchandi beach, Gopalpur beach, Chandrabagha beach, etc.
• Tribal villages tour package – The package covers visiting to tribal communities and local villages of Odisha including Pipli and Raghurajpur and know more about the lifestyle of tribal people.
• Wildlife tour package – The package covers visiting the national parks and wildlife sanctuaries present in Odisha like Nandankanan zoological park, Similipal national park, Bhitarkanika wildlife sanctuary, etc. and get the chance to see the rare species of animals and birds, which are difficult to see anywhere else.
Aside from this, if you are simply an adventure lover or adore history and wish to know more of the custom and heritage of the country, then Odisha is one of the best places to be. The temples here are so much reckoned that devotees come from everywhere just to seek the blessings of the deities. The architectural work that is carved on the walls of the temples is remarkable. The fairs and festivals of the land are equally famous and a reliable travel agent can help you in making all the arrangements right from your accommodation in luxury hotels, to pick up and drop from the station or airport, to traditional and special cuisines of Odisha and more. Feel free to discuss with them about your preferences and let them come with an itinerary devised exclusively for you. So, cheer up for the trip and fun time to be spent in Odisha and have a memorable time with your loved ones altogether!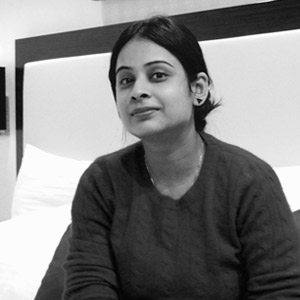 Latest posts by Swati Bansal
(see all)