Go for Bhubaneswar City Tour This Year And Have A Promising Time Altogether!
Everyone loves to travel and roam around. If you are someone who is planning to visit somewhere with your loved ones and friends, Bhubaneswar city tour could be a promising option for sure. Tourism in Odisha is famous and well reckoned in India and each year, the place attracts attention of tourists in a large number. If you are visiting Odisha, it is must to visit the city of temples and the capital of the state – Bhubaneswar. The city is indeed attractive and beautiful and there are so many sites to have a look at, know more of the heritage, and have some fun and adventure. In fact, taking help from a trustable tour and travel company will make your experience simply outstanding and you are not going to regret your Bhubaneswar city tour package at all.
The city, Bhubaneswar is well known for the excellent heritage sites and temples, which are indeed worth visiting. Visiting these places will let you know more of the history and culture of the place and certainly it is going to be overwhelming and memorable.
Famous places to visit in Bhubaneswar City Tour:
The first and foremost will be undoubtedly a visit to Dhauli Hill that will remind tourists of the well known Kalinga war. Here, feel free to look at the ancient architectural designs on the walls. Even, there is a Shanti Stupa nearby developed during the early 70s. Adding to this, there is a light and sound show held at Dhauligiri, so make sure to do check out the same.
Architectural Temples:
Bhubaneswar is popular as the city of temples. There are a number of ancient temples here and each one of them is an exemplary example of the outstanding artistic beauty and artwork that will keep you in awe. No one came back after seeing any of the temples of the city without getting impressed from the real architecture work done on the walls. The sculptures of the deities are beyond describing and this is for sure that nothing could be more beautiful and scenic than what you see here. This is one of the prime reasons that every year, thousands of followers and tourists come to the city, just to get the blessings of the heavenly deities, have a look at the artistic side of the temples and click some of the splendid photographs. If you want to see the city's architectural temples, feel free to visit Lingaraja temple, Brahmeswar temple, Rajarani temple, Parsurameswar temple, and Mukteswar temple.
Nandankanan Zoological Park:
Tourists who love wildlife must go to Nandankanan Zoological Park in Bhubaneswar, India. The rare animals' species could be seen here including leopard, brown bear, lion, king Cobra and more that are assuredly rare to find somewhere else. Aside from animals, if you are a nature lover then also this is the perfect place for you. There is a botanical garden, where tourists can see a large variety of unique plants preserved by the government.
While going for a city tour in Bhubaneswar, there are few other attractions as well that you can include in your itinerary like Tribal Museum, traditional market, Ekamra Haat, Khandagiri and Udayagiri Jain sites, etc. The tour will not only help in expanding your knowledge about the ancestral and heritage of the country but also will give you relaxed moments and peace of mind. The tour package to Bhubaneswar could be a complete blend of knowledge, adventure, fun and entertainment. Do make sure to opt for the package from a reputed tour organizer like Best Choice Holiday and feel free to include anything in your itinerary that is in your wish list without any hesitation. Have a memorable time in Bhubaneswar and get back with lovely moments.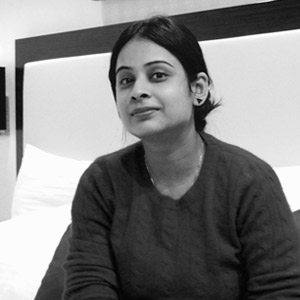 Latest posts by Swati Bansal
(see all)