The Beguiling Bird Watching Activity for Adventure Seekers in Odisha
The land of Odisha is been regarded as home to over 400 unique species of birds and others, making it counted among one of the best birding places to visit by worldwide. Are you an adventure seeker and simply love to check out different species of birds, take outstanding shots of them and adore the nature to the most? Have you ever been to Odisha yet? Do you want to know more of the prime birding places and activities in Odisha? Here follows is listed few of them, which are worth and must to visit to.
1. Mangalajodi at Chilika Lake – Chilika Lake is been reckoned as the second largest brackish water lagoon of the Asia and is a hub of more than 230 varieties of migratory birds flocking throughout from all around. The highest congregation of them is been seen at Mangalajodi at Chilika Lake. In fact, Mangalajodi is been well known and famous as the bird paradise of Asia. Along with millions of colourful and beautiful migratory birds, Irrawaddy dolphins could be sighted while boating in the lagoon with ease. The major species of birds that can be glanced at Chilika Lake include lakhs of Ducks, Plovers, Godwits, Ruffs, Falcons, Sandpipers, Terns, Lapwings, Cranes, etc.
2. Bhitarkanika – It is blessed with over 271 species of birds and the sanctuary is been recognized as the mini Amazon of Asia. Known as the country's biggest colony of herons, the place is indeed a treat for all photographers, amateurs and nature lovers. In this National Park, tourists can check out rare species of birds including Ducks, Indian Pitta, Eagles, Pintails, Geese, Vultures, and so much more.
3. Similipal – Famous for Elephants and Tigers, it is well known for wildlife and bird watching. The most commonly found bird species here are Peafowl, Parakeets, Jungle fowl, Eagles, Trogons, Hill Myna, Hornbills, etc.
4. Satkosia – It is another newest tiger reserve in Odisha, famous for wildlife and bird watching and other activities to enjoy. The rare breeding migratory birds that can be found here are Brahminy Ducks, Pintails, Bar headed geese, resident birds including Peafowls, Egrets, Pied Hornbills, Kingfishers, River Terns, Cormorants, Doves, Golden Oriole, Woodpecker, Sunbirds, Barbets, Minivets and more.
5. Debrigarh – Spread in a large area of 347 sq km, it is located in between Hirakud Dam and reservoir. The beautiful sanctuary is been famous for bird watching and wildlife and is been regarded as a home to more than 234 species of birds, 85 species of butterflies, etc.
6. Chandaka – A large number of bird species can be sighted here and this wildlife reserve is a famous destination for eco tourists, researchers, peace seekers, and nature lovers.
The nature camps held in Odisha at these different wildlife reserves and parks are significant for bird watching and wildlife and facilities for birding are been available in all of them. Do you want to go for bird watching activity in Odisha? Get in touch with a reliable travel agent like Best Choice Holiday, which can arrange everything as per your wish and preference in one go. Let them know your priorities first and they will come back with customized travel itinerary as desired. Have fun while checking out bird species and engage in other activities as well!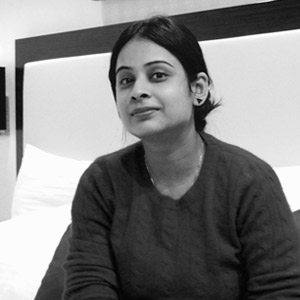 With 10+ years of experience as a "Content Professional", I worked on different verticals till date. It helped me evolve as a person, both personally and professionally. I love to read, write and dig in to core to make a piece informative and interesting to read.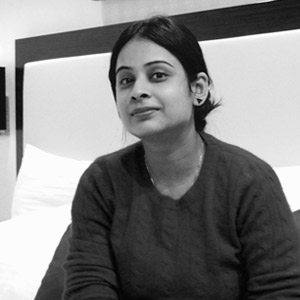 Latest posts by Swati Bansal (see all)