Enjoy A Pleasing Family Vacation Via Affordable Tour Itinerary in Odisha
It's the start of New Year'19, and surely people must be planning their year round vacations and destinations that they are going to enjoy this year. Are you also one of those vagabonds who are deciding and thinking on the places where they can visit, spend lovely time with their friends and family? Certainly, in our country India, there are lots of places to roam and take a tour of with your loved ones. India is a diversified beautiful and rich country blessed with so much harmony, beauty, charm, different religion, culture and tradition that travellers can think of visiting. Odisha is one of them and is a bit different too as compared to other locations. The holy land is known to be imbibed with everything from mountains to wildlife to hills to beaches to temples that it is entirely on the traveller's wishes and preferences that what they want to see as there are many things to cherish for.
Looking for the affordable tour itinerary in Odisha to explore as many things as could be possible? Thinking of why to opt to book the tour itinerary in Odisha and what advantages it could lend? Well, a lot of tourists prefer to opt for booking ad fixing tour itinerary in advance with a good travel agent as it has its own so many positives like chance to see some of the most striking places, availability of top class services and facilities, qualitative transportation services, taste authentic Odia food, stay at the best hotels for accommodation, guides availability and much more.
When it comes to places to visit to and check out, there are different tour packages that are famous in Odisha.
• Temples tour packages – The holy ancient temples that are widely visited by travellers round the year include Lord Jagannath Temple, Konark Sun Temple, Rajarani Temple, Lingaraja Temple, Mukteswar Temple and so.
• Waterfall tour packages – The famous waterfalls that are vastly preferred to visit in Odisha include Dumduma waterfall, Khandadhar waterfall, Sanaghagara waterfall, etc.
• Wildlife tour packages – The land of Odisha has a large variety of fauna, flora and rare species of animals that are worth seeing. The known national parks and wildlife sanctuaries include Bhitarkanika National Park, Similipal National Park, and Nandankanan Zoological Park.
• Beaches tour packages – With a large coastline stretching along with Odisha, the beautiful and serene beaches that are vastly visited are Puri Beach, Gopalpur beach, Ramchandi beach, Chandrabagha beach and so.
• Village and tribal tour packages – The handicrafts and artwork made by the locals of the state are very famous and tourists buy them and take them as memorandums usually for themselves and their loved ones. There are over 60 tribal communities in Odisha and each community is different from the other. So, if you want to chat with the locals of these communities, take a tour of these villages including Pipli and Raghurajpur, this package could be the best to opt to.
• Buddhist heritage tour packages – There are Buddhist monasteries and Udayagiri and Khandagiri Jain sites in Odisha that are highly preferable and visit to and also get some peace and solace all together.
What are you planning to now? Simply get in touch with a reliable travel agent like Best Choice Holiday, seek for the tour package or customized itinerary with them, and be ready to spend your vacations with your family, friends and special ones. Enjoy the New Year with a blast and lots of memories and have an altogether great experience in visiting everything including getting the blessings of the deities, check out the serenity and calmness of the beaches, have adventure while checking out the unique species of birds and animals, and more. Have a memorable and happy journey!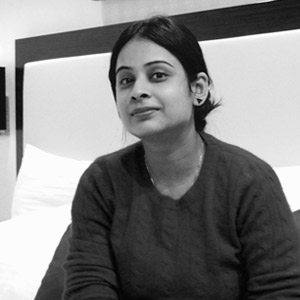 With 10+ years of experience as a "Content Professional", I worked on different verticals till date. It helped me evolve as a person, both personally and professionally. I love to read, write and dig in to core to make a piece informative and interesting to read.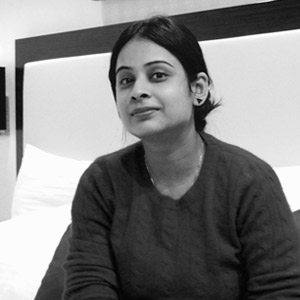 Latest posts by Swati Bansal (see all)