The Chance to Stay at the Abode of Lord Jagannath – Puri
Have you ever been to the holy pilgrimage city of Odisha, which is Puri! Famously well known as the abode of Lord Jagannath, Puri is a sacred city visited by thousands of followers, pilgrims and devotees every year from all around the world. Puri package is the best means to not only get the blessings of Lord Jagannath but also get to know more of the religion, history, beauty, architecture and this pilgrim spot, referred to as one of the Four Char Dhams of India. Irrespective of which age group you belong to, Puri package allures the attention of visitors from all over and for different reasons.
The best time in general to visit the land of Odisha or Puri city is in the months of October to March. The weather at this time is relatively cool and pleasant to stay by and roam around. The place is renowned as the holy pilgrimage spot for Hindus as well as the resting place for Lord Vishnu. The package and well devised itinerary lets tourists to explore the well known and must to visit attractions without any inconvenience or having the fear to miss out anything. With the perfect thoughtful itinerary, one gets the chance to visit prime tourist attractions and spots within and around Puri, varying from the famous Lord Jagannath temple to other popular ancient temples to golden sand kissed beaches. Lord Jagannath temple is constructed during the 11th century and is the starting point of the very much world's acknowledged Rath Yatra held in June or July month every year. Visitors can hear so many interesting and fascinating stories here by the priest, enjoy temple prasadam and food, do special worships and even touch the deities in the main temple for a certain fee. The other must to visit attractions in Puri include Golden beach, Sri Lokanath temple, Shankaracharya Govardhan Peeth, Gundicha temple, Chakratirth temple, Panchatheertha and others. Tourists will get the chance to visit other attractions as well, like Chilika Lake, the home of more than 160 species of migratory birds, get chance to see Irrawaddy dolphins and small islands here, which will indeed leave every tourist spellbound and in awe.
Best Choice Holiday is the reliable and best tour operators in Odisha and is been offering Odisha tour packages as per the needs of customers, letting in their best interests and preferences. This 3 nights and 4 days Puri package will simply revive your mind, body and soul completely and take you on a holy ride for a memorable and blissful experience. In case of any concern, personalization or request, do feel free to connect with them.
Day to Day Itinerary:
Day 01: PURI
Upon your arrival at Puri Airport/Railway Station, our representative will pick you up from there and do take you to check-in at the hotel. Complete all the formalities and spend rest of the time at leisure. Have a relaxing time at the Golden sand Puri beach, take bath in the water, and overnight stay will be in the hotel.
Day 02: CHILIKA – PURI
Early morning, visit Lord Jagannath temple with Panda or Guide, seek the blessings and have prasadam. Have breakfast and later on get to visit Chilika Lake. Check out different species of birds, Irrawaddy dolphins at Satapada, Kalijai temple and a complete full day sightseeing as per the liking. Later, drive back to Puri city and the overnight stay will be in the hotel.
Day 03: KONARK – BHUBANESWAR
Early morning after breakfast, head to visit world famous Konark Sun Temple, also known as Black Pagoda and listed under the UNESCO World Heritage Site. On the way, also visit Chandrabagha beach, Ramchandi temple and get to the capital city of Odisha, Bhubaneswar, where the attractions to visit will be Dhauli, Nandankanan zoo, Khandagiri and Udayagiri caves and Pipli.
Day 04:
Spend the day as per the liking by relaxing or doing shopping or simply lying down at the beach. As per the request, our representative will drop you at the Airport/Railway Station with pleasant memories of the tour back.
End of tour and services!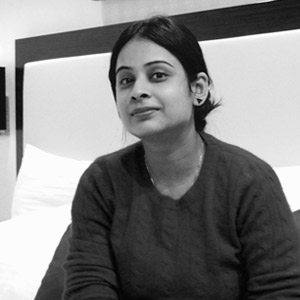 With 10+ years of experience as a "Content Professional", I worked on different verticals till date. It helped me evolve as a person, both personally and professionally. I love to read, write and dig in to core to make a piece informative and interesting to read.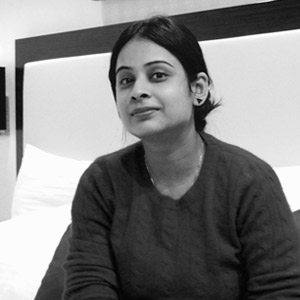 Latest posts by Swati Bansal (see all)