Top 5 Destinations to Must Visit in Odisha
Formerly been recognized as Orissa, Odisha is a culturally and heritage enriched state, situated at the Eastern end of the country. The long list of temples, beaches, wildlife national park and sanctuaries, biosphere reserves, museums and many other well known tourist attractions actually make it worth visiting state for sure. Have you been planning a memorable trip to the sacred land to get an enriched experience altogether? Looking for the reliable and one of the acknowledged travel agents who can assist in arranging accommodation facilities to sightseeing to make the most of your tour? Best Choice Holiday is a reckoned name, when it comes to opting for any of the Odisha tour packages, visiting the land along with having a memorable and fun tour. Want to know about the top notch destinations that are must to visit in the land? Here is the well thoughtful list of top notch attractions and destinations, which are worth seeing in Odisha.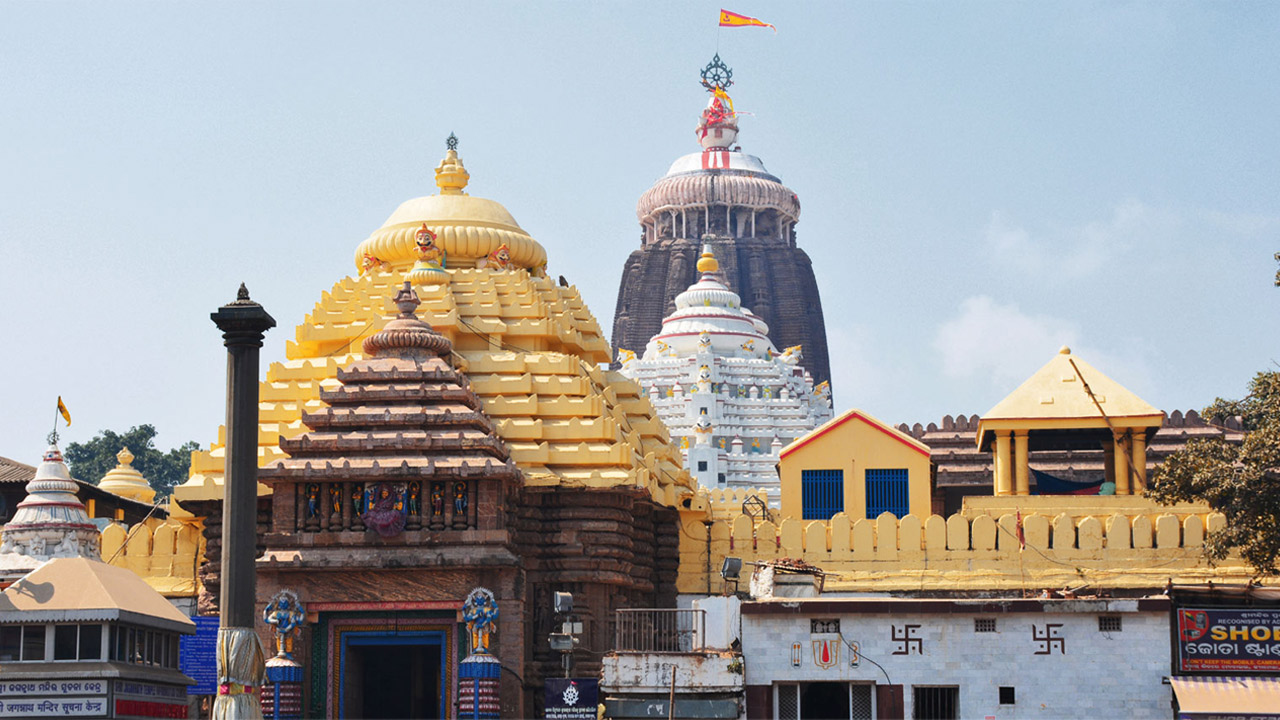 Jagannath Dham, Puri – The term 'Jagannath' is made from 2 words including 'Jagat' and 'Natha', where 'Jagat' means World or Universe and 'Natha' means Master or Lord. Puri is the famous magical pilgrimage city in Odisha, a place which is dedicated to Lord Jagannath and also been popular as Jagannath Puri or Jagannath Dham. Lord Jagannath is the supreme power at Puri temple and he is worshipped with his brother Lord Balabhadra and sister Subhadra. The city is recognized among the holy Char Dhams of India, and is at about 60 km distance from Bhubaneswar, at the Bay of Bengal coast. Every year, thousands of devotees and pilgrims plan to come here and seek the blessings of the deity and get back with good luck and fortune from there. In the month of June and July each year, Rath Yatra is held at Jagannath Dham and it is indeed one of the most popular ones and worth being into. The daily offerings are been made to Lord Jagannath 6 times daily and prasadam is offered to all visitors (only Hindus) as well. The Dham is open from 5 in the morning till midnight. The non Hindus are not allowed to enter the premises of the temple and they could view from the precinct and pay their respects through the main gate to the Lord.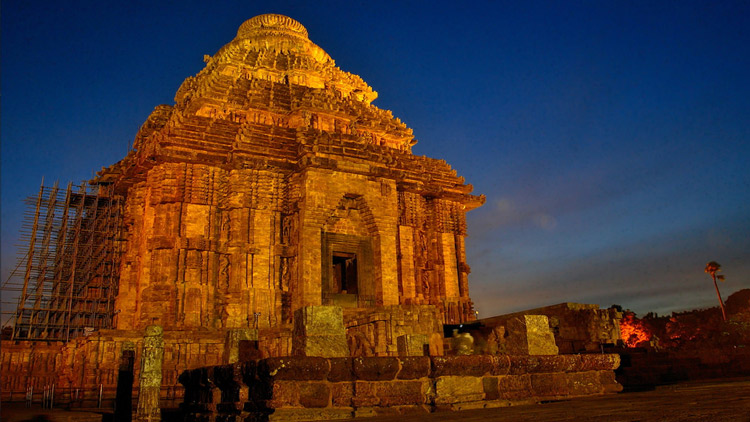 World Famous Sun Temple, Konark – The World famous Sun temple is located at the Eastern end of Odisha in Konark, nearby Puri city, dedicated to Lord Sun or Surya. Also been popular as Black Pagoda, it is constructed way back during 13th century in black granite and red sandstone by King Narasimhadeva belonging to Ganga dynasty. It is listed and acknowledged as a World Heritage Site, depicting the amazing and exceptional artwork of the country's religious heritage and culture. Built and renowned as one of the finest Brahmin architectures, the temple complex is huge representing massive talent, wealth and spirituality. The temple is a monumental representation of the Sun God's chariot, amongst which 24 wheels are adorned with beautiful and appealing designs, led further by a team of 6 horses. It is a worth seeing attraction for sure.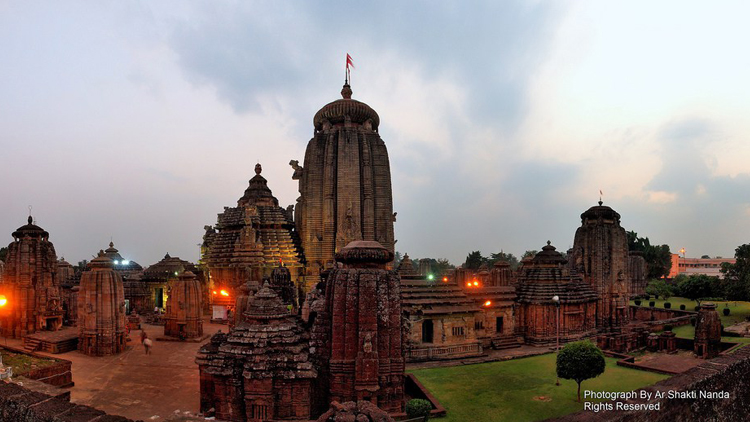 Temple City Bhubaneswar – Famously known as the temple city of Odisha, Bhubaneswar is the capital city and is also a significant Hindu pilgrimage centre. Hundreds of temples are already filled in the city, supposed to be constructed way back during 9th or 11th century. Each one of them is depicting the beautiful ancient monumental artwork and history and is a well planned city, emerging speedily as an information and technology hub destination. Amongst the top most and must to visit temples of the city are Lingaraj temple, Rajarani temple, Mukteswara temple, Parasurameswara temple, along with nearby attractions like Nandankanan, Dhauli, Udayagiri and Ratnagiri caves, Shanti Stupa, etc.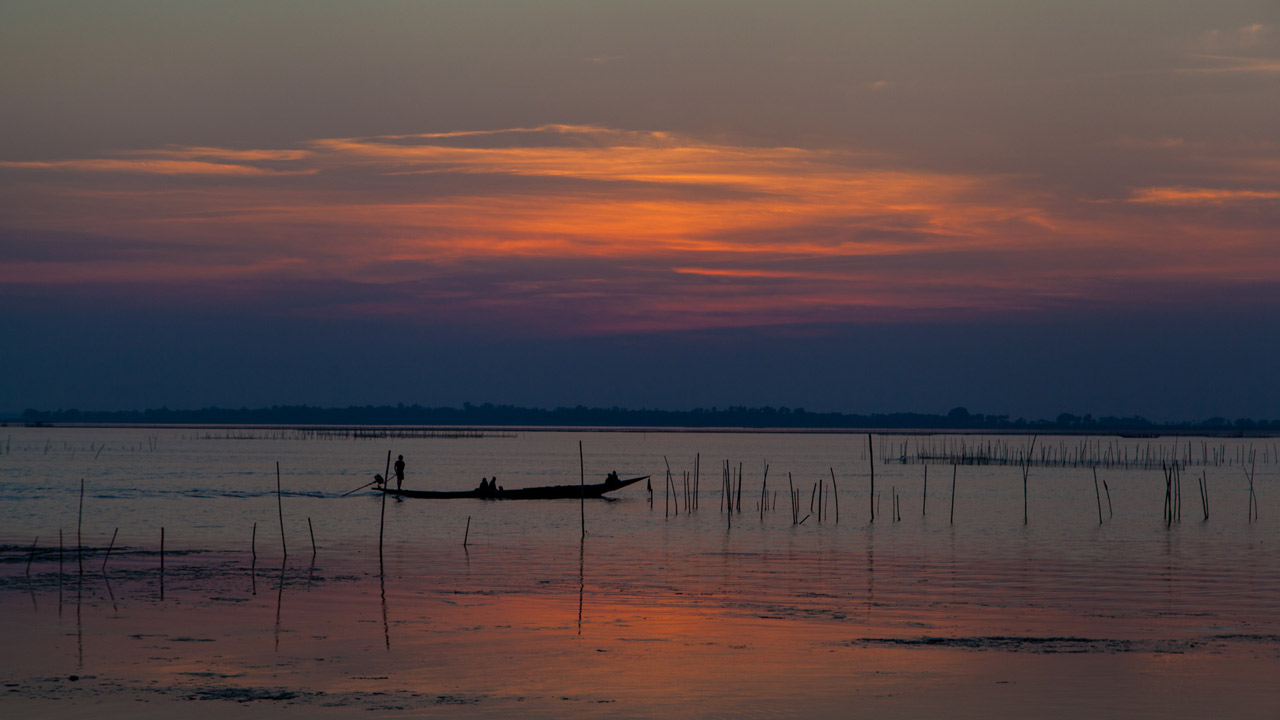 Largest Lake Chilika – Chilika Lake is the Asia's biggest and second world's largest brackish salt water lagoon, widespread in a big area of about 1100 square km. There are few different islands over here, which are worth checking out to and are magnificent. Visitors can check out a large number of migratory birds flocking down here from so far off places. The lake boasts of having the biggest number of rare and unique Irrawaddy dolphins and there are specific points from where they could be watched. There are boats available at Satapada point and they will take you to view the captivating views of the lake as well as dolphins. The pear shaped lagoon, is divided into four prime ecological sectors including the Central zone, Southern zone, Outer channel and the Northern zone. As per the Zoological survey been conducted over here, over 800 species were found here in both flora and fauna. A perfect gateway to spend some time with loved ones, be an adventure and nature lover and enjoy the natural beauty of the place.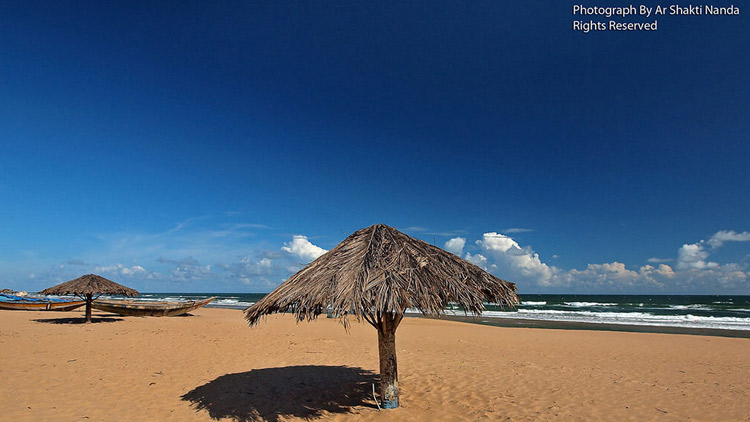 Puri Golden Sea Beach – If you want to check out the beautiful colour play of the light blending within the sky, and a place where water actually meets within the divinity, Puri sea beach is the place to be. The golden coloured sand kissed beach is among one of the safest beaches of the country, and here tourists can enjoy leisure and relaxing bath along with having gala time with loved ones. Puri is among those spiritual and pilgrimage spots in Odisha where travellers can get spiritual salvation along with getting the chance to enjoy the nature beauty and adventure. The beach provides travellers with the harmony and deep relaxation needed to soak in the mystical spell of the city. Along lined the beach, there are some ancient antiquities well known from history, involving the Matha situated nearby the Swargadwar houses, the Baulimatha where renowned Guru Nayak stayed in Puri, during his visit and the Holy Guru Granth Sahib, which is placed next to Lord Jagannath.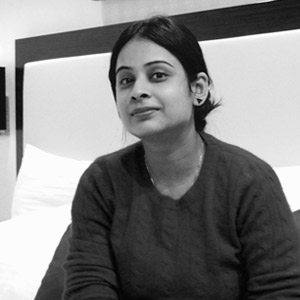 With 10+ years of experience as a "Content Professional", I worked on different verticals till date. It helped me evolve as a person, both personally and professionally. I love to read, write and dig in to core to make a piece informative and interesting to read.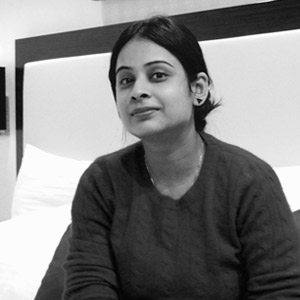 Latest posts by Swati Bansal (see all)