Must See Worthy Places While Going for Odisha Tour
Odisha, formerly been popular and well known as Orissa, is a culturally rich and diversified land of heritage and tradition. Located at the Eastern end of the India, the land is imbibed with a long stretch of coastline, museums, temples, biosphere reserves, wildlife, nature and so much more and that actually makes it one of the worthy and must see destinations of the country. The natural and bewitching beauty of sun kissed sand beaches and lakes along with the fantabulous architectural artwork of the centuries ago manufactured forts and temples to unseen and rare wildlife experiences to adventure and fun activities, make the land of Odisha like an eye catching treat for travellers and visitors coming from all corners of the globe.
If you are planning a trip to Odisha, it is must and advisable to all those to make sure to do go through the following places for sure, which will make your overall experience cherishing and memorable.
1. Bhubaneswar – Also popularly known as 'Temple city of India', Bhubaneswar is the capital city of Odisha. Once reckoned for its grandeur temples and architecture marvels, presently it is also famous as a flourishing and booming center for business and commerce. The ancient city is full with temples that were supposed to be made during 11th or 13th century, alluring attention of tourists from all around. The name, Bhubaneswar means in literal way, 'Lord of the Universe' and the meaning is truly reflecting in the large number of temples present here along with the religious beliefs among the locals. This booming city is simply blended with an advanced and progressive system, which makes travelling experience simply magical. The must to visit temples of the city, which attract attention of tourists from all over involve Lingaraja temple, Parasurameswar temple, Rajarani temple, Mukteswara temple. The other attractions that could be visited include Dhauli Hills, Shanti Stupa, Udayagiri and Khandagiri caves, Nandankanan, which are nearby the city.
2. Puri – It is famous as one of the four pilgrimage sites or Char Dhams for Hindus, renowned primarily for its Lord Jagannath temple and Puri beach. It is reckoned as the resting place of Lord Shiva and the sacred temple that is Lord Jagannath temple makes it simply majestic to visit to. People coming from all over makes sure to take a holy dip in the sea water at the beach and then go to visit the deity and seek blessings. Soon, the city is known to be turning into a major industrial centre with a lot of manufacturing firms coming here. The much renowned Rath Yatra festival takes place in the month of June – July every year and it is advisable to make sure to attend the Yatra especially if you are coming at this time here. The nearby attractions to visit include Konark Sun Temple, Gundicha Ghar, Chilika Lake, Puri beach and so.
3. Konark – It is renowned worldwide for its UNESCO World Heritage Site, Sun Temple, captivating and magnificent sandy beaches and the annual dance festival. The Konark Sun Temple is well known as one of the most magnificent monuments of the country and is indeed an architectural wonder, constructed way back during 11th century AD. The annual dance festival that is held over here is a five day long event, which lets talent from all around participate in this unique cultural and traditional extravaganza. The festival is celebrated at a grand level inviting unique dancing talent and expertise from all over, depicting the country's artistic legacy and rich cultural dance forms that our country has eventually invented. The celebrations are held at the backdrop of the Konark Sun Temple, adding magnificence, spell and grandeur to the entire program. Along with this, there is a Sun Festival which is also held, letting devotees from all around proffering their prayers to Sun God by simply taking holistic dips in the sea. At the Annual Dance festival, there is a handicrafts mela as well from where the artists and visitors can take back exquisitely and uniquely crafted handcrafted artwork reflecting the true Oriya art form.
4. Chilika – Referred to as a paradise on Earth for all nature lovers and bird watchers, Chilika Lake is the second biggest Asia's brackish saltwater lake. It is a pear shaped lake and it is backed with different small islands, salt pans and fisheries alongside the shore. The lake is famous for housing the most adaptable and accommodating eco systems, leading to the fact that a large array of both flora and fauna could be found here. Visitors can see myriad avian charms in different colours and hues, including flamingos, white bellied sea eagles, sandpiper, golden plovers, and more. Visitors can check out beautiful and scenic views of both sunrise and sunset and get access to other choices here. The attractions that are must to visit here are Honeymoon Island, Breakfast Island, and Bird Island. Here, there are one or two points where visitors can actually see the beautiful and rare Irrawaddy dolphins. So, make sure to visit the tranquil and beautiful lake in Odisha and experience it in the way like never before.
Are you planning a trip to Odisha and looking for a service provider who can help you with making all the arrangements like accommodation, food, sightseeing and more, along with devising an itinerary? Well, Best Choice Holiday is the top notch and highly preferable travel agent, helping people in making all the arrangements related to the tour and travel to Odisha and adding up the related requests in the itinerary.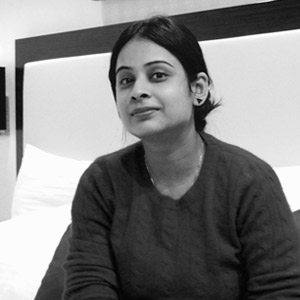 Latest posts by Swati Bansal
(see all)