Get The Chance To Explore, Interact And Live Among The Ethnic Tribes Of Odisha
Odisha is been the home land of more than 62 kinds of tribes and approximate 29% population of the land is tribal. If meeting and interacting with others cultures and traditions is your core area of interest, then there is indeed nothing better than to visit and go out for Odisha tribal tour. Checking out and strolling across the little villages located in the valleys, knowing about their aged old rituals and traditions, going to their weekly markets, doing spectacular hiking on the landscape or dancing to the drum beats and tune in the evening could be an altogether life changing experience at one end and on the other an adventurous and learning experience as well.
Keeping diverse interests and concerns of our visitors in mind, Best Choice Holiday, a trusted and well known tour planner in Odisha provides a well devised tour itinerary for Odisha tribal tour that will make travelling and visiting to these sensitive tribal villages simpler and enjoyable for you. The tour will give you a chance to check out few of the most amazing and top known tribal villages of the land where you can grasp more not only about the home-grown or primitive heritage but also about their ancient ways of living. The old tradition and culture in Odisha is actually prevailing around and even in this advanced and technological world, tribal people and locals prefer to live in the villages, remote areas surrounded with deep forests, hilly terrains and landscape. The zeal and beauty of their ancient living and lifestyle allure tourists from all corners of the world and in overall, it is nothing wrong to say that it will indeed be worth visiting these tribal villages and explore more of the land and off beat track of the country.
Our tours are devised on the principles of Eco tourism aiming high to let in bring the advantages not only to community but also for our visitors who can gain an authentic experience of rural and tribal tourism with sheer care and focus for the environment and tribes. Feel free to go through the best itinerary for Odisha as been planned by the best tour operator in Odisha and in case of any customization required, do understand that it could be done to make your stay and experience grateful and pleasant.
Day to Day Itinerary:
Day 01: Bhubaneswar
Upon your arrival at the Airport/Railway Station, our representative will meet you there and take you to the booked hotel of your choice to check-in and complete other formalities. Freshen up and relax. Later, proceed to visit the Tribal Research Centre and Museum to get an understanding of the tribes available and living in Odisha and their crafts. The overnight stay will be at the hotel.
Day 02: Rayagada
In the early morning, after breakfast, proceed to Rayagada and see Gunupur area to check out and know about Saura tribes and much known wall painting and artwork. Later, do check-in at the hotel there and the overnight stay will be there. Have some leisure time and spend it as per the liking.
Day 03: Rayagada
In the morning, after having breakfast, visit the weekly market of famous Desia Kondh tribes and feel free to buy memorandums for your loved ones. Later, hike to the local villages around and get back to the hotel and stay there for the night.
Day 04: Desia
In the morning, proceed to check out the Dungurai tribes – weekly market, where the locals are supposed to be selling up their horticulture items by simply coming down from the hills and in return they buy their weekly stuff like clothes, dry fishes for their survival and so. Later, head to Bantalbiri village located nearby Koraput district and check-in at popular Desia rural tourism camp. The locals and villagers simply put a very warm welcome for all the tourists.
Day 05: Desia
In the morning after breakfast, proceed to seeing the most fascinating and amazing Bonda tribal market held at Onukadelli where the tribal people come all the way to sell their homemade organic country alcohol. In the market, you will get the chance to meet with other interesting tribes as well including Mali tribe, Paraja tribe, Godoba tribe and Dedehi tribe who came by to either share a drink from the palm tree or purchase their weekly requirements. Have lunch by the side of the amazing waterfall and later get back to Desia camp and grab more insight about the tribal crafts. The overnight stay will be at the camp.
Day 06: Desia
In the morning after breakfast, go for hiking to check out nearby tribal villages of Mali, Paraja and Godoba. Later, get back to the camp to relax and freshen up. Enjoy to the tunes of Dhemsa dance held by the community at the camp and feel free to dance as well along with matching steps with the beautiful tunes of flute and local drum playing along. The overnight stay will be at the camp.
Day 07: Bhubaneswar
In the morning after breakfast, head for Gupteswar region and do the hiking by the riverside to see the famous Dhuruba tribes. Later, head to visit the local weekly market at Baligaon and then proceed to Bhubaneswar. The overnight stay will be there at the hotel.
Day 08: End of Journey
Have a relaxing time and spend the day at leisure. If you want to go for local city tour and visit nearby attractions, it could be arranged. Later, our representative will drop you at the Airport/Railway Station as desired with pleasant memories back.
End of tour and services!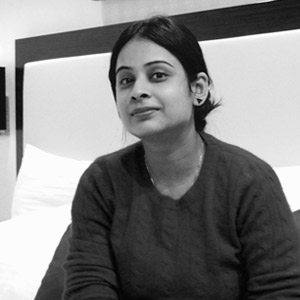 With 10+ years of experience as a "Content Professional", I worked on different verticals till date. It helped me evolve as a person, both personally and professionally. I love to read, write and dig in to core to make a piece informative and interesting to read.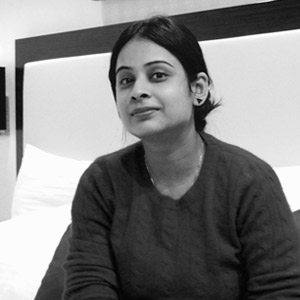 Latest posts by Swati Bansal (see all)