The dire wish and dream to go on a pilgrimage tour Odisha
Destinations Covered: Bhubaneswar – Puri – Konark
Duration: 04 Nights/05 Days
The dire wish and dream to go on a pilgrimage tour Odisha
If you think that you became "someone" today, understand this completely that it is your parents and grandparents love and blessing that made you reach to this stage so far. It is now your turn to show the same to them and what could be better to send them on the pilgrimage tour Odisha and seek the blessings of the divinity. Every Hindu in India wishes to visit Char Dhams at least once in a lifetime and Lord Jagannath Temple in Puri Odisha is been one of them and tourists in large numbers from all around the globe used to visit here all throughout the year.
Odisha is been alternatively famous and well renowned as the land of Lord Jagannath. Bhubaneswar, the capital city of Odisha is been well acknowledged and popular as the "city of temples" and is named after the sacred name Tribhuvaneswar, also depicted as the – Lord of Three Worlds is known to be preserving more than finest India's age old 500 temples. Puri is reckoned for its Lord Jagannath Temple, which is among not only one of the Char Dhams but also one of the jyotirlinga temple renowned for its Rath Yatra, attended and visited by millions of devotees from all corners of the world. Konark, also been referred to as the Arka Tirtha, is famous and well renowned for its Lord Surya or Sun Temple and also acknowledged and listed in the UNESCO World Heritage Site.
Best Choice Holiday is a reliable travel agency in Odisha, a dedicated company offering different Odisha tour packages to all its customers planning to visit the sacred land, irrespective of from where. Pilgrimage tour Odisha is one of them and is been a special tour package meant for the elderly and the ones looking to visit the architectural wonders of the land, get blessings of the deities and feel revived and refreshed by all means. All the necessary special care and attention will be provided to the elders and there is an assurance that the overall trip will be safe, easy going and spiritual. We take responsibility to make your trip experience pleasant and memorable and worth visiting. It is a special tour package for us and we wish it to as special and extra ordinary for you as well. Feel free to give us a call anytime and let us know any special request or requirement in case you have.
Day to Day Itinerary Details:
Day 01: Bhubaneswar/Puri
Upon your arrival at the respective Airport/Railway Station in Bhubaneswar/Puri, our representative will meet you there and help you to transfer to check-in at the hotel and have some time to rewind from the hectic and tired schedule. Enjoy the tasty delights and specialties of the city, enjoy free time as per the choice and the overnight stay will be in the hotel.
Day 02: Puri
Early morning, proceed to attend the Mangala Aarti Darshan in the famous Char Dham – Lord Jagannath temple assisted by a local priest. Later, grab breakfast and check out another popular religious Sakhigopal temple and the golden sand beach. The overnight stay will be at the hotel in Puri.
Day 03: Konark
In the morning after breakfast, proceed to Kakatpur, which is at an approximate 60 km distance from Puri to seek blessings at the popular Maa Mangala Shakti Peetha and check out the World Heritage Site – Konark Sun Temple. Grab lunch at Konark and drive back to Puri city later in the evening. The overnight stay will be there at the hotel.
Day 04: Bhubaneswar
The day will start with seeing the famous Lingaraja temple, Rajarani temple, Mukteswar temple, Parasurameswar temple, Dhauli, Khandagiri and Udayagiri caves, Shanti Stupa, Nandankanan, and 64 Yogini Temple in Hirapur. Later, drive back to the Puri city and the overnight stay will be there.
Day 05:
Enjoy the free day time at leisure and feel free to visit the nearby Pancha Tirtha, a holy place to visit to or get darshan to Lord Jagannath once again or be at the beach and enjoy the activities. Later, as required, our representative will take you back to the Airport/Railway Station with pleasant memories of the trip back altogether.
End of tour and services!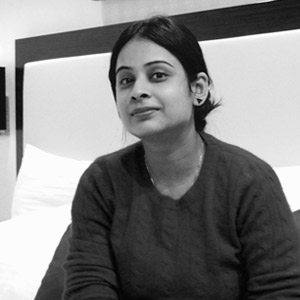 With 10+ years of experience as a "Content Professional", I worked on different verticals till date. It helped me evolve as a person, both personally and professionally. I love to read, write and dig in to core to make a piece informative and interesting to read.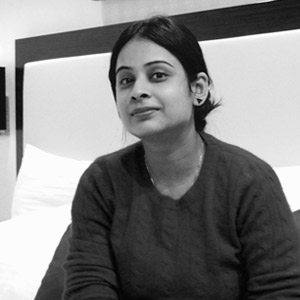 Latest posts by Swati Bansal (see all)