The Spiritual Sojourn to Puri in Odisha
Destinations Covered: Puri – Konark – Chilika – Bhubaneswar
Duration: 04 Nights and 05 Days
Are you planning to go for a spiritual sojourn in India? What place could be better than to visit Puri in Odisha? Famous for the Lord Jagannath temple, one of the much reckoned Char Dhams for Hindus, the sacred town is known to be blessed with many other different shrines drawing and alluring attention of pilgrims and devotees throughout each year. By opting for the magical 4 nights and 5 days Puri package devised by Best Choice Holiday, one of the best and reliable tour operators in Odisha, be ready to go on an insightful and great journey to these holy places along with spending quality and reviving time with loved ones or oneself cherishing the natural beauty and aroma of the area.
The land of Odisha is been like an essence of the Incredible India, located by the Eastern end of the country surrounded with lush green mountains, glistening lakes, sand kissed and palm fringed beaches, shimmering rivers, lakes and waterfalls, the amazing handicrafts artwork made by the locals and artisans there, and rare species that could be found in both flora and fauna, along with excellent temples and monuments architecture, which also attract visitors in large numbers from every corner of the globe. The Puri package will let you go through the hidden heritage and cultural landscapes to get you acknowledge the real feel of the destination and enjoy the delicacies of the place and have an altogether relaxing and amazing tour experience. Are you looking for the top notch tour planner in Odisha who can assist you with devising an itinerary for your trip? Best Choice Holiday is certainly the best when it comes to devising an itinerary to making all the arrangements related to your travel in terms of flight bookings, train reservations, bus ticketing and hotel accommodation and any other request, simply as per your preference or requirement in the feasible way. Go through the 04 nights and 05 days Puri package itinerary and in case, any personal request or any change is needed, discuss with the travel agent without any hesitation. The best possible change will be done in the itinerary as could be possible at that time.
Day to Day Itinerary:
Day 01: Puri
Upon your arrival at the Railway Station/Airport at Bhubaneswar, our representative will transfer you to Puri. First check-in at the hotel there, freshen up and get some relaxation. Later in the evening, visit the sacred dham, Lord Jagannath temple that was built back in 15th century AD, dedicated to Lord Vishnu. Head on to the golden sand Puri beach and have a great time watching sunset there. Enjoy the delights of the city and the overnight stay will be at the hotel in Puri.
Day 02: Konark – Puri
After grabbing breakfast, head on to the Konark and get the chance to visit World's UNESCO heritage site, Sun Temple which is world renowned. Enroute, do get to visit Chandrabagha beach, Pipli and Raghurajpur village, famous for artisans and locals made handicrafts that could make any space look beautiful and attractive. Do buy the memorandums from here and make your special ones happy.
Day 03: Chilika – Puri
After breakfast, get on for the excursion to Chilika, also famous as Asia's biggest saltwater lagoon and a home of more than 160 different species of flora and fauna. There is a point there known as Satapada, renowned for seeing the beautiful and rare Irrawaddy dolphins. Enjoy the boating at this point and see that merging spot where the lake meets with Bay of Bengal. Later, get back to Puri and enjoy the time at leisure. The overnight stay will be at the hotel in Puri.
Day 04: Bhubaneswar
After breakfast, head to Bhubaneswar and check-in at the hotel there. Later, the day visits will cover attractions of the capital city of Odisha, Bhubaneswar including Dhauli, Nandan Kanan, Lingaraja temple, Rajarani temple, Mukteswara temple, Parasurameswara temple, Khandagiri and Udayagiri caves, shopping at Ekamra Haat. The overnight stay will be there at the hotel in Bhubaneswar.
Day 05:
Spend the day at leisure and as requested, our representative will escort you to the Airport/Railway Station on time with pleasant remembrances of the trip.
End of tour and services!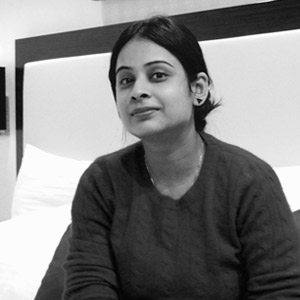 With 10+ years of experience as a "Content Professional", I worked on different verticals till date. It helped me evolve as a person, both personally and professionally. I love to read, write and dig in to core to make a piece informative and interesting to read.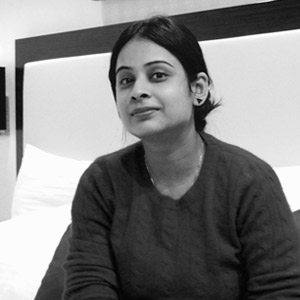 Latest posts by Swati Bansal (see all)