This Year, Spend Summer Holidays in Odisha
Summer season is indeed that time of the year when it is ideal to go for a relaxing vacation and spend quiet and lovely time with friends and family members. And which destination could be better and promising than to spend a cherishing and memorable time spent with loved ones than a perfect beach destination that is Odisha.
Located on the banks of Bay of Bengal and at the Eastern end of the country, Odisha has indeed become one of the favourite destinations among voyagers and travellers coming from all corners of the world. Mostly adored by visitors for its deluging and spurting spirituality, the land is blessed with deities and divinity. A perfect weekend gateway destination to spend summer holidays in Odisha, it is advisable to carry on lighter clothes during this time. Now, talking about the destinations to visit and get to in this scorching heat and climate of Odisha, there are sand kissed and wonderful beaches as the land is blessed with a long stretch of seashore coastline, namely Gopalpur beach, Puri beach, Ramchandi beach, Chilika Lake, etc. ensuring to make your trip a memorable one for sure. Visitors can also plan to go for the nearby hill stations as well, which are nearby and ideal to spend time to. One of the top picks is Daringbadi or Taptapani or Deuli hills that have an amazing scenic view and worth a visit for sure. Adding to this, travellers can relish and enjoy Grishma Utsav that is an ideal blend of art, dance, culture, music, fashion and a lot more.
1. Puri – It is one of the best reasons why you should spend summer in Odisha. Referred to as the superlative land of Lord Jagannath, Puri beach is undoubtedly the most striking and spectacular places to enjoy your time with near and dear ones. As the city is nearby to sea, the weather is ideal to spend time in summer and the cold and breezy wind makes it even cooler and romantic to enjoy time with family and friends. The morning and evening time by the sea makes it enjoyable, letting you explore the sea and nature to the most and in the most pleasant way.
2. Konark – Referred to as one of the finest place of Odisha, it is a famous tourist place and a lot of travellers come by from everywhere to spend their summers here. What could be more heavenly and magical than to get to Chandrabhaga beach and get the chance to relive some great moments and also get to visit Sun Temple in the city and see the architectural wonder, also been listed as the World Heritage Site.
3. Gopalpur – A very famous commercial port, Gopalpur sea beach is quite an isolated and an ideal destination to be in Odisha. The famous beach is been blessed with many coconut groves, gentle sand dunes and casuarinas, making it perfect to spend lovely time with people you love.
4. Chilika Lake – The second largest Asia's brackish water lagoon, it is widespread in an area of over 1100 square km, known be covering Ganjam, Khurda and Puri districts of the land. The lake is popular to have an ecosystem with huge fishery resources sustaining over 150,000 fisher folks living on the islands and shores. The lake is known to be hosting more than 160 species of birds in the peak migratory season. Visitors can also enjoy the rare Irrawaddy dolphins, sea turtles and more here and feel closer to nature.
5. Cuttack – Referred to as the former commercial capital of the state and also one of the oldest towns, it is a land of monuments, antiquities and handicrafts. At present, it is well known and acknowledged as the Silver City and it is indeed counted among the must visit tourist place when you are in Odisha.
Without any doubt, Odisha is one of the fascinating lands to enjoy your time being spent with your loved ones. So, if you haven't already, this year make sure to spend your summer holidays in Odisha and enjoy the magical spell of the land to the core and make it truly an enriching experience altogether. Best Choice Holiday provides one of the best summer holidays packages for Odisha that make all the arrangements for you from accommodation to well defined itinerary to sightseeing to car rental to everything this time within your budget and expectations and making it worthwhile to go to.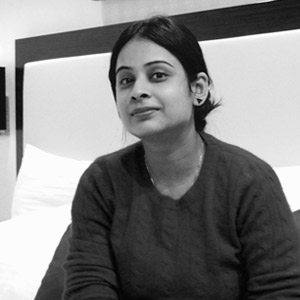 Latest posts by Swati Bansal
(see all)