Unexplored Places to Visit in and Around Odisha
Odisha is one of the most classy, vibrantly rich, and lively destinations of India. Every year, many tourists come by to visit the land, also famously referred to as the 'Soul of India' blessed with many things. Aside from the majestic sights in Puri, Konark, and Bhubaneswar, there are many unexplored and beautiful places to visit in and around the state. Each place has something to offer to its visitor and will indeed keep them in awe. Are you interested in knowing about these unexplored places? A few of them have been listed below, and this is sure that the sites will let you come again to this magical heaven on earth for sure. Keep on reading to know about these unique Odisha beautiful places in undiscovered mode among tourists.
Chandragiri – If you are the one seeking tranquility and peace, it is the must-visit place. Being depicted as the 'Mini-Tibet of Odisha', if you visit the monuments, traditional monastery here, you can find the Tibetan Buddhist welcoming with colourful prayer flags and still away from civilization. The refugees have settled in this heavenly abode and called it the land of happiness, peace, and plenty more.
Pir Jahania Beach – It is one of those unexplored beaches of Odisha, which is perfect for enjoying your holidays with your loved ones if you prefer privacy and quietness over anything else. Away from the city's chaos, it is perfect place to watch sunrise and sunset and take strolls for long on the sand and water. The famous Pir Jahania shrine is here, not following any religion and open for all.
Barehipani Waterfall – It is one of the highest two-tiered waterfalls in the Mayurbhanj district, Simlipal National Park in Odisha. If you like the rushing, flowing, and running sound of the water, it is the place to be.
Biranchi Narayan Temple – It is a sight to visit, and this ancient temple was built in the 1970s by King Srikar Bhanja. Famously known as the 'Wooden Konark', the architecture, wall paintings, wood carvings is simply something to behold.
Debrigarh – For all adventure, nature lovers, it is ideal for you to check on. Spread over a large area of the Hirakud dam in the Sambalpur district, this wildlife sanctuary is dense with flora and fauna, waterfalls on both sides present in the hillsides.
Rushikulya Beach – It is widely popular for its rare Olive Ridley turtles. This is one of the most picturesque and pristine beaches in Odisha and the shortest route to get there via NH-16.
Tensa Hill – It is a small, exquisitely breath-taking hill station surrounded by greenery, dense forests, and hills. It is located at a higher altitude of 3700 m above sea level and lends a majestic overview of evergreen forests and mountain surroundings.
Khasada Waterfall – It is another unexplored waterfall located in the small village of Khasada in the Gajapati district in Odisha. The fall is flowing, and the beauty and the captivating sight are perfect for spending some time mid of nature's calmness.
Potagada Fort – The fort was constructed in 1768, about 247 years ago, and is in the Ganjam district in Odisha. It is built in a star shape style, spread in a large area, and is close to a river. Inside, three residential buildings with different architectural designs were likely referred to as belonging to the French, Muslim, and British. Nearby, there is a
British-era cemetery containing graves of British soldiers who died in the First World War.
Leaning Temple of Huma – It is a famous Hindu temple located 23 km away from Sambalpur city, built-in 1670, on Mahanadi river banks. It is dedicated to Lord Shiva. The interesting thing is that this temple's structure is tilted on one end and doesn't stand upright.
Talasiri Beach – It is one of the less exploited and explored beaches of Odisha. The tropical weather, calm ambiance, unique receding waters, the tall coconut and palm trees, casuarinas make it perfect for those looking for solitude and a famous destination for adventure lovers.
Duduma Waterfall – The waterfall is 175 meters high and counted among the country's highest ones. Situated among breath-taking beauty and magic, it is known to have two sub-waterfalls; one is on the Odisha side, and the other is on the Andhra Pradesh side.
Chandipur Beach – It is among the most exotic beaches of the country and is quite an isolated one. It gained global attention as the 'Vanishing Sea' as during low tide can vanish for almost 5 to 6 kms and come back during the high tide.
Bindu Sagar Lake – It is the largest holy water body in the city. The lake is surrounded by several shrines and is an excellent site to visit.
Odisha State Museum – Founded in 1932, it is famous for its comprehensive collection of arts and artifacts. The unique thing that you will see here is the exquisite palm leaf manuscripts. One can also check out the stone inscriptions from the medieval and ancient Kalinga period, along with ancient tools and museums.
The Museum of Tribal Arts and Artifacts – It was established in 1953 and aimed to promote the tribal culture of the state. It was recognized as one of the best tribal museums in the country. It remains closed on Monday and all public holidays.
In a shell, there are a few places that are not explored much by the tourists. I guess this is the right time to discover these naturally charismatic places that Odisha offers. What are you waiting for all travellers, tourists, adventure lovers? Pack your bags now, get on a visit to tourism Odisha, and have all the fun! Those mentioned above are the must-visit places in Odisha and sightseeing, visiting, staying, travel, car rentals, guides, anything, and contacting Best Choice Holiday. Visit these places, and feel free to share which one's is your favourite! Happy exploring and discovering more of the Odisha!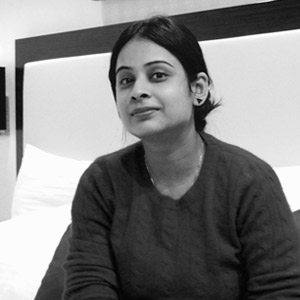 Latest posts by Swati Bansal
(see all)