The Beautiful Gopalpur Beach Town in Odisha
Gopalpur is indeed a beautiful coastal town, located at a distance of 16 km away from Berhampur on the Southern Odisha and nearby Bay of Bengal. Gopalpur on sea in Odisha is counted among the top notch tourist destination and every month and all throughout the year, travellers in thousands used to come and visit the place to check out the freshness and liveliness, it offers. The famous Gopalpur Beach Town has few prime attractions covering Gopalpur Beach, Taptapani hot spring, Maa Tara Tarini Hill shrine, etc. Tourists can simply chill out and relax at this small hamlet and seek the best revival amongst lush green surroundings, calm nature, ambience, beauty and charm all around. Want to know more of this beautiful beach town? The best time to visit here is in between September to March. Here follows is the brief to the town and much visited Gopalpur Beach.
Gopalpur Beach – A perfect spot to be visited with family, friends and loved ones to enjoy holidays, spend some gala time with each other. Visitors can bathe in the bubbly and calm sea water at this beach and there are many other engaging activities for the tourists including body massage, cruising, and horse riding. One of the memorable experiences on this beach could be to enjoy the breathtaking and remarkable view of the sunset in evening and even a lot of honeymooners come to this beach and enjoy special moments with one another. Even, simply watching the waves lapping and flowing of water and having coconut water on the beach could render complete contentment to the travellers. The beach is surrounded with white sand dunes, lots of palm and coconut trees and there is an old lighthouse a bit far that still used to blink and known to show directions to the ships heading towards the deep sea.
Taptapani – It is a natural hot spring, visited by tourists in large numbers. Visitors can actually grab a personal experience to enjoy a dip in the warm water at this hot spring and the water is known to have high sulphur content with medicinal properties. In fact, believers from worldwide come and dip in the hot spring water seeking for cures related to skin ailments and pains such as scabies, eczema. The location of the spot is another major reason behind the influx of so many travellers as they are nestled amidst in Eastern Ghats surrounded with temples dedicated to Kandi Mata, a tribal Goddess and Lord Shiva around the vicinity.
Aryapalli Beach – It is another popular beach of Odisha, where tourists can come and seek for peace and solace. The ideal time to visit here is in between the months of October to June. Visitors can even enjoy other leisure and fun activities on this beach including sun bathing, surfing, and swimming.
Maa Tara Tarini Hill Shrine – Known to be counted among one of the oldest shrines of the country, it is located on Kumari Hills, a few km away from Gopalpur coastal town. A lot of devotees prefer to visit here at regular intervals and to get blessings from the divine Maa Goddess. Two Goddesses are there, Maa Tara and Maa Tarini and they are acknowledged as the instances of Adi Shakti.
Pati Sonepur Beach – It is another beautiful and highly visited tourist beaches in Odisha. It is located on the borders of Andhra Pradesh and Odisha and is counted among one of the assets with natural beauty and charm all around. Motor boat services could be availed by the tourists where they are supposed to be taken till Sangam point of the river along with the Bay of Bengal. Aside from this, visitors can enjoy horse ride too on the beach.
How to Reach:
• By Air: To reach Gopalpur beach town, Biju Pattanaik airport in Bhubaneswar is the nearest airport and there is well connectivity from there to other major cities of the country.
• By Train: To reach Gopalpur, the nearest railway station is Berhampur, located at 16 km distance. The railway station is well connected with other prime trains as well that go to and fro through the entire state.
• By Road: Gopalpur town is well connected and could easily be covered via using buses and private taxis. There are car rentals service providers and travel agents offering private cabs and taxis like Best Choice Holiday to visit the place.
There are good accommodations available on the Gopalpur beach assuring to proffer comfy stay. Even, there are refreshments stalls as well as restaurants present nearby the beach offering tasty and yummy cuisine that can treat your taste buds to the core. Planning a trip to Odisha? Want to stay over at Gopalpur beach? Let Best Choice Holiday tour organizer plan your stay and itinerary as per your expectations and you have the best experience of your lifetime.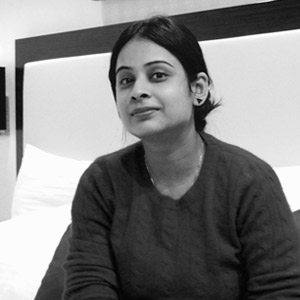 Latest posts by Swati Bansal
(see all)