Maa Biraja Temple in Odisha – A Historic Maha Shakti Peetha
Maa Biraja Temple in Jajpur, Odisha is a historic Hindu temple site and a significant Maha Shakti Peetha. Located at an approximate distance of 110 km North of Bhubaneswar, Odisha in India, Maa Biraja temple, also been well known as Viraja temple, is one of the important 18 Maha Shakti Peethas. In this temple, Maa Durga is worshipped as Girija or Viraja and Lord Shiva deity as Jagannath. It is known that Sati's navel fell here and Maa Biraja Devi is worshipped as Mahasaraswati, Mahalakshmi and Trishakti Mahakali. Adi Sankara depicts goddess in her Ashtadasha shakti peetha stuti. The temple is spread in a huge area, and has many shrines dedicated to Lord Shiva and other deities. Jajpur place is believed to have more than one crore of Lord Shiva lingams and Biraja temple is a famous pilgrimage destination too, visited by tourists in preferably large numbers. Jajpur is also well acknowledged as 'Biraja Peetha' or 'Viraja Kshetra'. The temple was been built during 13th century.
The Maa Durga idol in the temple has two hands, darting the chest of Mahishasura with one and with other, pulling his tail. One of her feet is on Mahishasura's chest and the other is on a lion. The crown of the idol is featured with a crescent moon, Ganesha and a lingam. Known to cleanse and purify pilgrims visiting from all around, it is also famous as Biraja Kshetra or Viraja. Vaitarini River is flowing nearby Biraja temple. Lots of devotees offer their hair to the goddess here and the temple is also popular for Shraddha Karmas. As Nabhi/Navel of Sati fell here, so the place is also reckoned to as Nabhi Gaya. When Lord Vishnu performed Yagna on his heart and killed Gayasura, the feet of Gayasuras fell in Pda Gaya Pithapuram, Navel in Nabhi Gaya or Oddyana Peetha and the head at Gaya or Siro Gaya. For performing Shraddha Karmas, it is been said that do visit these three places for sure.
Nearby Important Temples:
• Brahma Kund – It is believed to be a holy place where Lord Brahma did Yagna and is nearby to Biraja temple. The pond is also famous as Nabhi pond and visited by devotees in large numbers.
• Sweta Varaha Swamy temple – It is another famous nearby temple to Biraja, visited by lots of people for getting blessings from deities.
• Jagannath temple – It is a famous pilgrimage spot located on the banks of Vaitarini River and also one of the Chaar Dhaams.
• Siddheshwar temple – It is one of the oldest Lord Shiva temples in Jajpur district in Odisha.
How to Reach:
Biraja Shakti Peetha is located near Jajpur district in Odisha, 110 km away from Bhubaneswar. The Jajpur bus stand is at a 2 km distance from Biraja temple. The nearest railway station to the temple is Keonjhar road railway station. The nearest airport is Bhubaneswar airport and private taxis and cabs could be always the preferable and convenient way of travel.
Festivals and Rituals:
The main ritual that is held in the temple is Sharadiya Durga Puja that starts on the night of Krishna Paksha Ashtami. This ritual lasts for 16 days, also famous as Shodasha Dinatatmika Puja. Most of the devotees and pilgrims prefer to visit here at the time of Durga Puja or Navaratri festival. The famous 'Car Festival' of the goddess is carried out at the time of Durga Puja here. Other festivals that are celebrated involve Nakshatra, Pana Sankranti, Shravana, Raja Parva, Prathamastami, Navanna, etc. Maa Devi is worshipped daily with following of Agama and Tantra traditions by the Jajpur Brahmins.
Best Time to Visit:
Though, devotees and people come here all throughout the year, but if you do want to attend any fair or festival of the temple carried out in Jajpur district in Odisha, a lot of rush prefer to come at the time of Durga Puja in September and October months.
Want to pay a visit and get blessing of Lord Durga in Biraja temple? Contact Best Choice Holiday, one of the best tour organizers of Odisha and seek the blessings of divinity and have a memorable time altogether.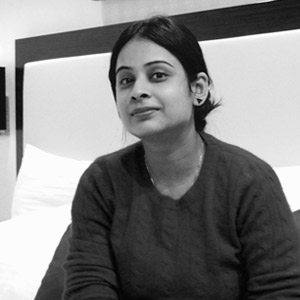 Latest posts by Swati Bansal
(see all)