Dhauli Kalinga Mahotsav 2019: Block Your Calendar from 8-10th Feb'19 and Visit The Vibrant 15th Dhauli Kalinga Mahotsav of Odisha
Do you want to get a taste of vibrant and lively culture of India? Are you ready to join in on the stage full of song, music and dance? Well, Dhauli Kalinga Mahotsav is been going to held for the 15th time in Odisha. Each year, in February month as the night absorbs the city, stars move down and crash with the Peace Pagoda to free and let loose an array of bewitching and dazzling performance, it leaves the audience simply in awe and with the artists sheer professionalism, creativity and brilliance.
More to Dhauli Kalinga Mahotsav:
As an integral symbol of Buddhist legacy in Odisha, the Pagoda is been referred to as the symbol of harmony and peace all across the world. It is even regarded as International Peace Pagoda. The message of peace and harmony is basically revived via different amazing and spellbound performing arts of the classical genre acted out by reckoned and well known exponents. This Dhauli Kalinga Mahotsav festival is jointly hosted by the Odisha Dance Academy and State Culture and Tourism Department.
The festival was first held in year 2003 as two individual festivals and they were brought under a single umbrella later in year 2011 and since then it has been popular and widely known as Dhauli Kalinga Mahotsav. It is a 3 day festival and during this time, the peace pagoda is supposed to transform itself under the open sky and stars lit up the entire sky with the artistic splendour and wisdom of the performers leaving the visitors and audience with lasting memories to cherish for the days to come. In all, the festival is like a collage full with dance, classical music and folk dance forms that shows the different cultural colours and shades of India.
There is absolutely no entrance fee to go in this amazing festival. In fact, for all visitors, a special bus service is been arranged from the city Bhubaneswar to enjoy the festival to the fullest amidst scenic view of Dhauli fields and brightly and vividly environment full with enthusiasm, peace, happiness and content. Even many foreign tourists used to participate in this event and it is indeed a wonderful experience to cherish. Visitors attend the festival in large numbers to enjoy, have fun, know more about different dance forms of Odisha and have a gala time with loved ones. Are you interested to attend Dhauli Kalinga Mahotsav festival? Looking for a travel agent who can arrange your tickets and accommodation in Odisha? Best Choice Holiday is one of the best travel agents who have been giving excellent services to its travellers as per their preferences when it comes to Odisha tour packages and travel related services.
Date of festival: 8th – 10th February, 2019
Time: 6:30 PM to 9:00 PM
PROGRAMME DETAILS:
8th Feb 2018:
Geeta Mahatmiyam: Anitha Guha & Group, Chennai; Gauri Diwakar & Group, New Delhi; Janardhan Raj Urs & Group, Bengaluru and Aruna Mohanty & Group, Bhubaneswar
Mayurbhanji Chhau Dance(Paika Bidroha): Mayur Art Centre, Bhubaneswar
9th Feb 2018:
Musical Orchestra(Mahodadhi): Dhaneswar Swain & Group, Vadya Vanee, Bhubaneswar
Odissi Dance: Ratikanta Mohapatra & Group, Srjan, Bhubaneswar
Thang-Ta: Rajen Mangan, Manipuri Thang Ta Cultural Association, Imphal
10th Feb 2018:
Odissi Dance: Madhulita Mohapatra & Group, Nrityantara Academy of Performing Arts, Bengaluru
Kathak Dance: Group From New Delhi
Contemporary Dance(Kalarippayttu): Sreejith T. R & Group, Kerala
Make in Odisha: Orissa Dance Academy, Bhubaneswar; Cornucopia Creations, Bengaluru & Md. Saiful Haque, Moksha, Cuttack.
Above programmes are subject to last minute changes.
Source: Odisha Tourism Web Portal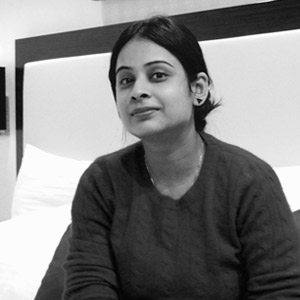 Latest posts by Swati Bansal
(see all)