Best of Odisha Tour Packages from Chennai
Are you living in Chennai and wish to visit the holy land of Odisha? Looking for information related to Odisha tour packages from Chennai? From Chennai, if you want to visit Odisha and wish to explore more of the information about Odisha tour packages then this is indeed the right platform. First of all, it is must to do research for a good and reputed travel agent that is offering not only Odisha tour packages, but also could take care of other aspects like the travelling from Chennai to Odisha via airline or train as per the preference, pick and drop from the airport or railway station as required, accommodation in Odisha, and so. Best Choice Holiday is one of them, which has actually carved a niche for itself in the industry as a well acknowledged tour organizer offering all such services to groups and its customers as per their wishes.
Odisha is a perfect destination located in the Eastern state of India, providing diversified experiences to its travellers. For nature lovers, it is ideal as it is a hub of so many sublime and wonderful beaches, highest waterfalls, splendid shining lakes and everything that one can desire of. Most of the tour packages begin with taking a tour of Bhubaneswar, the temple city of the state and by simply getting the blessings of the deities. There is availability of different tour packages to Odisha and travellers can opt for them anytime to explore the ravels of the state.
• Puri tour package – Puri is a holy city and reckoned among the famous 4 Char Dhams, visited by devotees in large numbers. Puri beach and Rath Yatra festival that is held in Puri is among the prime attractions.
• Bhubaneswar sightseeing package – It will cover a visit to the ancient temples, nearby villages like Raghurajpur which is famous for the artisans and their made handicrafts work which you can buy, Dhauli hills, Nandankanan Park, Udayagiri and Khandagiri caves, Chilika Lake etc.
• Temple tour package – It covers a visit to all the ancient temples which are famous in Odisha like Lord Jagannath temple, Konark Sun temple, Rajarani temple, Lingaraj temple, etc.
• Beaches tour package – It covers a visit to all the beautiful sand kissed beaches in the state like Gopalpur beach, Puri beah, Ramchandi beach, Chilika Lake, etc.
• Wildlife tour package – It covers a visit to wildlife sanctuaries in Odisha, having rare breeds of animals like leopard, Gharial, white tiger, bear, etc. in Bhitarkanika wildlife sanctuary, Nandankanan Park, Similipal National Park, etc.
• Tribal tour package – It covers a visit to all the tribal communities, have an interaction with the locals, get to know them more and so.
Do understand that the itinerary could be customized if preferred by the tourist, and the travel agent will devise the same in accord to the preferences and priorities. The utter motto is to make the tourist's experience satisfying and adventurous. So, no matter if you require Odisha tour packages from Chennai or anywhere else, simply contact Best Choice Holiday travel agent, give them a call and they will do all the arrangements from your travel to stay and everything. The best time to visit Odisha is in between months of October to March. Happy travelling!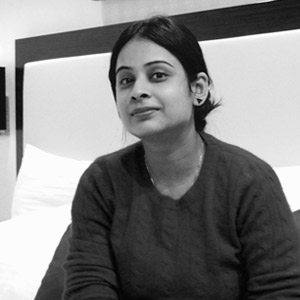 Latest posts by Swati Bansal
(see all)